Diana Gordon Is Reclaiming Her Time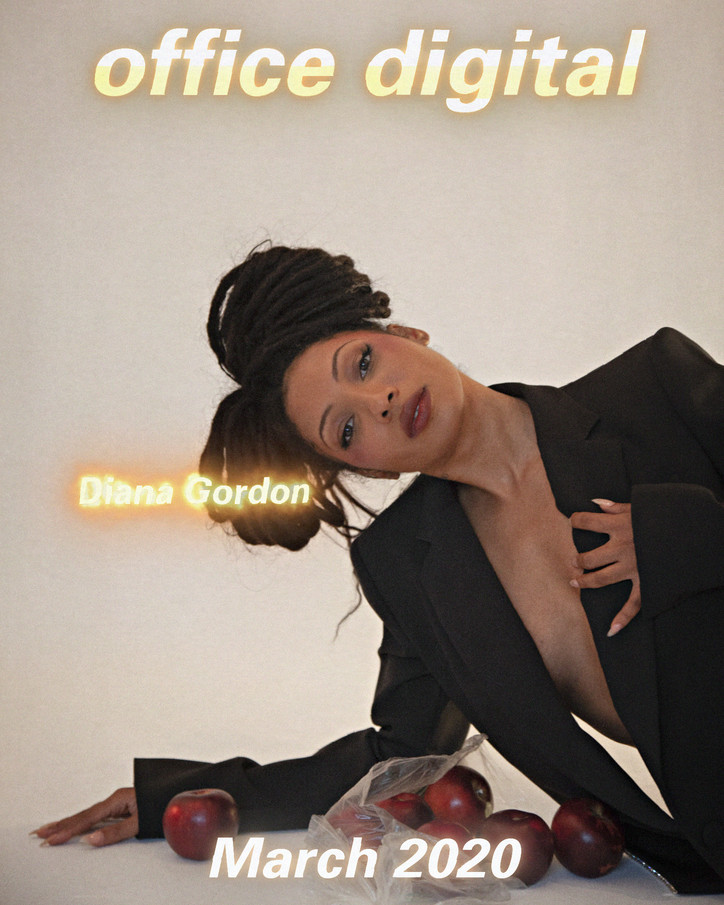 "Songwriting was never something I was proud of in the past," she tells us. "I'm starting to own that it is part of my story. I always wanted to be the artist because I'm an artist through and through. But what really took off for me was songwriting. It paid the bills and that gave me the time to build my art—financially. That [songwriting] is what gave me the accolades. But there is something to be said about these powerful women calling upon me to help them. I had to realize that was a gift. Especially someone coming from where I come from."
Diana hails from Southside Jamaica, Queens. New York. Foch Boulevard. Baisley Park. Eight people living in a two-room house. From early on Diana had a lot of responsibility, pain, trauma, and lots of religion. "I'm trying to step away from being ultra-humble. I'm so used to being a servant because of my life: helping others, having so many siblings. I got into this role of how can I help you opposed to how can I help myself. I got into a role of downplaying my greatness."
Left— Shirt, jacket and tie by GUCCI; Boots by Y/PROJECT; Panty, jewelry: model's own
Right— Jacket by AREA; Boots by GUCCI; Tights: model's own
But fate can't be fooled—there is no stunting her greatness. Diana's first big break came in 2005 when she was contracted to write for Mary J. Blige. She went on to create for other multi-platinum selling women (J.Lo, Dua Lipa and Beyoncé to name a few), which aided in her career as a professional singer. She signed with Atlantic as Wynter Gordon. However, with every passing year, Diana learned who she did not want to be.
"Everyone wanted me to make R&B songs about love, and dance like Chris Brown. By my eighth year, I had my eighth A&R and each one had a vision for me. I got stuck doing dance music, which is what they wanted me to do. I had yet to explore anything because I was fully busy on tour with Flo Rida, on the Hot 100, making crazy money, touring the world, playing the biggest festivals…and I hated it. I was making $20k a night at 5AM. I never drank and I don't smoke, so it was not my life."
On New Year's Eve in 2011, Diana sat down with her label president and explained to him that she was not looking to be the next Katy Perry. That wasn't her. After hours of back and forth trying to convince Diana to stay, he agreed to let her walk away. "Real things happen on the ground. Real things. The people say what's hot, not the radio. That's what I wanted. I wanted the people. And walking away from millions of dollars was part of that shit." She used the money she acquired to pay for studio time—her way.
"I have crossed a bridge and I'm not in the same place anymore. I can't continue to use the pain as fuel. I have to find something new, something positive and exciting. Build new memories, meet new people, and be inspired by different art."
I want to grow. I want to touch people the real way. Be genuine and honest and let them see me for real. And not pull away because I'm scared.
Right— Blouse by CHELSEA MAK; Boots by PRADA; Socks by CALZEDONIA; Panty and gloves: model's own
Whether Diana knew it or not, every YouTube single and music project, made way for future success. Her cult following grew. She was ahead of every wave that would follow. Though Diana was still underground, she was becoming the tastemaker, and people were tapping in. "It's like when you know you're the mood board. For once, I don't want to be the mood board. I want to be the main thing."
You ever get turned out by an artist for the first time after attending their live show? Maybe you had heard of them before, perhaps they never crossed your path. But somehow, some way you ended up at a venue. From that first note, they captivated you. You experienced all the glory and magic, then…poof!! You are a diehard fan. That is the effect of Diana. She is the main thing.
Not only is Diana's voice cut from the same cloth as Tracy Chapman and Joni Mitchell, but her pen game and star quality are on or above that caliber —she is fresh as fuck. From being mentored by the late Jazz whiz, Hugh Masekela, to mentoring young talents like Chloe and Halle, Diana has range –vocally, artistically, spiritually. She's an all-encompassing boss. "This is my jump into consistency. This is my jump into doing beautiful visuals consistently. You can be the only one to take power of your life."
…And what a powerful life force she is.
I want to be the best me that I know exists and it's my job to get there. That's my goal now.
"I am very happy. I'm in a place where I don't give a fuck. I am really committed to making things that feel real to me. I want people to hear my voice because it's special. I want to tell the truth in my music and my lyrics. I want to be raw and bare."
Before the world was thrown for an overwhelming loop due to COVID-19, Diana Gordon was set to open for Yves Tumor and play a handful of select venues. Sometimes it takes drastic measures for us to find solace in simple pleasures. May you be healthy, productive and as peaceful as possible during this time.
If you don't know where to start, get into Diana's discography. She will take you places.