Sign up for our newsletter
Premiere: 'G Force' by J.Caesar
With the album dropping later this year, "G Force" is the lead single, a "psychedelic ballad about falling in love with someone whilst under the influence of their gravitational pull," said Caesar. "It's a song that gives me different emotions in different contexts. But really, I just want it to put people into a strong yet vulnerable state of mind and give them something to head bop to."
Listen to the track, below.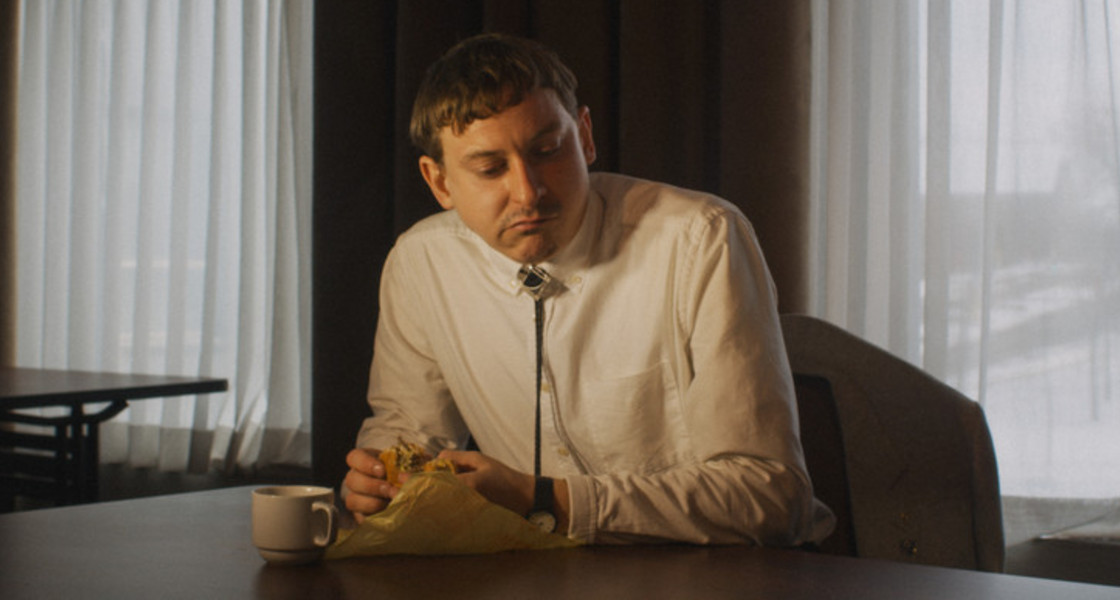 Meet Men I Trust
In 2014 and 2015 (when the band only consisted of Caron and Chiriac), they released the albums Men I Trust and Headroom, respectively. Since Proulx's incorporation into the group, they've released single after single that hover between the synth pop warmth of Röyksopp and the melodies of Belle & Sebastian. With the announcement of Oncle Jazz, their upcoming album that releases in a matter of days, Men I Trust have organized a robust tour throughout North America and Europe.
Undoubtedly, their biggest shows will be in April, when they perform at Coachella for the first time. While some artists may interpret this as license to enlist an army of industry professionals, Men I Trust doesn't compromise their autonomy by shirking labels and music publishers. They demonstrate that it's possible to maintain an unpretentious and pastoral life amidst rising acclaim. Despite the stress that can accompany a rigorous international tour schedule and finishing the last touches on their forthcoming record, Dragos and Emma are remarkably calm. Say hello to Men I Trust.
Your vocals and ephemeral melodies remind me often of Saint Etienne's work or Cocteau Twins' Elizabeth Fraser's work with Massive Attack. Which artists have inspired Men I Trust?
Emma Proulx: My dream used to be to sing like Whitney Houston or Celine Dion and have a super powerful voice. And so for a long time I thought I couldn't sing, because I had no voice compared to, like, my two sisters. So, I would play music and I started helping people do harmonies in high school because I had a notion I could do it. And people would say, 'Oh your voice is soft and very nice, it doesn't sound like you when you're speaking—it sounds like it's coming out of a radio.'
Dragos Chiriac: Yeah, we always have to push the mic gain. During live shows we get a lot of feedback because [Emma] sings so quietly. There's not that much power.
Emma Proulx: But folk artists, like Lisa Hannigan, who used to sing with Damien Rice—have a very grainy and small voice. She gave me confidence because I would hear her and it would sound exactly like my kind of voice. So, she gave me confidence.
I'd love for new fans and listeners to get a better sense of your scene in, and relationship to, Montreal, which is widely-recognized as an incubator of indie pop and rock. How have the city and the various players sustained and supported a band like Men I Trust to thrive?
Emma Proulx: Financially it's doable, because it's cheap.
Dragos Chiriac: It's so cheap to live there. There are lots of bands obviously, there are lots of venues where you can play.
Emma Proulx: People are supportive of each other.
Dragos Chiriac: I'd say that too. We get to make lots of friends in bands so we can play together.
Emma Proulx: And although Montreal can look like a city, if you remove all the suburbs and focus on the places where people are actually hanging out, it feels like a small city. There's an indie band crew. And I guess everyone kind of knows each other, and that's kind of cool!
I want to talk about the evolution of your sound, and the role Emma has played in this. I'm specifically thinking about Headroom, and the electro-baroque tracks "Sad Organ," "Space is the Place," and the Rachmaninoff-inspired choral track "Offertorio." Then we arrive to singles like "Tailwhip," "Show Me How" and recently-released "Say, Can You Hear." How did you get from A to B?
Emma Proulx: So from the outside, [these songs] all look super different from each other, but for us it's more about having fun while making music. For Jessy and Dragos, their capacity to make music is so large they don't have a style they haven't heard. The format of the album allows us to go deeper and to experience a lot.
Dragos Chiriac: That's exactly what I wanted to say. The album format allows you to make lots of crazy things because you have time to put it in motion and play with it...you can have some songs that would never stand up by themselves, but in the context of an album they make total sense. The thing is, with singles, I wouldn't release, as you said, a Russian-inspired choral song, that would be kind of weird.
Emma Proulx: In terms of mixing and mastering, the first [Men I Trust] album is so clear it almost hurts. You can hear everything, it's so electronic, it's separate. And I think over time, we've tended to become more organic. It's not a conscious decision.
Dragos Chiriac: The past two singles, like, "Say, Can You Hear" are more guitar-driven than our past songs. But I wouldn't say that the next album you have to expect exactly that. But then in the album, there are lots of playful songs that sound more electronic, and others that sound more organic, more acoustic. At the end of the day, all of the songs sound like a Men I Trust song. The process that we make the songs in, the instruments we use, the techniques we use, it sounds like a Men I Trust song.
There's definitely a consistency one can trace. That brings me into my next question, which is your process when crafting a song. There's a seamless marriage of electronic and pop, and even harpsichords! I understand Jessy has a background in jazz guitar, and Dragos a background in classical piano. In what ways do each of you contribute to a song's composition?
Emma Proulx: We all contribute in separate ways. Somebody has to start, so, sometimes Jessy is playing bass and drums and basic chords. Then Dragos records the project and sends it to me, and I sing on top of it all. We prefer to focus on what's good individually, and the song appears like that. We're lucky enough to be in agreement most of the time. We work at a distance.
Dragos Chiriac: We have a big Dropbox folder! We work from a distance on everything. I wouldn't write songs with three people together. I'd rather write something and then have someone check it and move thing through...Three people together jamming, for me at least, nothing productive will emerge from that. It's hard enough to write the song structure and have a solid chorus, let alone having everyone contribute at the same time. That's why we start a song and then everyone will work on it afterwards.
Emma Proulx: It's really easy to start a song, but to make it from A to Z is really hard. Because everyone has really good ideas, how do you make a good story out of it?
Do you consider many of your songs autobiographical?
Emma Proulx: Yes. We will never write about something we don't feel deeply and directly about. So that's why a lot of our lyrics are kind of philosophic ideas, because they convey a general feeling that we have. It's important for us that the lyrics be timeless, so we can think about the lyrics longer than the music.
Dragos Chiriac: It's always something that happened to us. It's never an imaginary story or character.
Emma Proulx: It's always true and true to us. The three of us have to feel it.
I've been told you recently came in possession of a house in the countryside north of Montreal, and that it'll be also used as a studio. I've noticed you have an intimate relationship with nature, exemplified in your music video for "Seven." How do you imagine the countryside, and the increased isolation, to affect your music?
Emma Proulx: Honestly in real life, it's super cool, like we're Canadian, we're close to nature. It's a part of who we are. In Canada you're always 15 minutes away from nature even in downtown Montreal. It's a really Canadian thing to be close to nature. And we've always felt close to nature even when we lived in Montreal. Nature influences us because it's free and it's beauty.
Dragos Chiriac: It's also more productive. There aren't a bunch of bars nearby. But also what makes things special is if I want to see some friends I go do it on the weekends and then I plan it, cause it's a one hour drive, and so it makes things special. But for working, [the isolation is] amazing. It's nice because I get up early and I go to bed early, and also because the only nightlife there is, is like, Netflix (laughs). But for working it's nice and especially too for music, you can be louder. There aren't neighbors who give a shit.
Last year you played at Tyler, the Creator's Camp Flog Gnaw festival in Los Angeles. What was it like performing at a hip-hop festival, and the prospect of attracting a new unsuspecting audience?
Emma Proulx: I feel like the people there were really open. It wasn't like a closed rock festival. They are young people, they like music and they want to enjoy their time. I was like, 'Oh, we really have no reason to be there because we're the smallest band, we're Canadian, we're super indie,' but everyone was super nice and, since we were first, we had a small crowd that had Men I Trust shirts. It felt just perfect. Of course we were super grateful for the opportunity. We are very lucky.
I feel like that was such a unique partnership between Tyler and you all, and it was conducted in such an informal and friendly way. Didn't he just DM you guys?
Dragos Chiriac: Yeah, he wrote us on Instagram, because he liked one video snippet, it was just like a video snippet of a song called "Oncle Jazzzzzzz." I don't know, I just filmed Emma in a neighborhood in Montreal. I don't know for what reason he saw it, because he was looking for music on YouTube like anyone else, and he just wrote to us, asking when the next album is coming out and stuff like that. And one week later we had an invitation to play his festival. Now we're talking about collaborating on that song that he found on YouTube, so, things move pretty fast, and it was all very casual. He was very kind. A good guy.
Where would you guys like to see yourselves in the next couple months, or even years? I know that's a bit broad, but I'm curious. I understand, as a band, you've maintained independence, and I imagine you guys would want to keep it that way.
Dragos Chiriac: We're not close to the idea of working with others until it's necessary, since we're still pretty small, and it's still manageable. But, yeah, for the future I guess I'd want the same thing as we have now. I'm very satisfied with what we have. I don't feel as though we deserve way more. I'm just very grateful we get to play, and there are people at our shows, even if they are small shows.
Emma Proulx: Yeah we don't want to be big pop stars. We don't care about these things. Just the fact that people show up to our shows...
Dragos Chiriac: Yeah!
Emma Proulx: I told Dragos the other day, 'Things are going super well—I don't want to be a superstar,' and he was like, 'We don't give a shit about that.' I was really happy to know that we were all on the same page. Like, we just want to do our thing and to have the same audience, and if more people like it, then that's super cool. We're not going to self-sabotage but it's not like a concrete goal to conquer the world.
Dragos Chiriac: It's not our goal. We're already autonomous, that's the main objective. That means we can do whatever we want.
Emma Proulx: I'm so grateful for our fanbase.
It's rare these days to develop that kind of organic fanbase from the ground up. And you guys are playing a lot of shows! You have the proof to say, 'we don't need anyone else!'
Emma Proulx: I didn't think I could do this as a living. As long as I feel that, I'm just going to be overwhelmed by what's happening.
'Oncle Jazz' comes out in February.
High Highs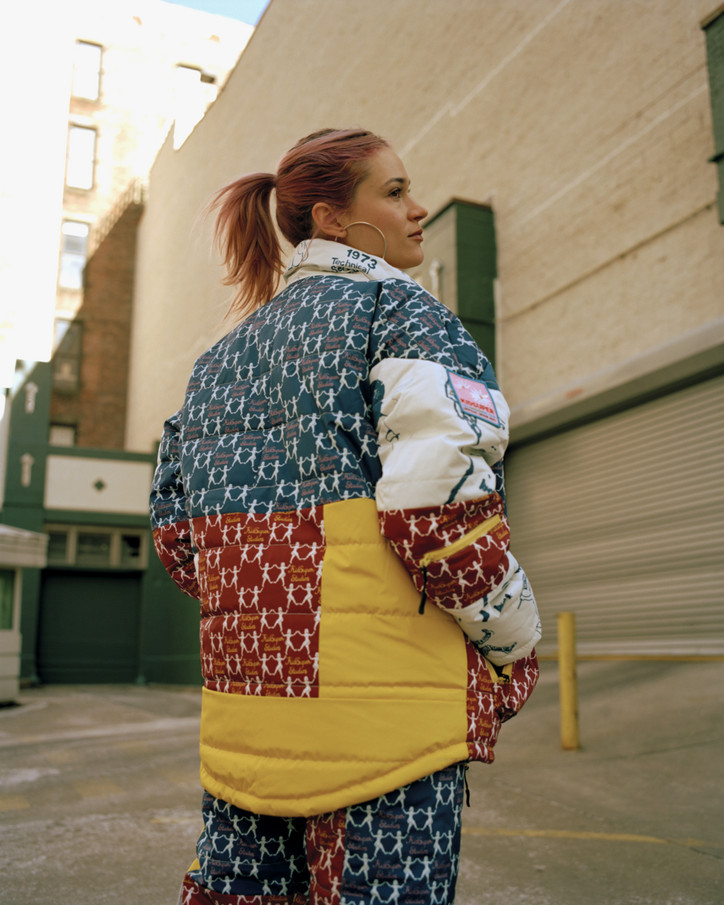 Growing up in the Bay Area, the French-Algerian singer-songwriter fell into music as naturally as you can—through choir and school talent shows. At 15, she auditioned for American Idol by singing JoJo, and though she didn't make it past the initial casting, her recent track record proves it was only their loss. She's killing it right now. Fresh off a collaboration with Blood Orange on her latest EP Ocean Beach, Zouaï just co-won a Grammy for her writing on H.E.R.'s "Best R&B Album" track, "Still Down." And she hasn't even released her first record yet.
Back at the office, we're standing outside in the cold while she poses for photos. She's humble, but it's clear that the 23-year-old artist has worked hard to get where she is, even though it wasn't that long ago she was working at restaurants around the city to survive, and felt like an outsider in the music industry. "I always was like, 'I want to be in the [scene] but I'm not gonna force myself into it,'" she says. But now, with her debut album slated for release this spring and a headline tour on the horizon, she's very much in it—and on a high high.
Your lyrics are very simple and real—it's almost like a diary entry to me. I'm curious lyrically where your mind goes when you're writing.
Usually, I decide what I want to say first and write it down in the most simple way, then I kind of try to make it more poetic. I think it's good to have themes in music. There are certain words I find coming back in different songs that are completely different—it's like you're painting a picture. Some songs are more visual than others. On my album that's coming out this year, there are songs that are super visual.
How long have you been in New York?
It's been four years. I was working at a restaurant for a while. For the first two years I didn't know anybody, I was just making music in my room and producing myself. Then I found a producer and that's when I started working more in the R&B world. It was amazing learning how to write songs, and then I found my team—my manager Doug brought me to KidSuper and that's where I met Stelios, my producer—and that's when I really got introduced to the New York scene. Before that, I was just in New York, but not in the thing. I always was like, 'I want to be in the thing but I'm not gonna force myself into it.'
Were you releasing music online before?
I had one song on SoundCloud, "Trippin,'" that I made in France—I lived there for about eight months. I took it down because I got this big thing where I was flown to LA and I had a big opportunity, but I realized I didn't have enough music. So, I was like, 'I gotta take this seriously and make more music.'
It sounds like you're a bit of a perfectionist with your approach.
When you know you have what it takes or you believe in yourself and know you really can go all the way, you're not gonna settle because the first opportunity presents itself. You have to be like, 'Okay, if this already presented itself, imagine what's going to happen.' That's the beauty of life—every day you wake up and the craziest thing can happen to you. I mean, JoJo just fucking tweeted at me and followed me.
That's amazing—she's definitely making a comeback right now.

She's my idol. When I was little, because I wanted to be a singer, [listening to JoJo] I was like, 'Holy shit.' She was so young and her runs were amazing. I auditioned for American Idol with "How to Touch a Girl" when I was 15.
Are you gonna collab with JoJo?
I mean, right? JoLo! I would love to, though, honestly. I'd work with her for her album. We'll see.
When it comes to writing, what's your process?
It really depends. Obviously there's writer's block, where you're not inspired and can't write anything. But the best moments for me are when I'm sad—that's why "High Highs to Low Lows" was so special. If you're not experiencing, it's not easy to write. I'm not good at making up stories. But I think I get inspired pretty often.
What kind of transformations do you feel you've undergone? Being in New York for a few years changes people a lot. But musically, and just within yourself?
I've gotten smarter about trusting people and realizing that people really might not have good intentions—their egos get in the way of things. It's about having a good awareness of people's character. But I have become a little less stressed, because [life] is really stressful. I just got my own apartment—my life is finally really adult now. The only thing that's not independent of my mom is my health insurance. So, I think it's pretty cool that I'm able to support myself now with my passion—I would say that's a big change. I don't have to worry anymore about buying salad—I don't have to work at a restaurant anymore.
I wanted to ask about the Ocean Beach EP— how do the two songs tie together?
To me, those two songs stand alone. But the reason I put them together is that they're both about feeling jaded and lost and reminiscing. They're also easier to listen to, they're lighter vibes than what I've made in the past. I wanted to put out a song that I produced just to be like, 'Hey, I can do this, too.' And the Dev feature was special because he posted himself listening to "Blue" on his [Instagram] story in February, and he kept commenting on my pictures and was really sweet. He came to the studio, and he's a fan, and we're all fans.
The song ["Jade"] was already done and I had a verse, but I was like, 'I don't really like my verse, would you want to get on it?' and he was like, 'Me? You would want me?' He can write music in his brain where he sees the final product right away. He knew exactly where he was going to do everything and all his ad-libs, whereas I make it up as I go. So, it was really cool to see, and I was really happy with the result. I feel like that song is kind of out of my world and kind of out of his world, too. But it works.
It's not confined to either of your typical sounds—you guys really created something different but so complementary. What is the song about?
The first sentence is 'Not that four-letter word,' meaning it's not about love—it's 'Jade,' which personifies being jaded. So, Jade is your ego. It's a girl or a guy's name—it's that person that's in you that brings you down. It's a cloud over your head. 'You follow me every day, I could never hide from you' is about depression. At the same time, I've had people tell me, 'There's this person who doesn't like me,' and they think it's a love song, and that works too. But this is just how I saw it, and when I told Dev that, he related. That's why he jumped on it.
How do you feel like the EP compares to some of your older releases?
I used to put so much weight on what I was releasing because there was so little. But I wasn't as worried about these. I was like, 'Let me just put these out into the world.' It's different from what I've done, so if people don't like it that's okay. It was just a vibe. I used to put out songs and not have anything else to put out—we used to put them out as we go. Now, I have 15 songs that are done. So, I'm not thinking as much about the songs, I'm thinking about the bigger picture. But people are resonating [with them] and that's all that matters.
How would you describe the music on your forthcoming album? What can we expect?
It's a journey; just a bunch of different vibes. You know how some albums have the same vibe throughout the whole thing? This one, every song is different. I made most of them in January last year knowing I was going to keep them for the album. So, it's really fun and it's really special, I think. It's going to be great.
Is this album all you?
It's all me—just me and Stelios right now. Who knows what'll happen, though. I think people were assuming I'd be dropping an album right after releasing "High Highs," but I was like, 'Oh no. This is the song I made.'
You're just growing. It's all in real time.
That's why the music is in real time—my life is moving so fast. When I did "High Highs" I had $100 in my bank account and I was living with my mom or at KidSuper with a bunch of dudes. And now I'm at my own place and I can relax a little bit. But that only happened a year ago, so I don't even know what's gonna happen after I put this out.
How've the places you've lived informed your music?
The Bay Area gave me my love of rap and hip hop and R&B. That's just in me, from the radio, from the people around me. My mom listens to classic French music and I've also discovered it myself. That's also in me, the melodies, thinking of things more poetically. I think French is more poetic, in general. My dad is Algerian, so he played some Rai music, which is traditional Algerian music, and I try to put that into a lot of my songs. But New York has the gritty, grungy vibe which I enjoy and I think that comes out in the music. "High Highs" we recorded in the KidSuper basement. It was super gritty and not that clear—sometimes we even have clicks in my voice—and there are certain things that make it more lo-fi, but that's kinda my vibe: a mix of lo-fi and high fashion shit. It's all high highs to low lows. I love that contrast.
What's next for you?
My album, tour, music videos; then I have some amazing things coming out—shoots and stuff. Other than that, I think I'll just find more every day. Something's gonna happen. You never know what. But I can feel a real energy shift recently and I'm excited.
What kind of shift?
I just feel like I leveled up a little. I mean, I'm always gonna be the same, but I feel like people are starting to catch on. Shit takes time. I'm not worried as much song-to-song—I'm seeing bigger picture now.


Watch the new "Lose Yourself" music video here.