Eckhaus Latta F/W '19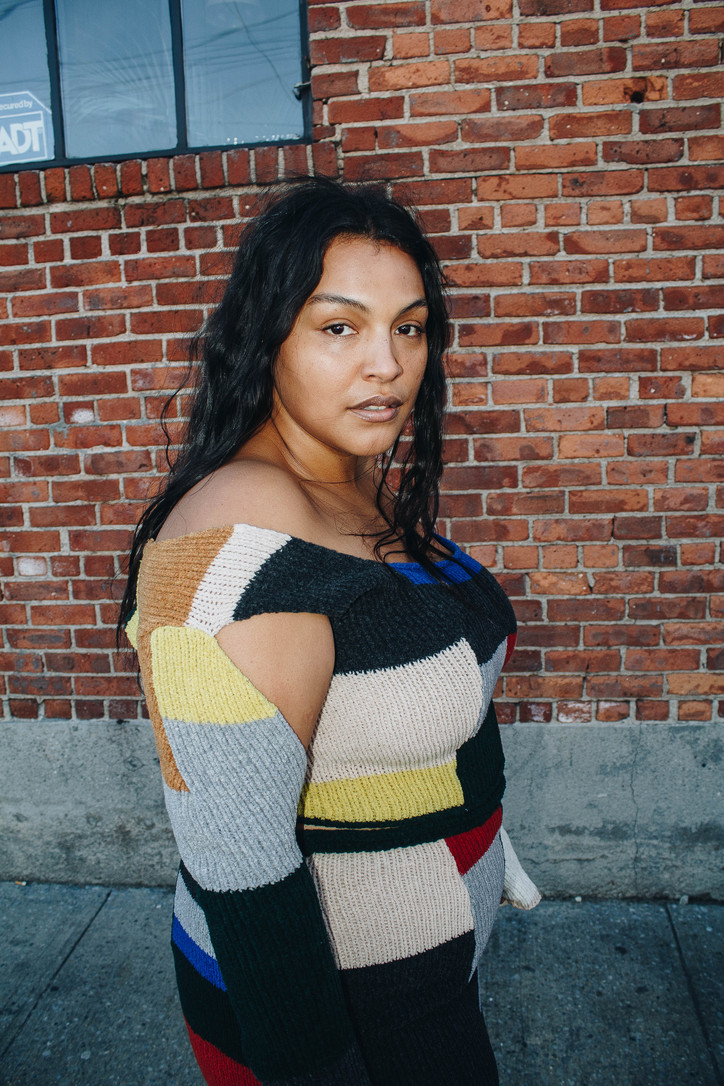 This in-between zone that they occupy is part of what makes it so difficult to categorize Eckhaus Latta; or at at least, situate them between their peers. They've got an avant-garde sensibility, but a minimalist approach to color and silhouette; a keen understanding of the female body, but a dedication to gender fluid fashion; industry acclaim, but underground credibility; they're effortlessly cool, but at the same time, quite plain.
The F/W '19 collection harnessed the same sense of contradiction—faux fur coats over plaid dresses, earth tones and pastels, structured wool coats next to shiny silk dresses, beaded tops and skirts paired with the brand's signature knits. Still, the collection was cohesive in that it was clearly Eckhaus Latta; and the models who wore it were the same we see at the brand's favored Bushwick location season after season, including Coco Gordon-Moore, Paloma Elsesser and Lili Sumner. Casting some of these same models over and over, and holding their presentations at the same spot each year creates the same kind of feeling as the clothes: familiar, but new; like we've seen it before, but can't wait to get our hands on it. That's the power of Eckhaus Latta. And as the brand continues to grow, they continue to give us just the right mix of innovation and what they already know we're comfortable with. After all, why fix it, if it ain't broke?
View some behind-the-scenes moments from the F/W '19 show, below.