ELMA Hotel: A Photo Diary of Brutalist Architecture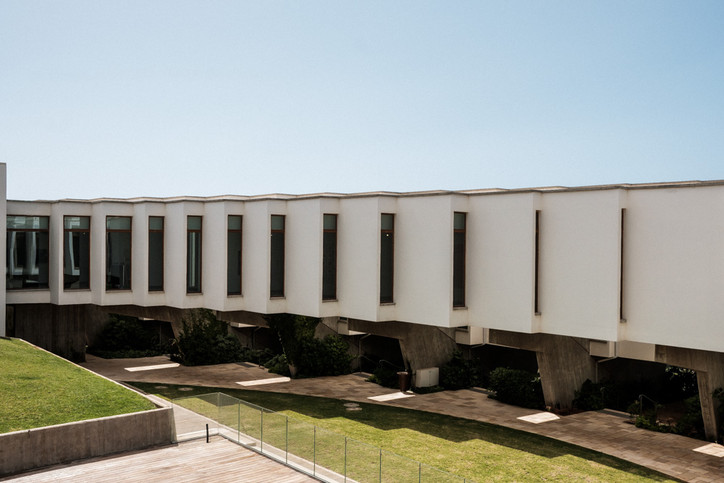 With a storied history as a Sanatorium, the award-winning building was recognized internationally for "clean white lines, exposed concrete, and unadorned geometrical shapes." The owner of the hotel, Lily Elstein, is an art collector wunderkind— not to mention in her late 80s. Her art collection is extensive -- she has a massive devotion to supporting contemporary Israeli art and has built close relationships with art world stars such as Sigalit Landau and Ilit Azoulay.
As an inheritor to a major pharmaceutical company, she purchased the ELMA Hotel in her hometown in 2005 as a place to support music and art and displays her personal collection throughout the walls of the hotel, rotating every 6-8 months. The majority of the collection focuses on Israeli contemporary artists, paying homage to her roots— save for the two lone non-Israeli pieces by Picasso on display in the hotel restaurant. Not just another "investment" collector or simply signing checks, Elstein has used her wealth to remain extremely passionate and personally involved with artists. Once the hotel was complete in 2015, she relocated to live on the grounds from Tel Aviv and attends almost every single performance at the complex. Even legends such as Jonny Greenwood from Radiohead is debuted a project with Paul Thomas Anderson there last July.