Sign up for our newsletter
Just A Lil P.D.A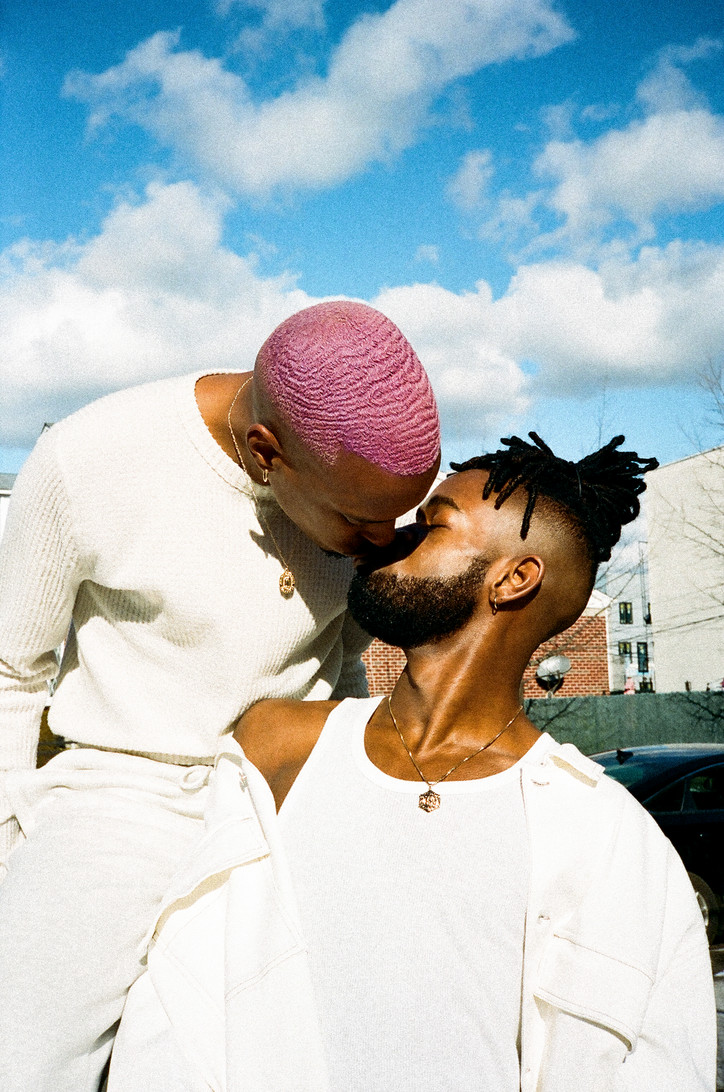 Check out Kadar's heartfelt film below.
On Deck: Oona Roche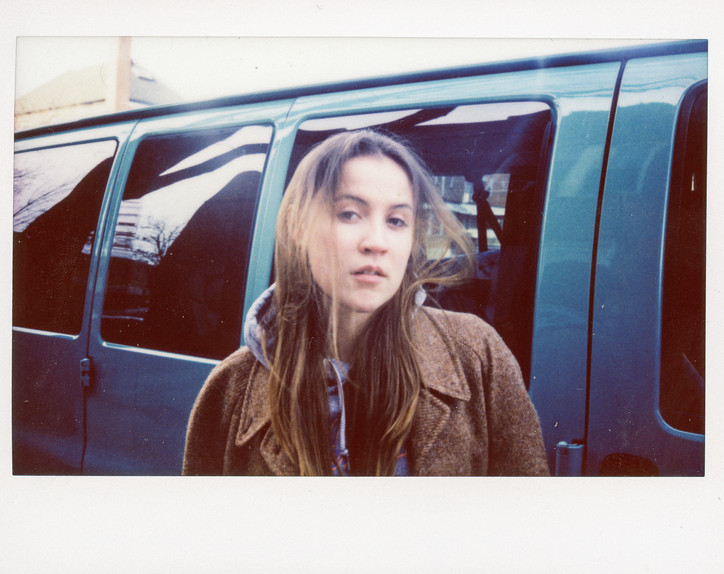 office sat down with Roche before she headed to Los Angeles for the filming of the breakout show's second season. If you haven't tuned in yet in fear of adding another subscription onto your monthly expenses, get a seven-day free trial, and binge it all week long, Roche advises. 
Season two is currently set to release sometime around November 2020. So in the meantime, hang around, and get to know the breakout actor below.
My name is: Oona Roche.
I'm 24 years old.
My birthday is: August 3, 1995 (Leo).
I live in: East Williamsburg now. I think you grow up really fast in Brooklyn. You start taking a train alone when you're 11, 12 years old. You learn to watch your own back from a really young age. You're deprived of nature, but it's such a gift to grow up in a place where there's every kind of person. 
You might know me from: The Morning Show. I play Lizzy Craig. Lizzy's a really privileged teenager; she grew up wealthy and goes to boarding school. Lizzy and her mom, Alex, flip-flop between being the caretaker and the person who is being taken care of, because Alex is kind of absent as a mother. Lizzy's really disciplined and organized, so she holds a lot of tension in her body because of the lifestyle that her mother leads. I relate to her, because she grew up in New York City. And although we grew up in different economic brackets, there's a sense of street smart and wisdom that you'll find with most kids who grew up here.
I knew I wanted to be an actor when I was: born. My grandfather was an actor. He died in June of 1995, and I was born in August in the same year. I kind of have always felt like he went out, and I came in. I grew up with badass feminist role models on stage too—my aunts were this folk trio called The Roches. I would watch them perform, and before I could even understand what the theater was, I had so many theatrical acts in front of me all the time.
My dream role is: a cowgirl, I don't know. I'd love to play a real, hardcore cowgirl in a Western, like in Annie Get Your Gun where she was doing all those horse tricks.
Something that people might not know about me is: that I'm a singer-songwriter. It's not something I advertise to the world per se or that I am pursuing professional, but it is something that comes really naturally. It's always been a part of my life. I come from a family of folk musicians. My dad is a singer-songwriter too, and I perform and sing a lot harmonies with him. We had a little duo thing going for awhile, and I'm really proud of him. He just released an album—it's called Griefcase by David Roche. 
My last meal would be: dependant on how I'm feeling that day, but I guess like a brownie ice cream sundae with a lot of hot fudge. Or some really banging al dente pasta with butter—I love pasta. It's the number one invention.
I have a fear of: working in a restaurant forever. That's me being really honest. But I don't even want to put it out there. I don't want to feed it. 
By the end of 2020, I hope to: be on stage again. My training is in theater, and I have a BFA in acting from SUNY Purchase. I've spent more time honing my craft on a stage than I have in film and television, but my opportunities have been mostly in film and television since I graduated. We also just came back from Sundance with this film that I'm in called The Nest, so I'm really excited to see what life it has in 2020. 
If I were an animal, I would be a: dolphin. [Laughs] They're really playful and sensual animals. They're sweet and cuddly—it's not typically how I would describe myself, but today, I feel like a dolphin.
If you could see my aura, it would be: somewhere in the orange-red spectrum. I'm elementally fiery, for better or for worse.
I'm currently working on: the second season of The Morning Show. We're shooting in Los Angeles.
Black with a Capital "B"
You might have seen Rinny's eclectic work on Instagram under the handles @RinnyRiot or @browniepointsforyou. The multi-hyphenate is making waves to check your racism, sexism and all the other -isms to come.
Read all about the H-town hottie below.
How do you celebrate your Blackness during Black History Month?
I was lucky enough to grow up in a community where the influence of Blackness on the culture has always been highly visible—Black history programs in school, Black trail rides by the Southwest Trail Ride Alliance through the hood and Black Heritage Days at the Houston Rodeo were opportunities where we could just show out. I was taught the importance of celebrating Blackness 365 days a year, because I'm Black beyond February. In the words of the late Whitney Houston, "We need a whole year."
In what ways have you incorporated your Blackness into your creative medium?
My creative work is linked to the personhood of Black identity. While the collage work is 100 percent based on how I've navigated social spaces as a dark-skin Black woman, I use my photo work to create the representation that I feel history missed.
What restorative work do you want to see contributed to rectify the years of wrongful power distribution?
The short answer: Reparations.
The long answer: Those in power should acknowledge how they have benefitted and continue to benefit from an infrastructure built on oppression before they can effectively implement the work. The belief that financial redistribution alone can dismantle anti-Blackness has been proven wrong. Restorative work is not an opportunity to rebrand without accountability.
If you could sit down and chat with any prominent Black figure, who would you choose?
I'm having a hard time choosing! It would have to be between Betty Davis, Lola Falana or Pearl Bailey.
What inspired you to create prints? Were you always involved in the arts?
I aspired for a space to be heard, and I grew up absorbing so many messages through advertising. Accompanying messages with a lens of nostalgia in advertisement felt like the natural medium to artfully disperse messages and ideas. I've been involved the arts for as long as I can remember. I participated in dance and theatre throughout my whole life. Outside of that, I currently work as an actress and writer in LA.
As a business mogul with an influential social media presence, what do you hope your followers take away from your art?
It's a hefty goal. However, I saturate viewers with intentional unambiguous imagery of Blackness adjacent to my personal experiences as a means to normalize and create validation for the range of experiences within Black identity—while rejecting the notion of being "othered."
Your work contains a variety of Black women ranging in different sizes and colors. How important is the representation of Black woman for you? Did you see a lot of Black representation in art growing up?
Representation is extremely important and intentional with anything I do. I don't desire to ever divorce my identity from the work I create. Growing up in the historically Black neighborhood of Third Ward in Houston, I was afforded the opportunity of being exposed to Black art at a young age. From the local art institutions such as the Project Row Houses to the Shrine of the Black Madonna, Black representation in art felt accessible in comparison to what I saw in mainstream media.
A lot of great artists come from Houston. Why do you think that is?
Houston/H-town/Space City is just that bitch.
Taking back power is a recurring theme in your artwork, how do you take back power in your everyday life?
I've found my own power in being assertive—whether it's addressing why I'm being profiled and followed in a store or holding the people in positions of power accountable for consistently exploiting the labor of Black women for diversity clout.
What does the future look like?
Black with a capital "B."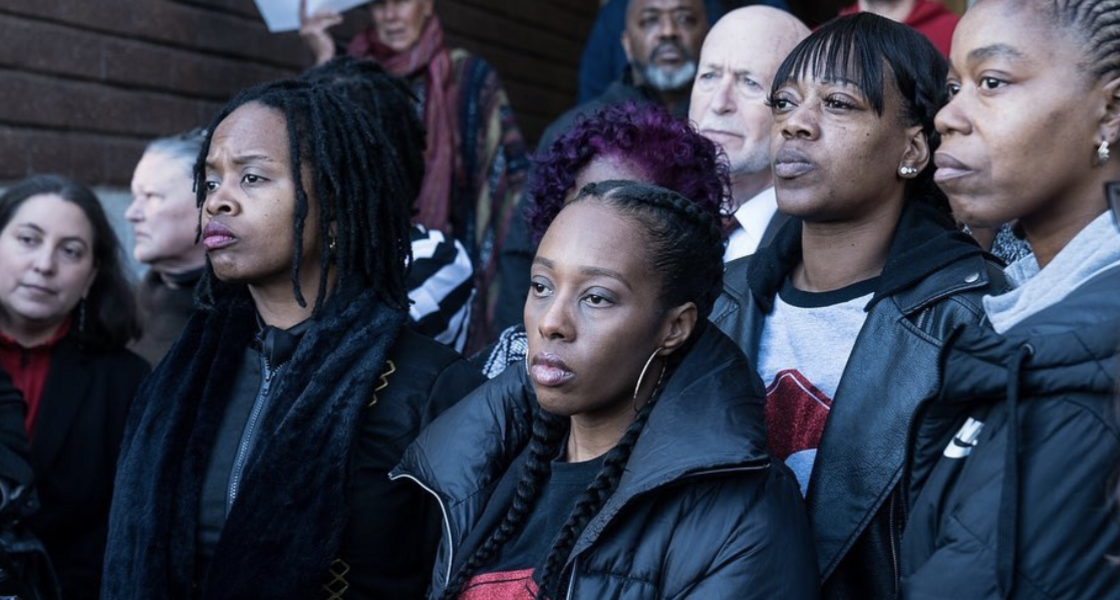 HOUSING IS A HUMAN RIGHT
That's just what Walker and a group of Black, homeless and housing-insecure mothers and children did in November, moving into the unoccupied "Magnolia Street House" to shelter themselves as they called attention to the blatant injustices of Oakland's overwhelming housing crisis. 
Wedgewood Properties, the owner of the house and flipper of dozens of other properties in the area, lost little time in fighting to evict the families. In an early January ruling, Moms 4 Housing lost their case to Wedgewood, which claimed the moral high ground in the situation. Shortly thereafter, the Moms were forced from the home just before 6 am by officers of the sheriff's department armed with riot gear and AR-15 rifles. 
In the wake of the Moms' eviction, and in celebration of their recognition by the Oakland City Council as Black History Month honorees, we checked in with Walker to talk about what's happened and what's to come for the Moms.
You've gotten a really militant response. Does the scale of that reaction surprise you?
Not the scale of reaction, I don't think that surprised us, but the support has been outstanding. And we appreciate all of our supporters, it just lets us know we are on the right side of history, we're doing the right thing, and I think this resonates with everyone, because all of our basic needs are being commodified. Housing is a basic human need, and I think folks are starting to realize that capitalism is playing a part in that not being a reality. And it should be. 
It's been an intentional act of civil disobedience. You're a lifelong activist. Is that true of the other moms?
Yes, I've been a community organizer since the age of 14. All of the other moms have been organizing in their communities, and we've seen the change that gentrification has had, we've seen our community be victims of the foreclosure crisis, and we've seen our folks be displaced either out into the street or to any outside place, to Vallejo, Fresno, Madesto, places like that. 
There's no scarcity of housing. There's a profiteering crisis.
What's it like seeing so much support for your mission? 
The support has been great, folks are realizing that this is their fight, too, and I think some of the opposition—we're really clear on the overall message, because we were never about, like, "Oh, so they can just come and take my house." It was never about that. We wanted to bring awareness to speculation in our community. Corporations that buy hundreds of homes a month and horde them for profit when there's actually folks that need housing.
There's no scarcity of housing. There's a profiteering crisis. There's a moral crisis that lets this happen in a city with four vacant houses for every one homeless person. 
Wedgewood stated the court's ruling wasn't only legally correct, but ethically and morally right. I can almost understand playing the devil's advocate to argue that it's not ethically ideal, but to say it's morally okay to have so many homeless people and people pushed out of their homes is truly insane.
We're all on stolen land. This is indigenous land, so when we talk about "stealing," this country was stolen, and the corporation does not need this home. They're composed of five different companies that all play a part in displacing folks. 
In their CEO's office there's a big Monopoly board. They're doing this on a mass scale, and I've heard that they have properties all over the world. I was very shocked by the overwhelming support, but it just lets me know that everybody is having this issue.
There's a lot of issues especially with the homelessness in Oakland. It's been a 47 percent increase since 2017 in homelessness. That is absolutely alarming. It should be an emergency. Until we brought awareness, national attention to this, our mayor wasn't acting on it, our governor had declared a state of emergency, but the community, our supporters, Moms 4 Housing and other organizations put pressure on these people to actually act. So it just let me know the power of the people. When we organize, we can win.
What have been some of the greatest successes of the movement so far?
Having shelter for those 58 days for myself and my children. We know the facts about homeless children and brain development, but I actually got to see that. I got to see my son take his first steps in that house on Magnolia Street, and say his first words, which were "Thank you." And my daughter being able to be free and have some security. 
It's so important for our children to have shelter and I think a lot of us don't even think about what it's like for children to be homeless and not even have space to develop. That's been the most rewarding thing to see personally.
Also movement-wise, to see that this is still Oakland. Even though Oakland is rapidly changing, there's still that history of resistance here, and we're going to continue to resist, and we're going to continue to organize, and we saw the power of the people in this whole situation. Our community continues to show up for us.
When we organize, we can win.
What's been the most unexpected challenge?
Just dealing with a company that hired a PR firm and just dealing with someone who tried to smear the overall objective of the movement, which is for folks to have housing. That has always been the forefront of our struggle. We're fighting for everyone, not only ourselves.
Dealing with the militarization of the eviction, that was very unexpected. I was actually on Democracy Now! Doing an interview when I heard from Amy that they were coming into the house, so we got over there, and it looked like a scene out of a war zone. They sent robots into the house, they had drones flying over the neighborhood, there were tanks, there was riot gear, military fatigues, police with AR 15, everything. I've never seen anything like that in a residential neighborhood to evict mothers and children at five o'clock in the morning.
And they had no idea that our children were not in the house, but luckily we prepared and had our children away and in a safe space, but they didn't know that. That was a challenge and right now we are holding the Alameda County Sheriffs accountable for this. They have to be held accountable for the way they came in to evict mothers and babies. 
What's the long term goal?
We're working on a lot of things right now, and our overall goal is to end homelessness. To make sure that folks that want shelter have shelter. And to recognize that housing is a human right. So we're always going to fight towards that. We also want to be a resource for other homeless mothers and homeless people, and we want to work on policy change, legislation, and come up with real solutions. We just want to work towards real solutions with grassroots organizing.
We have to take care of ourselves, because some of our elected officials are not, unless we put pressure on them. We're going to continue to put pressure on them, hold the sheriffs accountable, and keep the movement going.
That's the best example you can give to your children, is to be on the right side of history and to be working to make the world a better place for them.
What are the kids' reactions and what do you hope they take away from this?
Well my daughter, she asks, we're not at mom's house right now, and I'm like, we're not, we might go back, we're in negotiations. She's 5 and she's very intelligent, so there are some things I can explain to her.
Overall, I think it's been a good experience for our children because they've bonded, all our children love each other, it's like a sense of community has been created, they see us speaking and they see us taking a stand and putting our bodies on the line for others, and I think that's the best example you can give to your children, is to be on the right side of history and to be working to make the world a better place for them. I think that when they get older they will really appreciate this moment and the courageousness of their mothers in bringing awareness to this issue.