Sign up for our newsletter
Just A Lil P.D.A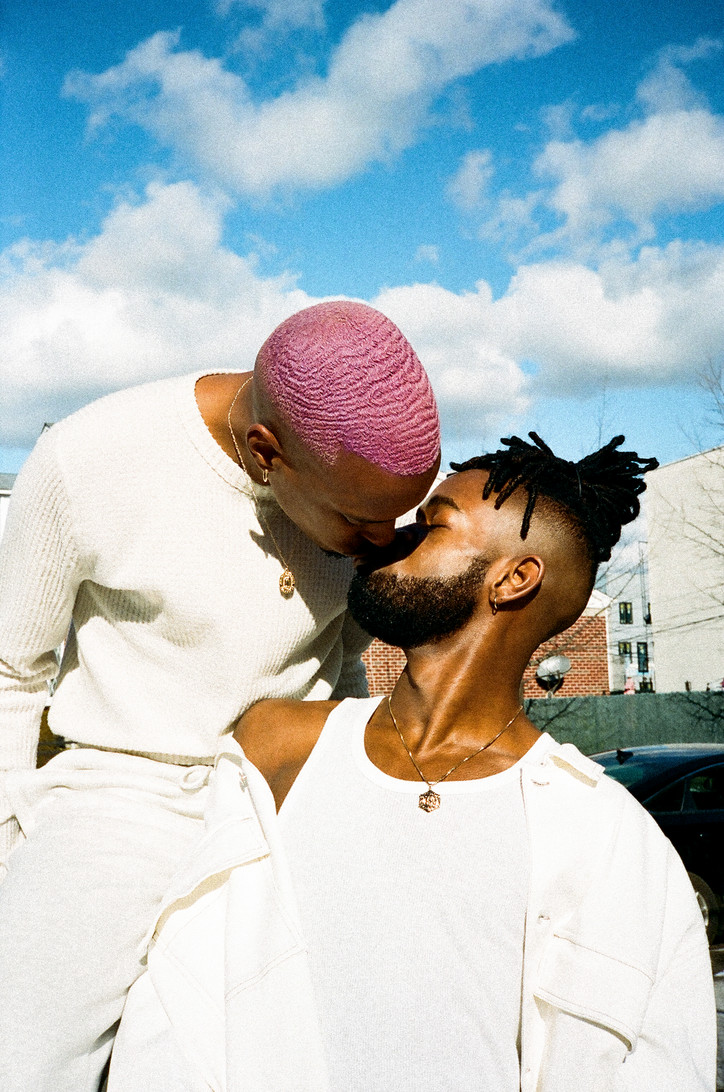 Check out Kadar's heartfelt film below.
Memories of a Superhero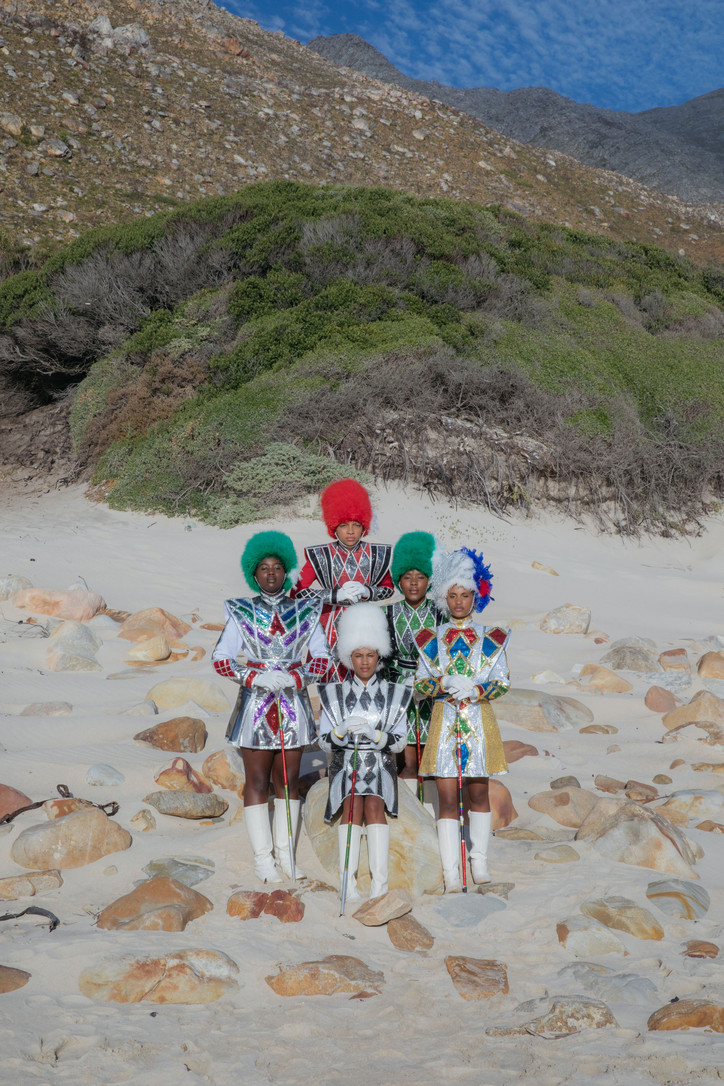 In Korschan's own words, the Drummies are "a perfect visual and conceptual personification of a Superhero." Check out our interview with Korschan, along with the photos series and video below.
Could you let me in a bit more as to why/how you and Lorena found the school you collaborated with?
The school we collaborated with is called Hottentots-Holland High School, an Afrikaans and English speaking school in the Western Cape. We found the school by chance really through an old Facebook post of their Drummies squad and fell in love with their vibe. So, we just reached out, and they were super open to our idea. Their coach, an amazing lady that had been working with the Hottentots-Holland High School Majorettes for decades, was a great support.
What brought your attention to the Drummies in particular, seeing as that the Cape is so ripe with inspiration? Any memories of yours or Lorena's that resonated with the Drummies' mission?
Both Lorena and me have been very fortunate to work with people all across the world over the course of the last few years. We are both very interested in the fine differences in cultures and hidden beauties within. Of course, we can't document foreign stories like natives, but we try to gain as much inside as possible to connect it to personal experiences and add our own twist to it.
A local friend of ours and collaborator of the project first introduced us to the phenomenon of the Drummies. Visually, we really liked the concept of girls-only squads and their unique dresses. But more importantly, we liked what the girls stand for, being role models for younger girls and a talisman for their community. You can really grasp their confidence and pride wearing the uniforms. Moreover, often stemming from less economically strong areas of the country, being part of a successful Drummies squad is a chance to earn scholarships and educational funding, which makes it even more valuable.
Is there a story behind the title "Memories of a Superhero"?
It's a little bit of an inside joke with myself. In my work, I try to take a lot of inspiration from my own childhood memories. That's just what feels most pure and joyful to me, and it's fun to work on now as an adult. So one of my earliest and most vivid memories is finding a Power Ranger action figure on the beach. I remember being convinced it must have come from outer space, and it became one of my favorite toys. Objectively of course, it's an irrelevant story, but as a kid you are neither objective nor rational. The magic feeling from that moment just remained.

The photos are inspired by this little childhood memory, with the Drummies as a perfect visual and conceptual personification of a Superhero for me.
The girls featured all wear such stoic, strong expressions; what was the general attitude the day of the shoot?
They were the sweetest girls really—just young, chatty and fun! They had been given a day off from school, so the whole day felt a bit like a class trip driving in a minibus from one location to the next.
What was crazy to see was that the second they put on their uniforms, they switched into character and their whole vibe changed. They really owned each setting, looking like Superheroes from another world. Not only because their beautiful spaced-out dresses clashing with the locations (even though that did help of course), but due to their badass attitude and energy. Being put in those beautiful locations around Capetown, their confidence and vibe was outshining the landscapes by far. It was really amazing to see.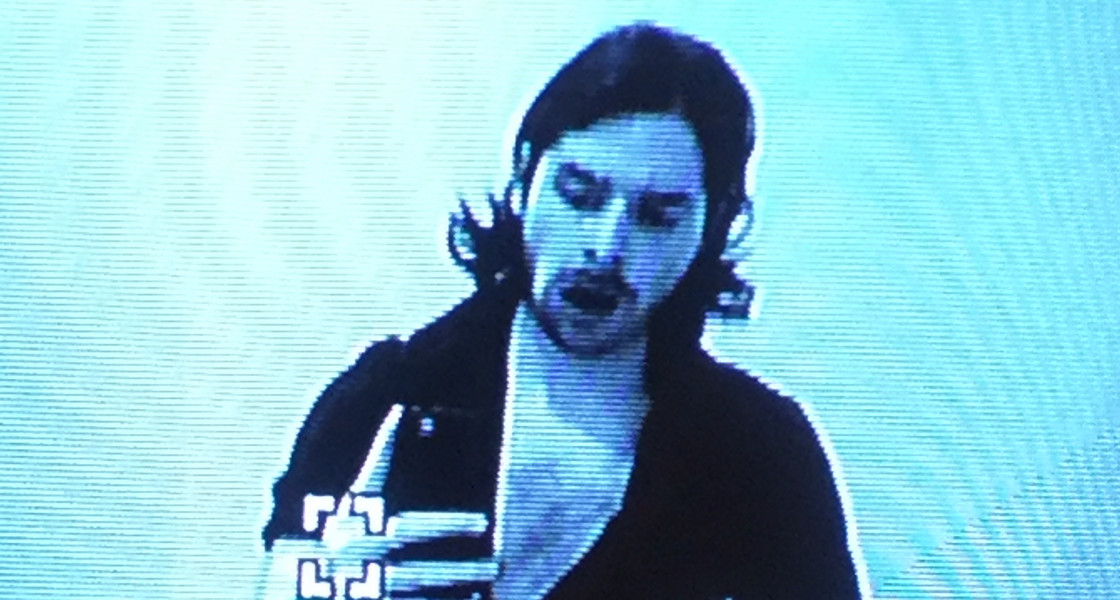 Alex Kazemi Wants to Rule the World
So why are more people not talking about him? American Psycho author Bret Easton Ellis counts him as "his favorite millennial provocateur," and even Taylor Swift has posted a quote of his writing to her Instagram, and of course, his iconic guest edit for both King Kong and King Kong Garçon magazines, where because of him, Diplo ended up in drag. To the naked eye, it would be normal to assume that along with Kazemi's ever-expanding CV and work ethic, he could one day become a household name. 
Perhaps this possibility is rooted in his commitment to living life off the grid (he famously detests all forms of social media), wrapped up in a penchant for the occult. Such complex duality as a millennial seems foreign in the age of Tik Toks and virtual chatter—there's also the fact that Kazemi believes himself to be a sort of heir to the Illuminati throne. It was to be expected, then, that this self-described "Illuminati Prince" would eventually write a manual on how he's been able to live such a colorful life. 
Enter Pop Magick. Described as an "anarchist response to both today's pop culture and modern occult literature" and a "simplified self-help how-to guide to applying the spiritual worlds of witchcraft, magick, and alchemy in your everyday life," it marks Kazemi's entree into the literary world, released during the comedown of a magazine scandal (see below). Citing easy-to-follow instructions on how to basically get what you want and how to reach within to foster a better sense of empowerment, you can see why celebrities like Rose McGowan (who wrote the forward), Bella Thorne, and Marilyn Manson have sung its praises. Of course, there are innumerable nuances to the practices Kazemi outlines and should be taken seriously. His ultimate goal is to have us all live up to our full, magickal potential as he's been able to do. Such a selfless undertaking is what a lot us need right now, so it's no wonder why we've fallen under his spell.
Ahead, read as Kazemi sheds light on the occult, spills secrets from his new book and offers some advice on how not to spend your time during quarantine.
Alex! When we first met, I tried looking for you on Instagram, but to no avail. Are you still anti-social media?  

The truth is I am not a pro-influencer or Instagram art society—I am with Kelly Cutrone on that subject. I am pro-art, and pro-creativity and I want to see a revolution in this decade of people rebelling against their screens, and really diving deep into their humanism, their empathy, and pulling out their artistic potential from the hadal-zone depths within themselves. I hope for young creatives who read Pop Magick, a portal becomes open for them and they are awakened to their full potential. I want to see creation, not curation. 

Was there a specific moment you realized you weren't living up to your full potential?   
I think anyone who has worked in the fashion publishing industry can tell you that it is the most insane, chaotic lifestyle and you start to be confused as to why you are subjecting yourself to such modern pain? To see your name in lights? For me, I realized the appeal was because deep down I had low self-worth, so I thought that if I could get the approval of celebrities, or have some type of position of power in which I could be used as a valuable-nepotism transaction with elite people, that I could feel a sense of belonging, approval and not feel so much like a loser. Now that I have grown out of it, I feel quite pathetic because unfortunately life is not about power, and receiving things for yourself and ego, life should be about helping others and creating impact, and when I receive letters from people saying my book changed their life, that means a lot more to me than me getting some attention to sustain a public image, or to stunt on my long list of enemies.  
Why did you decide to write a book about magic[k]? Why now? 
I wrote Pop Magick because I felt exhausted reading books on the occult that were so bloated, and starved of any real sense of direction that felt easy-to-follow. I wanted a book to start out the 2020s decade that had solutions, to handle the life interruptions and turmoils of being alive on this planet. So, I wanted to create the book I wanted to see in the world, and I willed that into existence. I even did a ritual on a Virgo full moon, for Rose McGowan to do the foreword—before the book was written, I sketched in a notebook "Pop Magick by Alex Kazemi, Foreword by Rose McGowan." I want anyone who reads the book, to feel inspired to create their own [Madonna] Ray of Light era, rather than wonder what it was like but to do the work on yourself. To follow your soul's instincts and manifest your dreams.
I love that Madonna album! Speaking of pop stars, I'm curious. What does the modern day pop star represent to you? 
I love the album too! Ray Of Light is a masterpiece on the secrets of magick and kabbalah. I think pop stars are the new gods and goddesses. Ariana Grande stans find spiritual salvation in Ariana, in the same way a republican finds trust and hope in Jesus. I think false-worship is a dangerous symptom of the disconnection people feel in our world due to spending so much time on technology. I say, fuck worship. Be the change you want to see in the world. You are as equal, and as powerful as your icons—do not view yourself as separate, or less than.  
What's your sign? Are you a Scorpio? You talk about sex a lot in the book…
I am a Cancer. I felt like I had to! By design, I cannot separate sex and romance from each other. Sex to me is one of the most powerful intimate magickal rituals that a human can participate in. It's sacred and serious—it's for a full moon night—not through impulse or reactionary behavior or temporary horniness. I think our generation has this reputation of being so hyper-sexual and hookup app-obsessed. I don't feel like that experience is even real, for people who are out there, who do not agree with abiding by the expectations of a collapsed society, like myself.
What role does work play in your life? Do you consider yourself a workaholic?
100%! I am a diagnosed workaholic. Work rules every area of my life, you can imagine how difficult that is for anyone who tries to step into my rigid, controlled, goal-oriented and routined world that I am the dictator of—but if I wasn't absolutely focused, and disciplined, then how could I accomplish anything? There are so many distractions in our world for creatives, and you need to protect yourself and have tools to disconnect. That's why I want people to deprogram from technology rather than unify themselves with it and worship it like a false god. You can't understand your full potential until you do a screen detox. 
 
Word. How would you describe your perception of reality?
I'm quite confused about what reality is. Look, I think I lost all sense of reality when Mirwais took me backstage at Madonna in LA—I mean, you can only imagine what that experience does to one's brain. Ever since that day, I kind of have felt like reality is a simulation, that can be hacked, and we can invent our own reality and we can edit, and curate how we define reality to our own will which is kind of what doing pop magick is. 
 
I love that. Would you say that's been a driving force for you in releasing the book? 
Oh, totally. I couldn't wait around for other people to start creating the things that I wanted to see in pop, and I had to do some deals, some sacrifices… to be here, with you right now.   
When you came out as demisexual, members of the LGBT community were sent into a frenzy and prompted what's now known as "The Out scandal." What was that experience like and what did it teach you?  
I prefer to remain sexually ambiguous. The [Out] scandal was depressing. People sent me emails, calling me a faggot and that I should "just come out as gay" when that's totally not my experience or reality, so when strangers are calling you something that you are not, it's incredibly bizarre, it creates a kind of confusion, you start to doubt yourself—"Was all that time I spent sexually attracted to women and dating women, just a lie…?" Obviously, that is nonsense, because nobody can fake their body's natural instincts. This is why I think the bullying of Shawn Mendes online, and this obsession with outing him as gay, needs to stop but I see now that the queer community were pushing the label "gay" on me, because the way I decided to describe myself, challenged them. Isn't that the definition of queerness, existing outside of the norm? Luckily, I am not asking to be accepted or understood. I don't need to be. I just do what I want, when I want to do it. I don't think the gender of who I am fucking and dating is anyone's business. 
 
Do you have any advice for all of us in quarantine? How can we find magic in a disenchanting time?  
Advice for quarantine is to not go on YouTube or TikTok binges, to not use the internet, to not listen to Hari Nef on Red Scare but to read books, and watch films, to reconcile a relationship with the interests you forgot about due to your life being ruled by productivity and to start to do some self-work on yourself, and start to plan and figure out who you want to be when this is over, and try to think of all the things that you took for granted in everyday life, that you now extremely appreciate since it's been stripped from you. The internet can only provide a false sense of comfort, for only so long—reality will always hit. 
 
Do you feel misunderstood, Alex?
I think there's this huge misconception about me, in people's gut reactions about me that do hurt me, I have heard a lot of people have said behind my back, that I just am this wicked, ruthless human-calculator trying to climb to the top? I don't know what their idea of the top is, because that's different for everyone. I can see how people can view me as unapologetic, and ambitious, and I think I am someone who knows exactly what I want. I think that terrifies people. To me, the top would be one day having a New York Times bestseller and writing all the books I want to see and read in the world, and [witness] people whose lives are changed my book. I do want to rule the world, and I'm not ashamed of that.
The Intimacy Issue: Teddy Quinlivan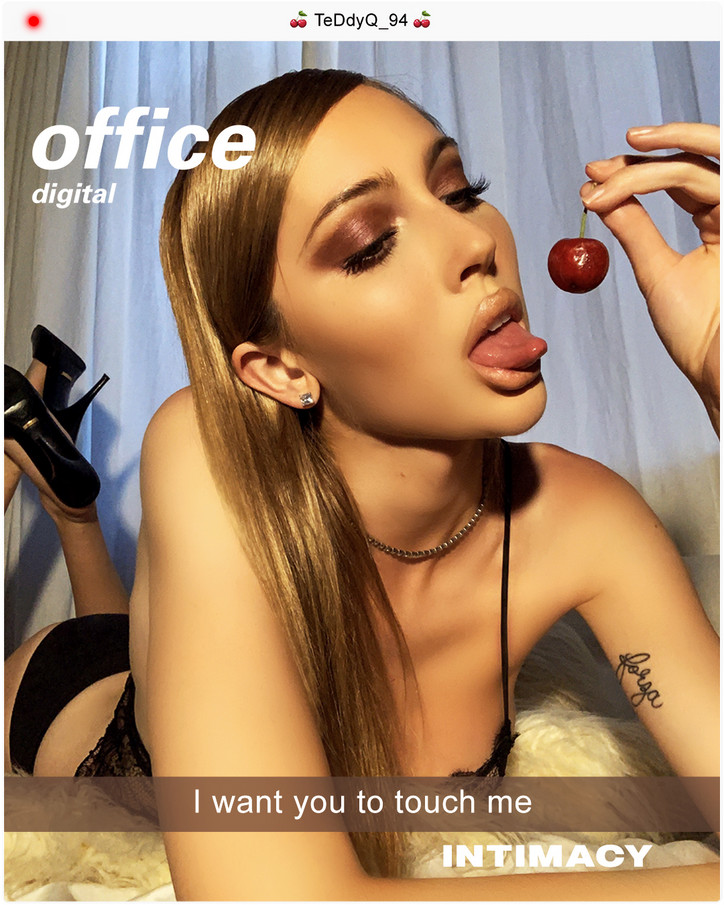 This sort of vulnerability with the self is exactly what inspired our May digital cover—the Intimacy issue. In thinking about what being intimate—both with others and with yourself—means during such strange times, we of course wanted to explore dildos, orgasms, and Chaturbate culture. It is office, after all. 
But we also wanted to move beyond that. What do our current conditions mean in terms of being intimate in all facets of the word—being intimate with your thoughts? With abstraction? With objects or ideas? Do you cringe at your overgrown hair when looking in the mirror and the Snapchat camera? How has isolation played a part in your want or need to be intimate? Have you developed any new intimate relationships while in quarantine? 
We asked 13 subjects to explore these ideas in a series of remotely-shot portraits and videos. We also asked each subject to write a diary entry with this vulnerability in mind.
We finish out this series with model Teddy Quinlivan. 
It's easy to fall in love with Teddy Quinlivan—mostly because she knows how to make you fall in love with her. In addition to being stunningly gorgeous, the model simply goes there. She's funny, explicit, self-aware, and knows how to keep it cute while still making sure to grind the occasional gear. We knew we wanted to execute a "cam girl" concept for the Intimacy issue. Teddy was the perfect subject to do so with.
The culture of "camming" in today's world is an interesting one. Ten years ago, even, cam girls and boys were barely even a thing, not to mention that the act of camming was taboo at best. But as the internet rapidly progressed and online sex work became more mainstream, there is now a whole economy surrounding the act of filming yourself doing sexual acts for money. 
Whereas the current global health crisis has depleted our national economy, it has created a boom in the camming economy. OnlyFans is more popular than ever. Chaturbate, and every camming platform, is experiencing a massive increase in both subscribers and performers. For many models and cam performers, it has become their only means of survival. Sexual pleasure has become essential, and cam girls and boys—not to mention the ever sought after trans and queer POC ones—have taken on a whole new relevance and power during this time. 
In fact, through this cam boom, intimacy itself has taken on a whole new relevance and power during isolation. And with that, we complete our Intimacy issue with your new favorite cam girl, Teddy. 
Watch this video, as well as all the other Intimacy videos, on .show, the new interactive video camera and shoppable video marketplace.