Fashion East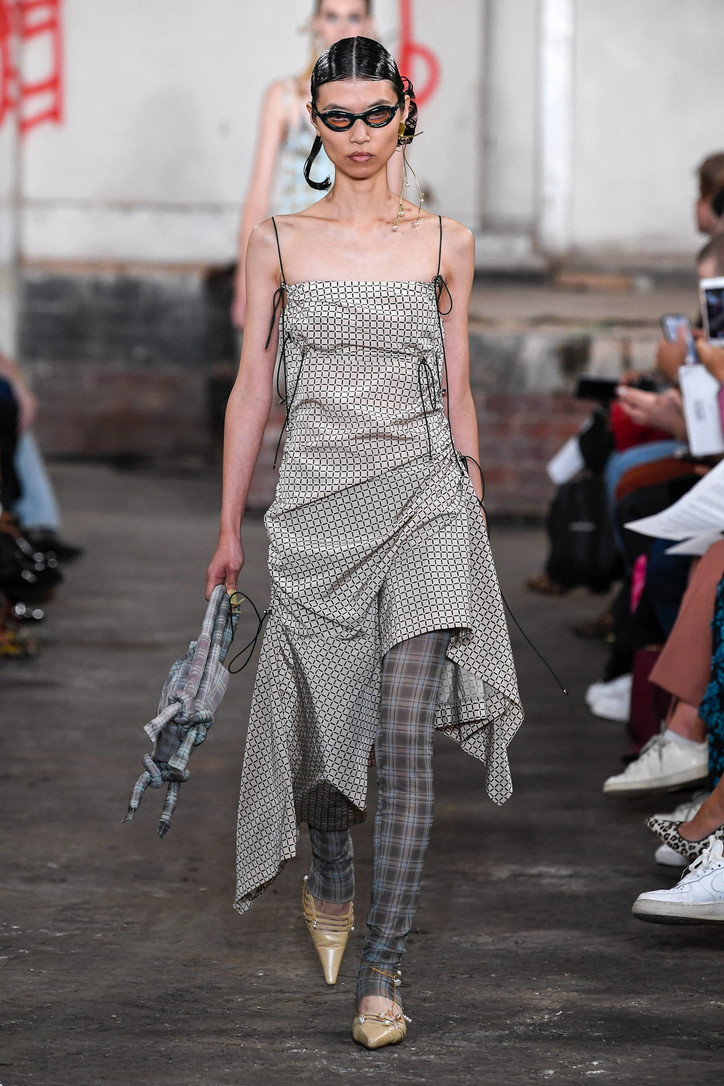 Some dresses clung tight and were pulled together with a complex array of adjustable toggles, while others went for asymmetrical openings paired with cutaway lycra leggings. The matching accessories were made in collaborations with Slim Barrett, for jewelry, and General Eyewear, for sunglasses.
Yuhan Wang followed with a much more subdued presentation—but no less stunning. Light, nearly sheer, fabrics in blues and pinks and shocking green chrysanthemum prints (drawn by Wang herself) fell effortlessly, sighing and swelling down towards the ground in lazy sashes. Hats and bags sagged, as if relaxing on holiday. The models even walked slowly, all bringing to mind a Watteau painting, or the feeling of smoking a joint along the Côte d'Azur. (Wang herself cites portraits of Regency women, as well as Chinese sartorial vernaculars, as major influences for the collection.)
Of course, despite the lolling evocations, the collection was undeniably contemporary and filled with life. Deconstructions and slashes appeared on a yellow satin dress, and sheer white fabric revealed everything, displaying Wang's interest in "the language of déshabillé." Lime green clashed against pink on asymmetrical dresses and shimmering lime stockings popped when paired with red heels. Highly distressed webs were layered over midriff-revealing two pieces and dresses that, truthfully, ended up revealing more than they concealed. However, despite the seeming decay of these later knit pieces, there was no darkness here—only pure jouissance.
The final designer at this season's Fashion East presentation was ASAI whose collection gave off sci-fi goth vibes. But however otherworldly the works appear, they're firmly grounded in reality. Inspired by a trip to Vietnam by designer A Sai Ta, a second generation Londoner of British-Vietnamese-Chinese heritage, this season's collection confronts war and trauma, as well as the strength and feelings of love born from it, melding original, hyper-modern style with inspiration from military garb and traditional dress. 
There is a certain violence to the collection—army green and deconstructed tactical garments make repeated appearances and the designer refers to grommets edged by fringes that proliferate across one dress as "bulletholes." Draping recalls the robes of Thích Quảng Đức, a monk who self-immolated in protest of the South Vietnamese government.
Much of the fabric appears as a dark hologram, such as the opening shimmering zebra print jacquard coat, and colors pop explosively. Pants which feature the detailing of boots stitched into their fabric up their knees appear in a variety of hues and dresses turn models into "human vases," recalling the blue and white glazed porcelains that also inspired the jewelry by Claire Barrow that adorned many of the models. And this is to describe just some of what ASAI put on display in a collection that masterfully embraced the complications of history and of the present to blend a wide array of references, histories and affects into very wearable, but unapologetically hardcore garments.
Peep some of our favorite looks from all three designers, below.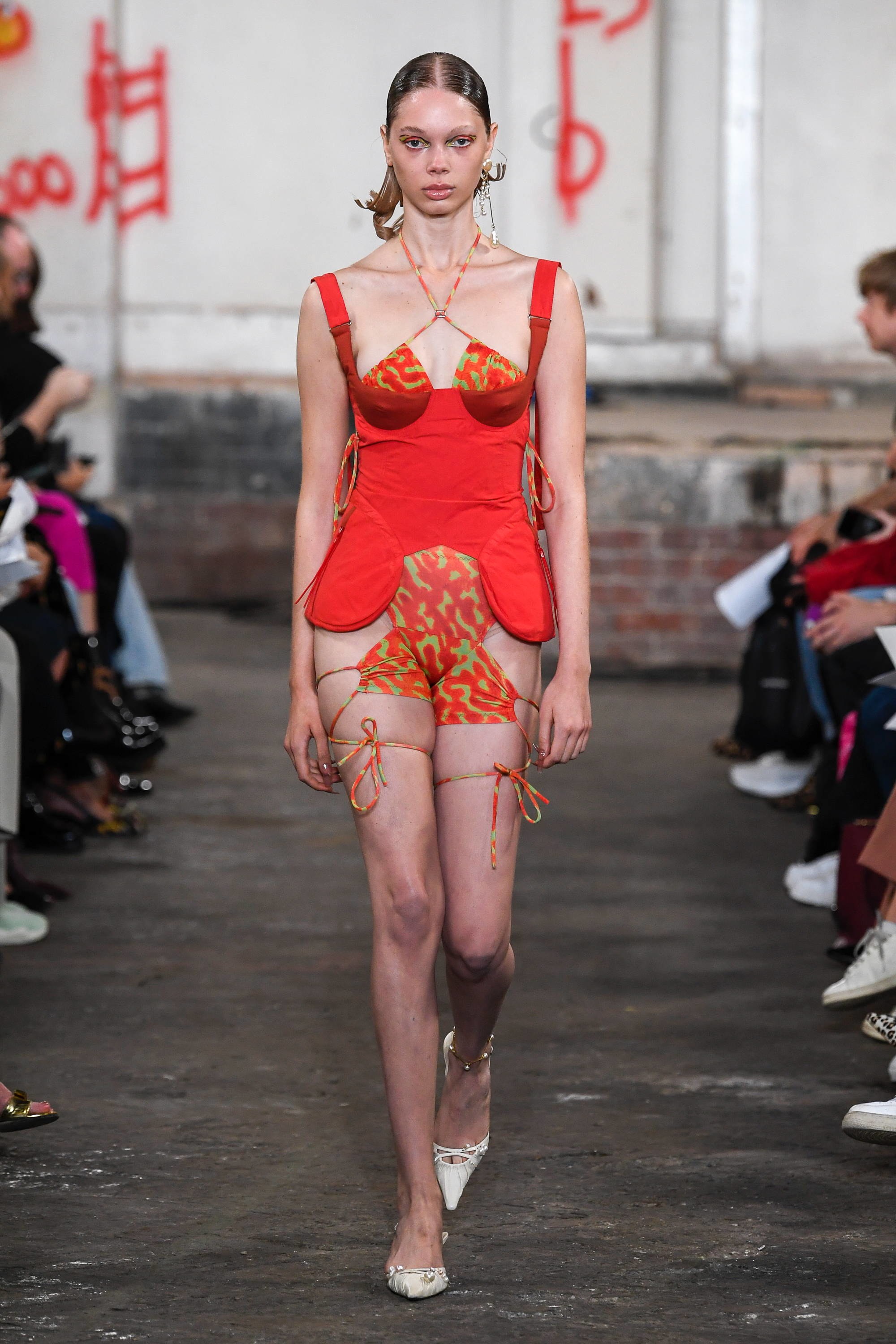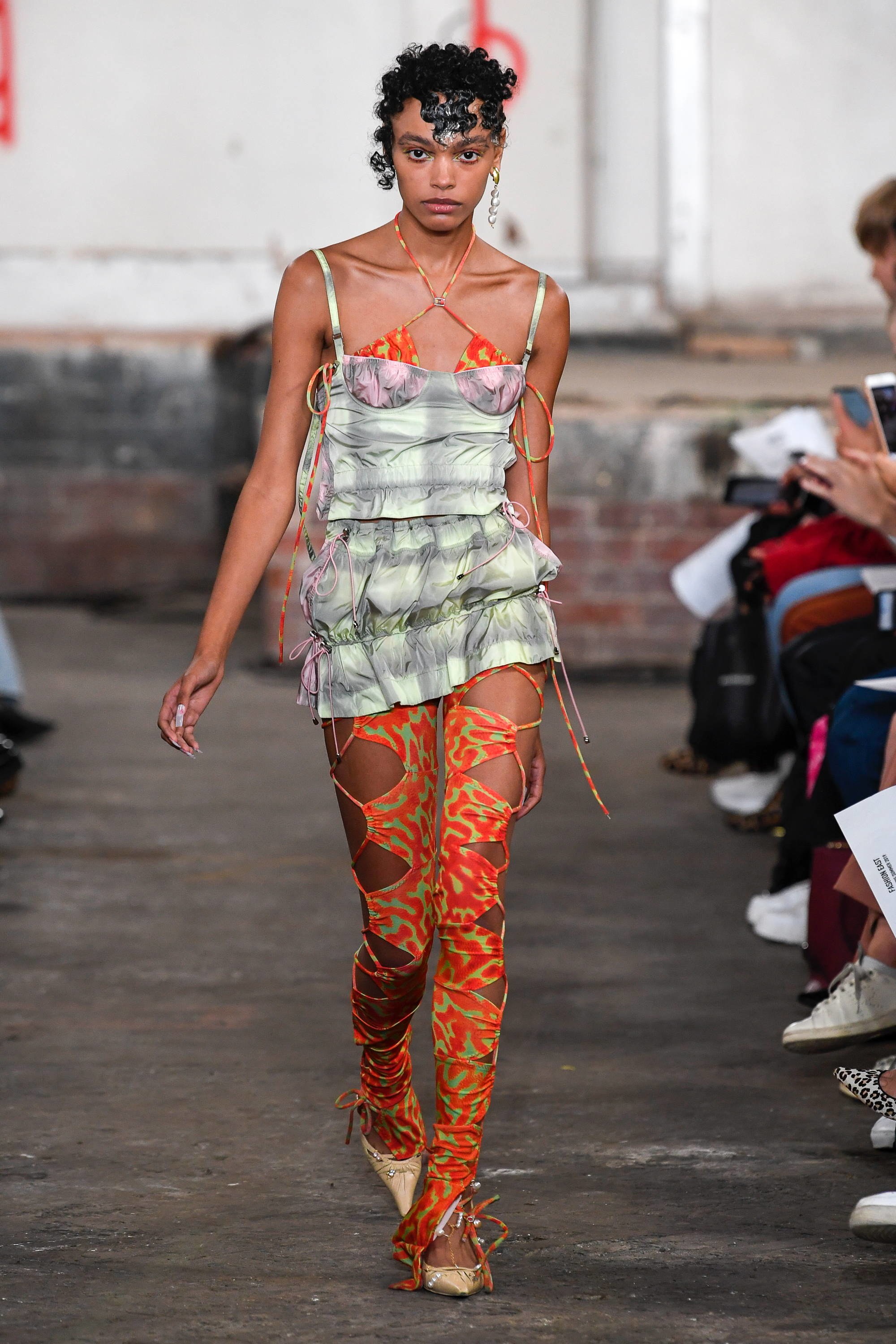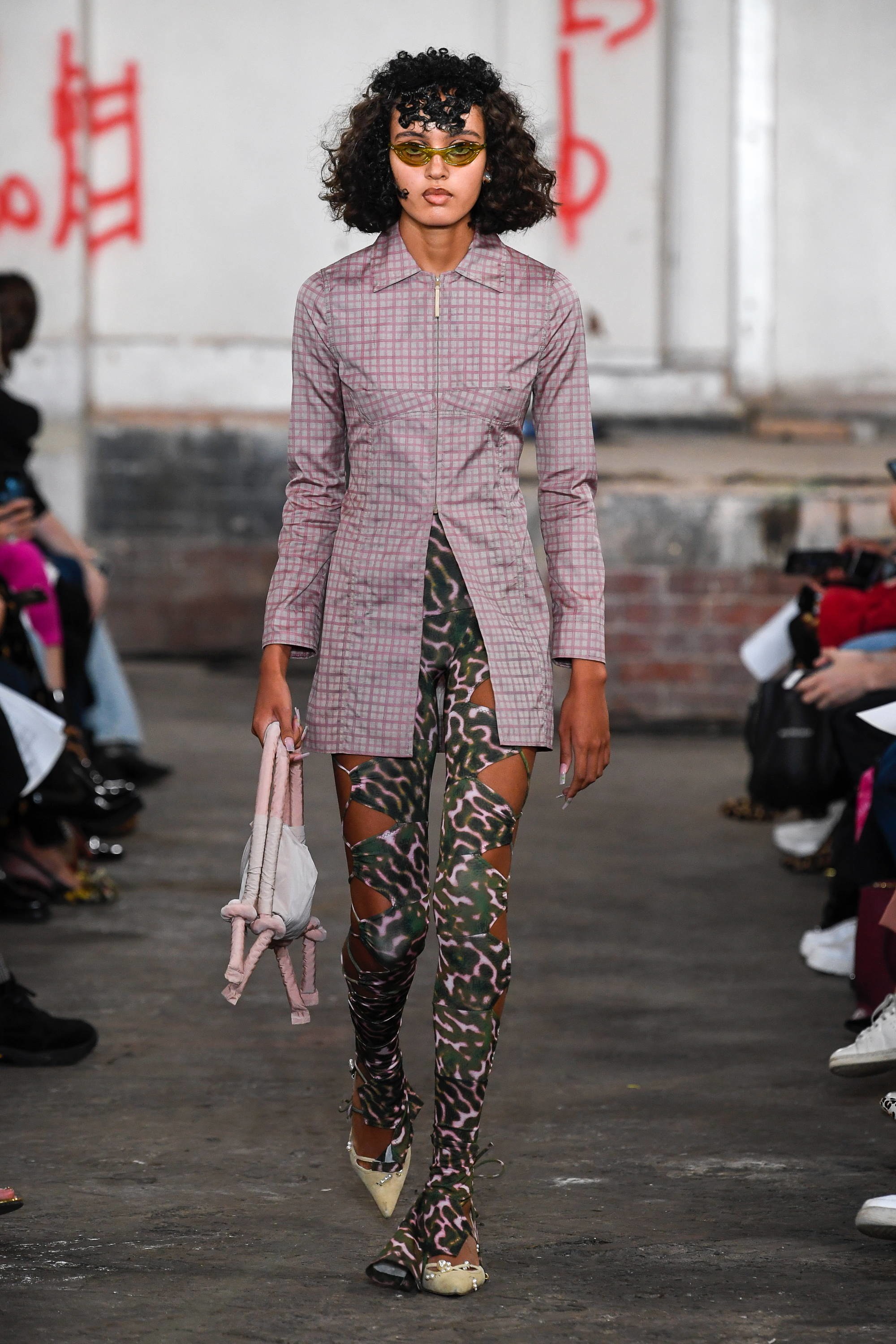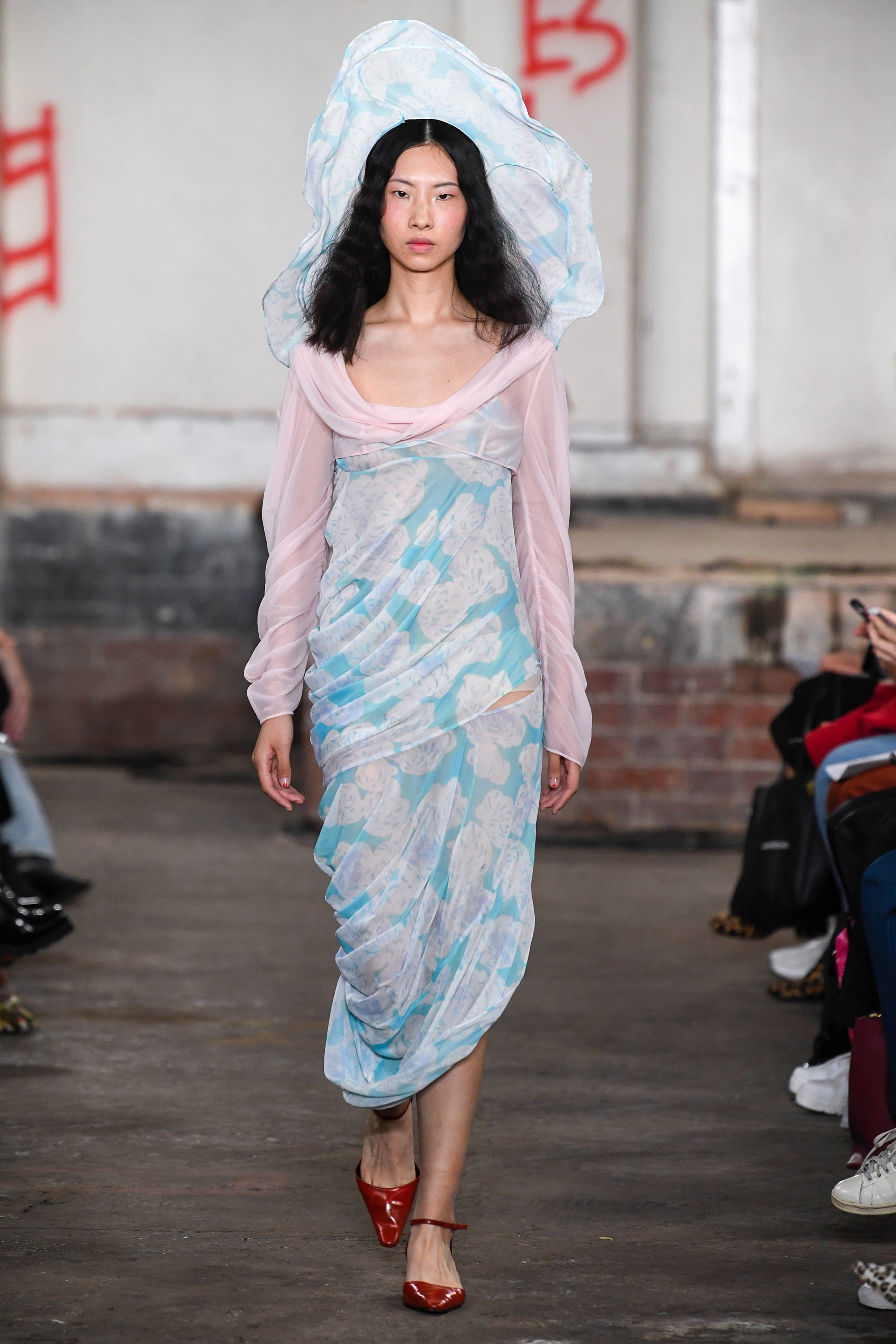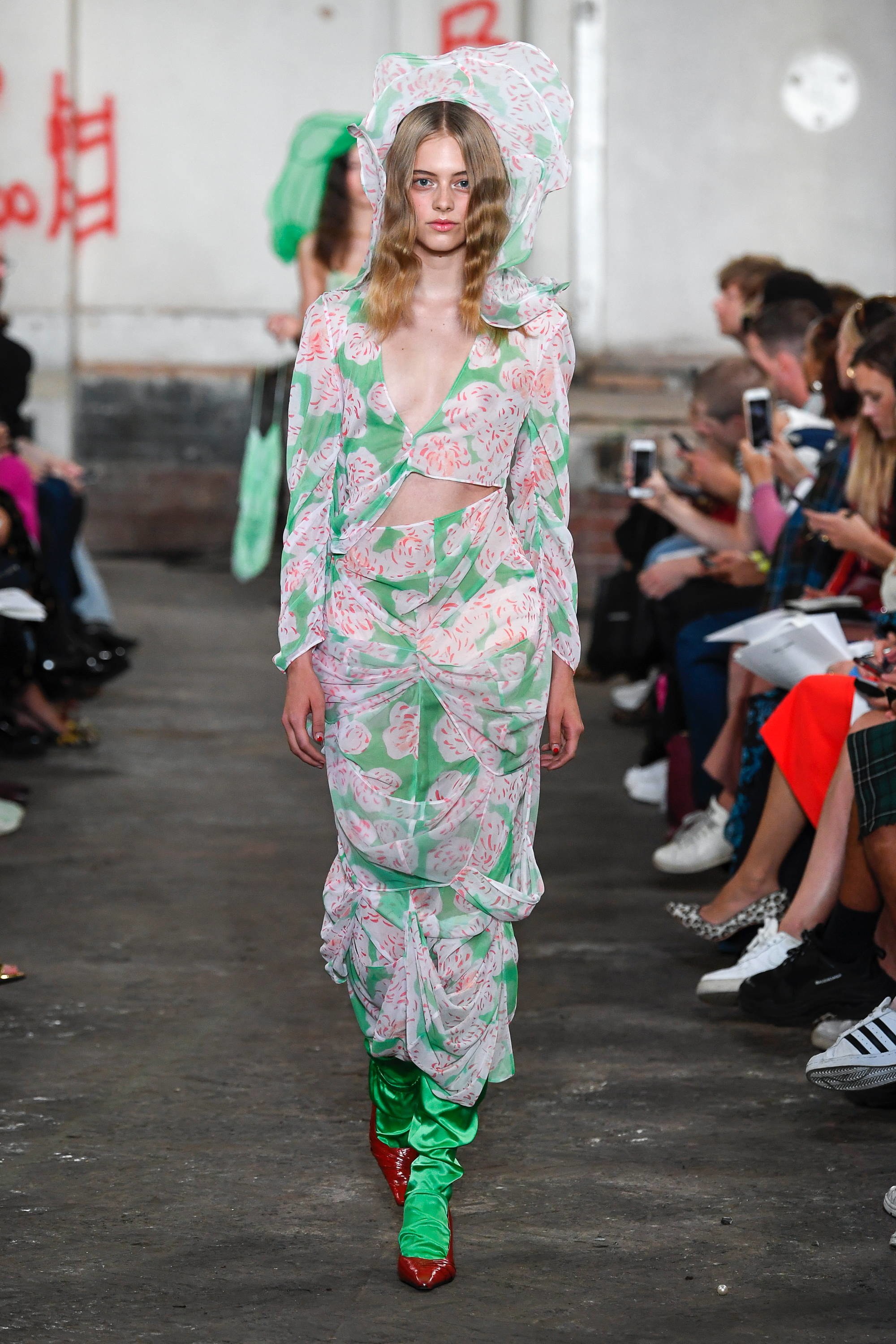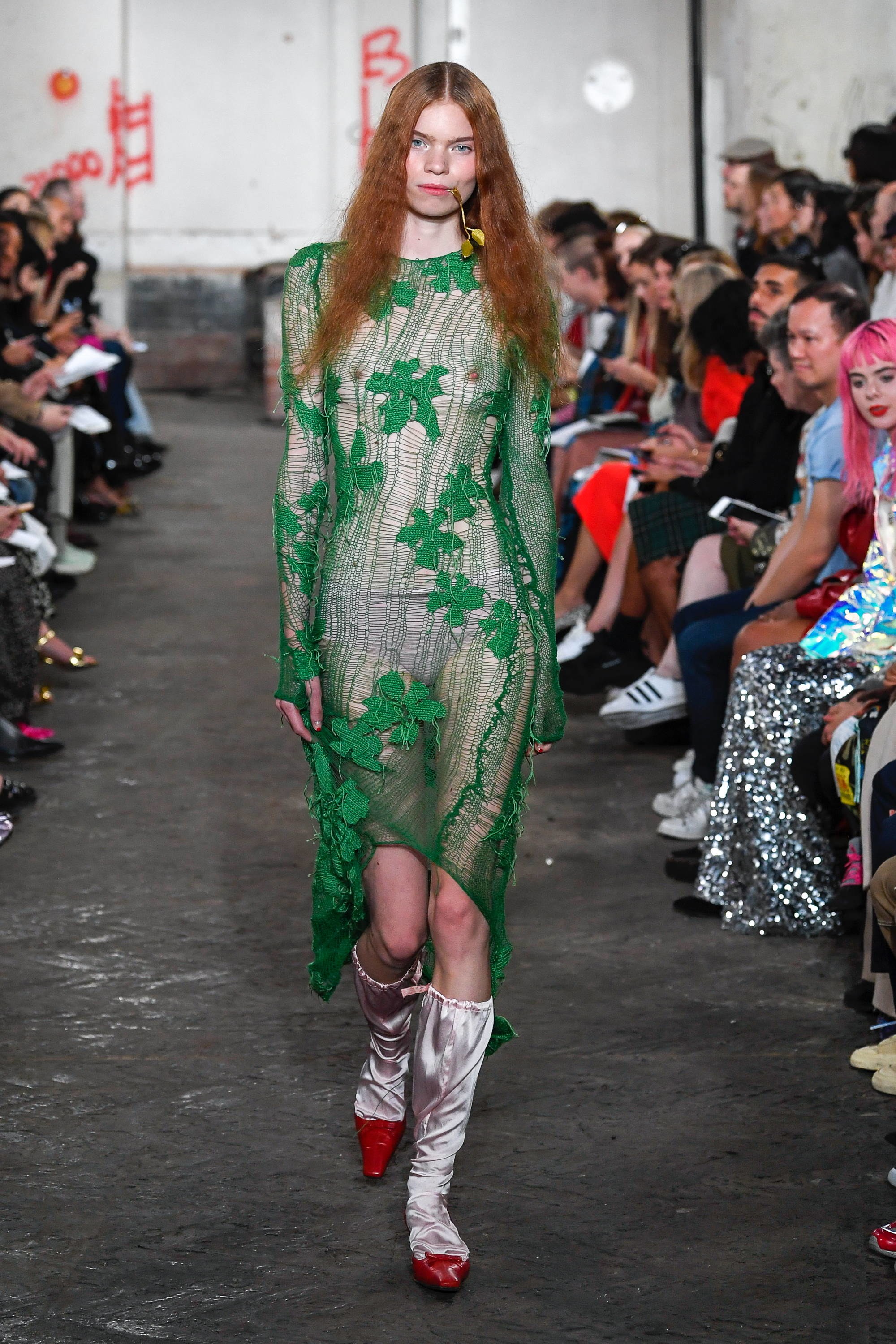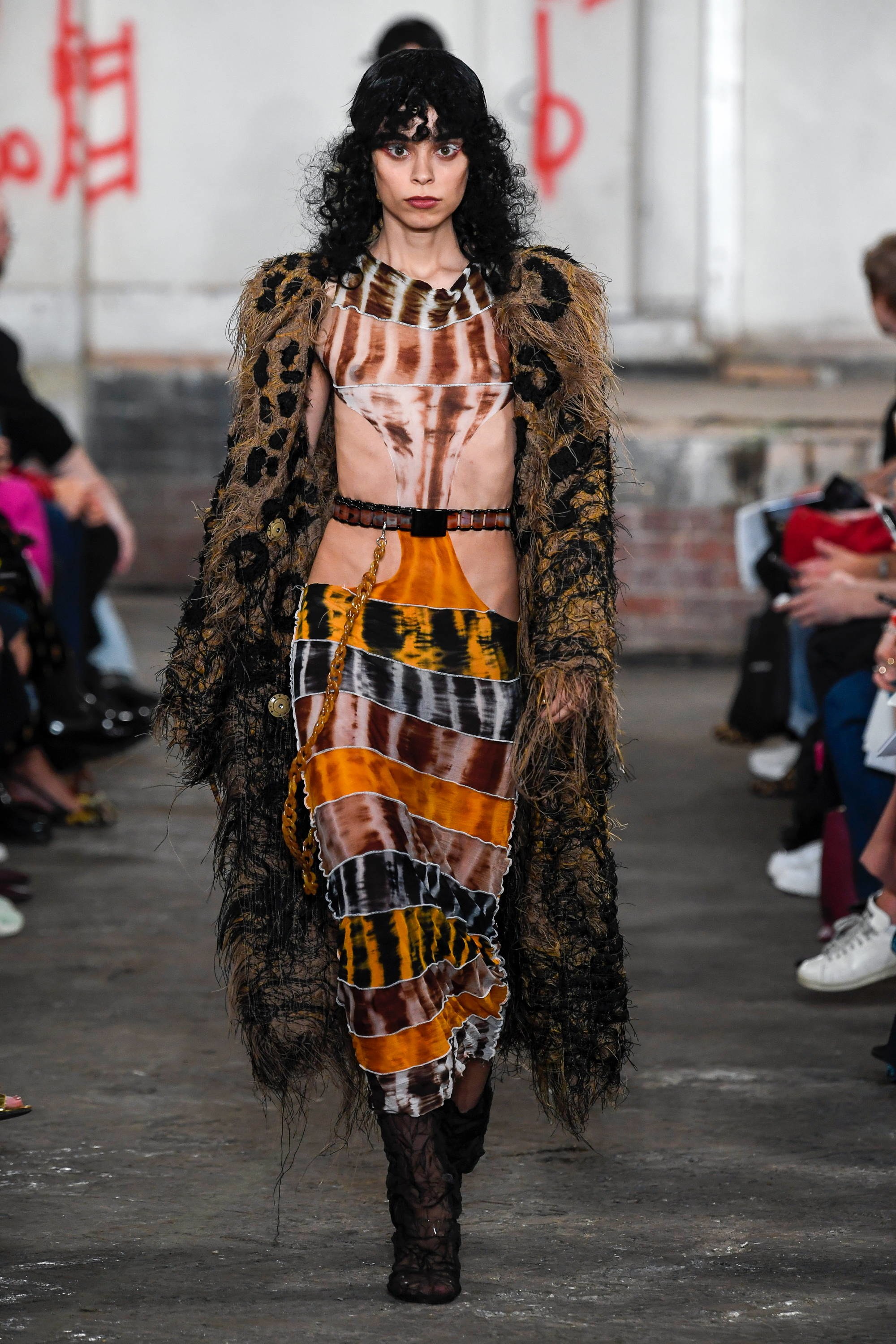 Photos courtesy of Fashion East.