Flor de Capomo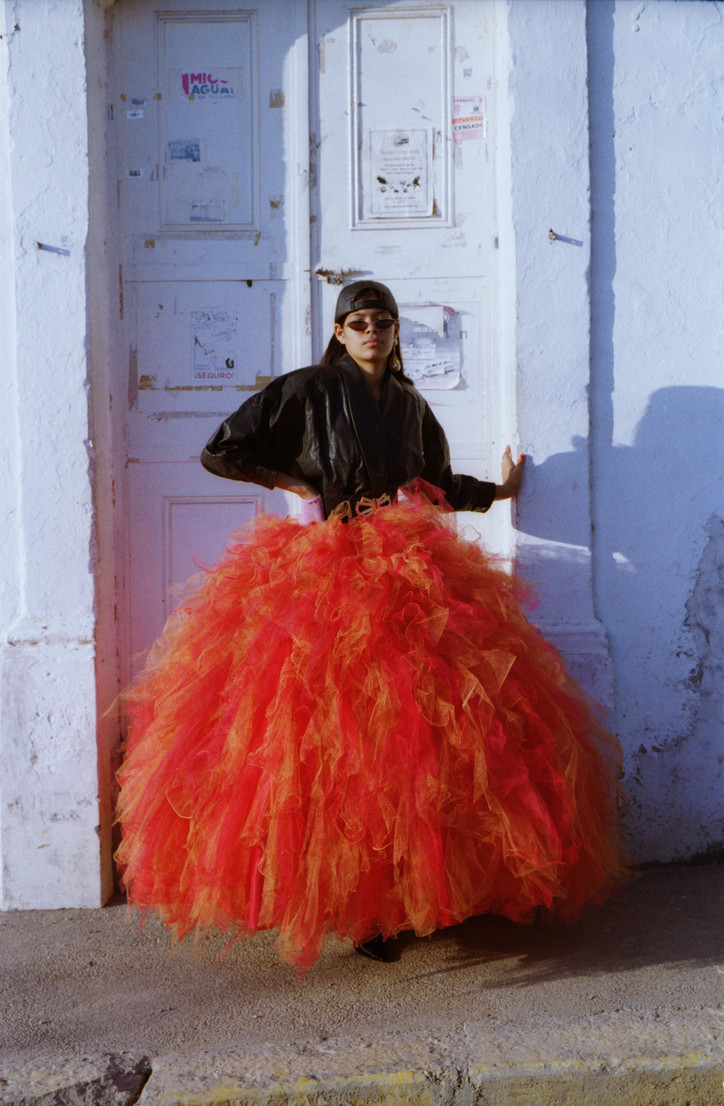 Check out more for yourself below.
Andi was on the cusp of becoming 15 years old; and in Latin America, that marked the debut of a young woman. La fiesta de quinceañera, a tradition dating back to Pre Columbia, entails a dowry, and in some cases, gifting away your virginity. Contemporary Mexican ceremony, though still very religious, is more aligned with current American debutante society. From renting out limousines to throwing parties that may span across an entire city, this coming of age celebration isn't an average party.
For this project, 80s/90s telenovelas meets high fashion. Big shoulders, bright colors, and bold silhouettes transcend zeitgeist as it becomes a part of cultural heritage. As Andi steps into adulthood, she brings with her the history of a forgotten—and oftentimes mythologized—empire. But recent history notes Mexico's rise as a center for art, and music—perhaps now fashion, as well...