FutureWear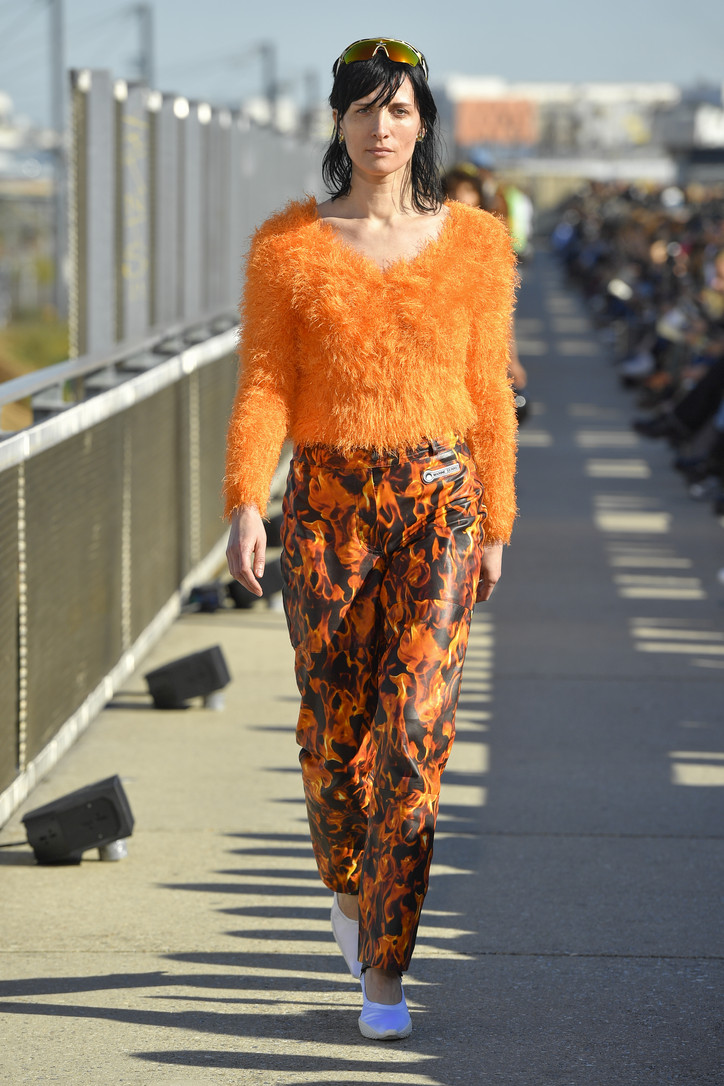 Over the last few seasons, a lot of designers have stressed the importance of sustainability—and diversity—in fashion. But Marine Serre walks the walk. Her Spring '19 collection was almost fully sustainable, with upcycled garments made from vintage looks. For models, Serre cast a diverse group of men, women and children, ranging from ages 4 to 40, at least.
On top of her inclusive ethos, it's the fact that everything she does feels totally authentic, that makes Serre such an exciting new voice. From her casting to her use of green garments, the Paris-based designer doesn't just want to make clothes—she wants to incite change.
This season, that was through her lines that brought new meaning to sustainability, wearability and couture.
There was also an undeniable utilitarian element—in the finale dress with its thousands of pockets, or throughout the collection in details like fanny packs. In all of her looks, Serre incorporates a functionality that shows how much thought goes into every aspect of her brand, be it with her pieces, that look like uniforms for a futuristic army of cool kids, or even the soundtrack, which at today's presentation, was completely killer.
Most designers—and artists, in general—try to bring viewers into their world; Serre 100% succeeds. It's her "Pluriverse," as she likes to call it. The rest of us are just living here.
Peep some of our favorite looks, below.
Photos courtesy of the brand.