Home Away From Home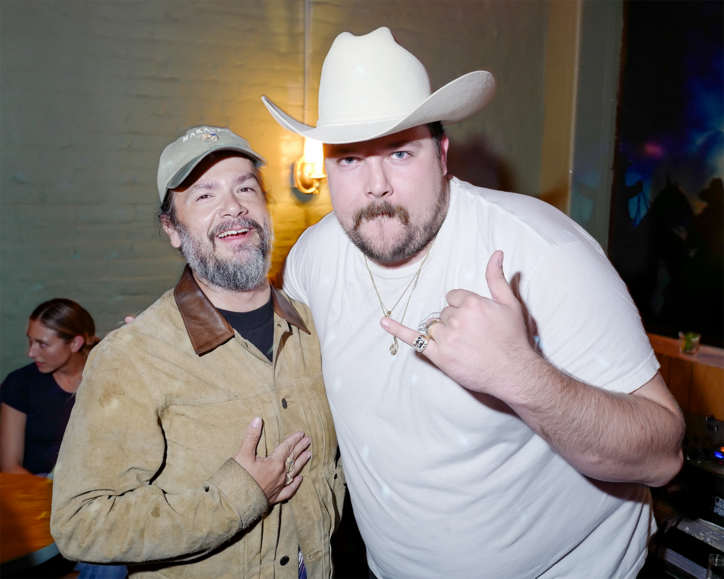 The bar's ageless atmosphere captures a hometown nostalgia, bestowing its visitors with a new place to kick back while throwing one back. According to Theroux, Ray's is "not fussy, quick, a place [where] you can carve your initials into the table." 
office had a word with the Ray's creators to scope out the spot. Read the interview below, and visit the bar at 177 Chrystie Street.
Describe the concept behind Ray's. 
Carlos Quirarte: Ray's is inspired by everyone's favorite neighborhood bar that can be found all across America. Ray is the imagined proprietor of the establishment. Many of our favorite bars were named after the owner. And often enough, they were the ones looking after you at the bar.  It conveys a vibe of simplicity and a lack of pretension. If he did exist, he'd be like a bar owner of old grit/toughness, half warmth and humor. He'd like his beer cold and his whiskey neat. Ray is a fictional cowboy plucked straight out of the nostalgic vibes of Americana. We were lucky enough to have LA-based artist Matt McCormick create a mural to capture this vibe, which he also carried over to our branding.
Why the Lower East Side? 
Jon Neidich: The Lower East Side is such a cultural center in New York City for art and music, which are two big components to Ray's, so it felt like a natural fit for the project. Taavo and Carlos already had this amazing corner when it was Le Turtle. When they decided to make a change and refresh the space with a new concept, I jumped at the opportunity. Collectively, we began drawing inspiration from our favorite types of dive bars–a little western, with a little bit of rock 'n' roll. Taavo, Carlos, Justin and I were on the exact same page with, essentially, a hometown bar.
What can one expect from a night at Ray's?
Justin Theroux: Cold beer, fast drinks, a surprise snack of pizza right when you need it. The vibe of the bar fits squarely into what I believe makes a downtown bar great—not fussy, quick, a place you can carve your initials into the table, the kind of downtown bars I used to work behind way back when. Simply put, Taavo, Carlos and Jon are some of the best in the business. I frequented all of their establishments for years, and I knew each of us could bring something to the table to create the diviest dive bar in all of Manhattan.
How has the bar scene changed in the last decade?
JN: It sure is faster—places open and close within months now. With Ray's, we wanted to create something timeless. We don't have a food offering—it's just simple drinks.
What makes Ray's a unique spot? 
Taavo Somer: Ray's is a laid back place for good times with good friends. The bartenders know the patrons, and the patrons know each other. It's the neighborhood bar that everyone wishes they had as their local spot, which is hard to come by in NYC. The idea of an incredibly well-done neighborhood bar where people can go to get a fast and quality drink in a comfortable setting and know people will take care of them. That's exactly what New York nightlife needs.