I CAN FEEL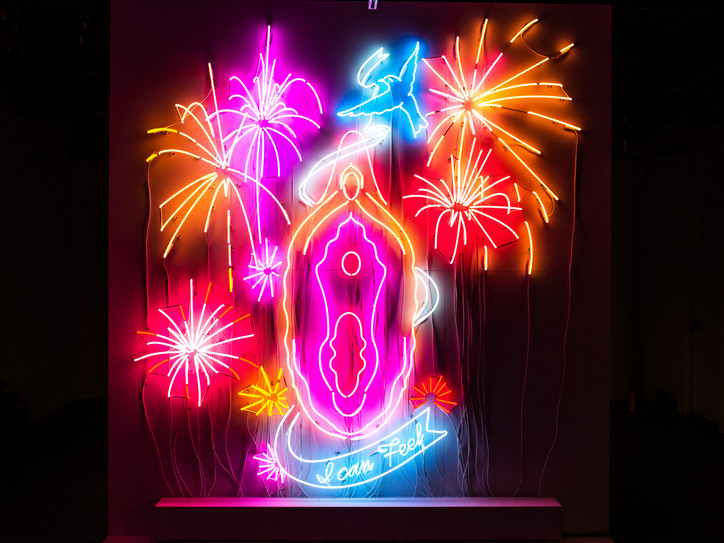 Noted as an "agitator for conversation," Kellems Dominik urges the viewer to notice the moments which makes one feel truly alive, understand your worth in that moment of fulfillment, and act in a way that frequently sparks those sentiments in your own life, and others.
As with her other projects, Kellems Dominik's neon sculpture is accompanied by poetry in a series of writings she calls "Badassery"—a practice which the artist claims goes hand-in-hand with her physical work. By bridging the gap between spiritual sentiments and physical proclamation, one cannot help but feel moved by the ultimate sense of triumph as you are cast in hues of pink and blue by the choreographed sculpture.
The exhibition will be on display at One Brooklyn Bridge Park until October 20, and it's anything but anticlimactic.