Intro To Dounia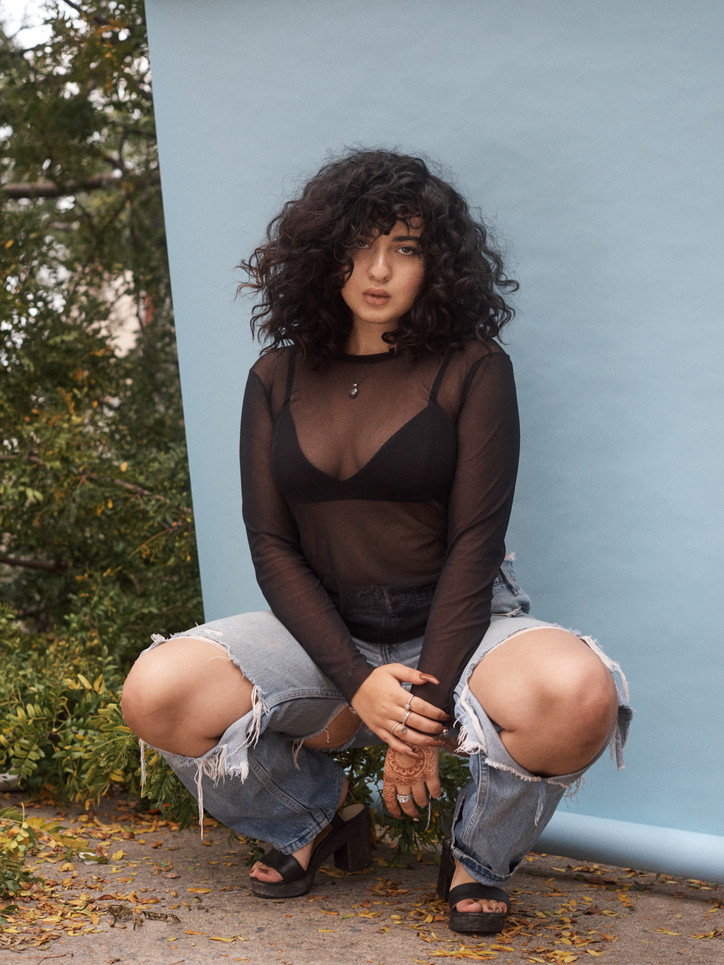 So, your album comes out today! And right after, you have a tour coming up, is it your first?
Tour starts next month... It's my first tour, my first time at real venues.... I'm going to be like New York, D.C., Philly, North Carolina.
Which state are you most excited to go to?
... DC, maybe? The crowd there seems really cool. Also my wig lady lives in DC.
I love that, your wig lady.
Yeah, she does first class wigs. During my shows I'm going to have like green hair, it's gonna be fun. 
You live in Queens, now, but were you born in New York? 
Yeah, I live in Queens, I was born here but raised in Morocco, until I came back to Queens, when I was about eight.
When did you start doing music or being interested in music?
I mean I've always made music, honestly I always felt like I'm more of an artist than human being... but I never really pursued it professionally until like a year and a half ago. 
Do you have a lot of musical people in your family? 
No, actually, I don't have any. Like, we're really not musical people at all. I didn't grow up listening to any music. And my family is pretty Muslim, we'd listen to the Quran in the car, but my only exposure to music was really mainstream radio pop. 
What was it that made you start actually pursuing it? 
I had already established a following on Instagram. I was getting discouraged with that whole environment, that whole world— fashion, modeling, whatever. I was like, why am I even wasting my energy on this, when I know there's a field where I'm very capable, I see my potential in it. So, I just went— I'm going to actually go to the studio, I'm gonna make progress. A ten minute decision. 
Do you feel like you are now able to use social media in ways that don't feel as negative, now? 
It didn't make me feel bad, but it just has a way of making me feel inadequate. I'd be in these positions where I knew I had more to offer, just as a human. It's a world that revolves on myths. So now, I'm very very generally happy. I'm very comfortable being myself now, and I feel like it was always more about respect— hey, I'm not just this little model who has nothing to offer past that. 
How are you gonna celebrate your EP launch?
I'm just gonna go do yoga, then I'm gonna go help my mom with this party she's throwing. 
That's the most wholesome response I've ever gotten to that question. 
Haha. "Throw back a couple bottles"— is that better? 
Is there a theme to the EP? 
At the end of the day, documentation is how I treat it all... It is just a very transparent reflection of me. And if there's a theme it's just me being like, "Nevermind I'll be a bad bitch."