Learn Somethin'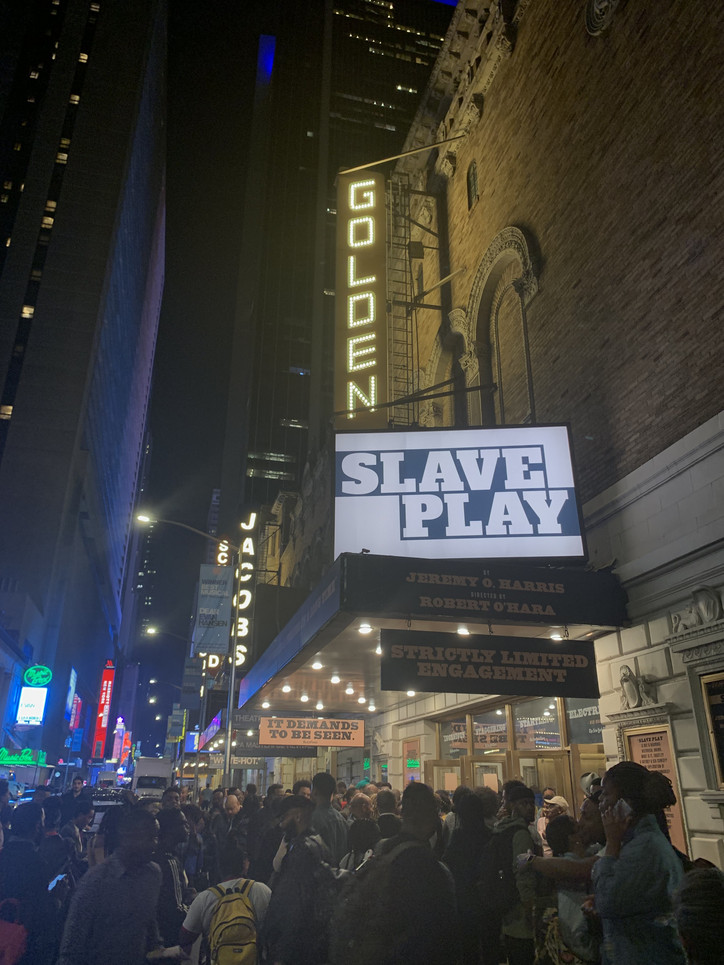 During the show's premiere, Harris invited over 800 black people to fill up Golden Theatre to experience "Slave Play" (office even managed to hit the afterparty). Harris continues to be a catalyst for change as the youngest black male playwright to ever have a Broadway debut.
Shedding a light on the extensive significance of black people in the artistic landscape, he compiled a comprehensive archive of musicals, plays and other performances that have been presented in Broadway houses and were written or created by black artists. "I got four friends together, and we looked up every play since 1896 that's ever been on Broadway that was created by a black person. It's still being built, but I wanted to honor all of the people who've gotten me and us here today," said Harris. Modeled after the Internet Broadway Database, each entry contains information like opening and closing dates, artist credits, and even a short synopsis of each play.
Thank you for keeping it real Jeremy; we celebrate YOU! Learn somethin' by visiting the site here.