Martin Grandits: 'Jeff Koons for the Poor'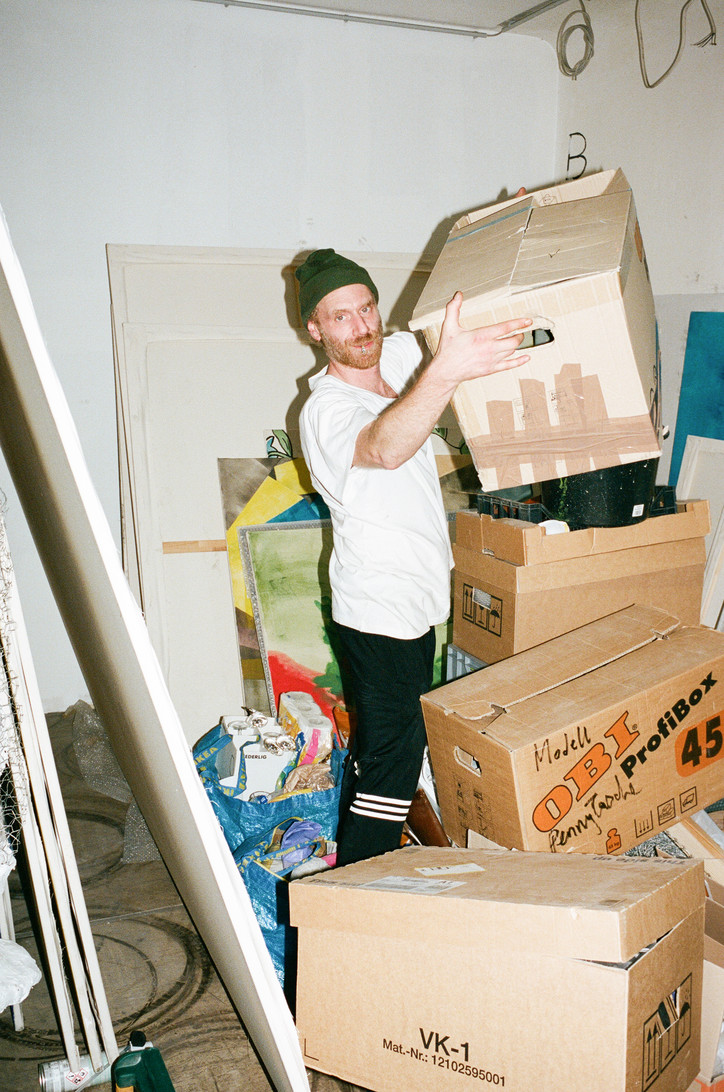 Much of Grandits' work plays off of the German language, subverting classic iconography with a sense of humor. A piece called "Deutsche Bank" emulates the financial company's logo, replacing its iconic white horizontal line with the wooden benches used during Oktoberfest in Germany. Bringing to mind traditional imagery such as lederhosen and oversized beer mugs, it's an ironic gag on the "real" German bank, as the words for "to sit on" and "bank" are the same.
Now creating work that is more personal, involving themes such as love and emotion, Grandits works across painting, sculpture, mixed media and installation to convey his message.
"My form of art would be [questioning] society," he says. "I work with monuments and the idea to relaunch the monument, to make it fancier for younger people. I put an ATM inside to make it more present for the people."
On his approach to his work:
It's a kind of complex work—it's not easy to tell people what it's about. It's conceptual, it's kind of funny. Logos are an opener for complex topics of society. Austrian [humor] is black humor. It's sarcastic, politically incorrect. I have concepts about a "Redbull Lunar Project," because [Redbull] brands everything. So, I want to brand the moon with Redbull, with the guy who jumped out of the stratosphere. Brands are a funny opening for difficult topics. I make fun of the bullshit.