mfpen, All the President's Men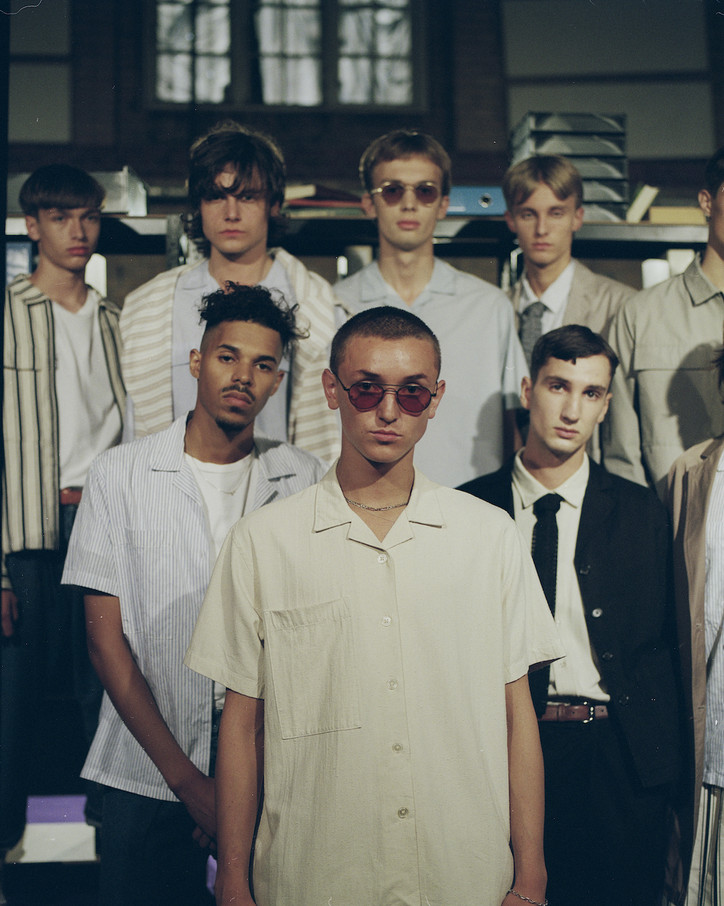 What is your approach to design?
I'd been working for other brands in the past and I think I've developed a somewhat rational approach to design along the way— take the white t-shirt, for an example. I wear a white t-shirt close to every single day at the studio, but someone else is doing one perfectly already, so what's the point in me making one?
My designs often come with a baggier fit, not to the point of 90's ridiculousness but rather to the point of subtlety, I think. For me, it's about juxtaposing and combining baggier references with formal touchpoints, such as tailored cropped trousers with a wide leg and woolen coats with their shoulders dropped.
Would you consider your design to be Scandinavian?
To some extent, yes, but not in the conventional sense. Scandinavian design has for too long been aligned with minimalistic simplicity in design but that's not what embodies Scandinavian to me the most. Personally, I find Scandinavian design to be concerned with the elements of functionality, timelessness and quality—aspects that can be traced throughout our rich history within architecture and furniture design.
Does travel influence your work?
Traveling is quite important to me; I try do it as much as possible. Reshuffling your mind is healthy and keeps your senses at their peak, experiencing new sounds, strange smells and unknown places. Though most my travels are related to work, I always find time to do what the French has best descriped as flaneur—the act of strolling around and observing your surroundings without doing nothing in particular.
Does politics have its place in fashion?
Fashion should be formed outside of the political system without it losing its relevance in society. None of the individual pieces in the collection bear a political sentiment but fashion should be able to permeate across the political sphere through subtle hints and hidden messages.
Is fashion too consumerist a medium to depict politics in?
I see design as a way to view society. For decades, clothing has had a symbolical character, whether it be the suffragettes of the sixties, the punks of the seventies or the yuppies of the eighties—they all used their clothing to support the statement they were trying to make. It's hard to call out clothing as a non-political thing. The danger of consumerism is when the power is no longer with the people. Streams of thought should arise from the bottom and up, not the other way around.