Myar's Modern Military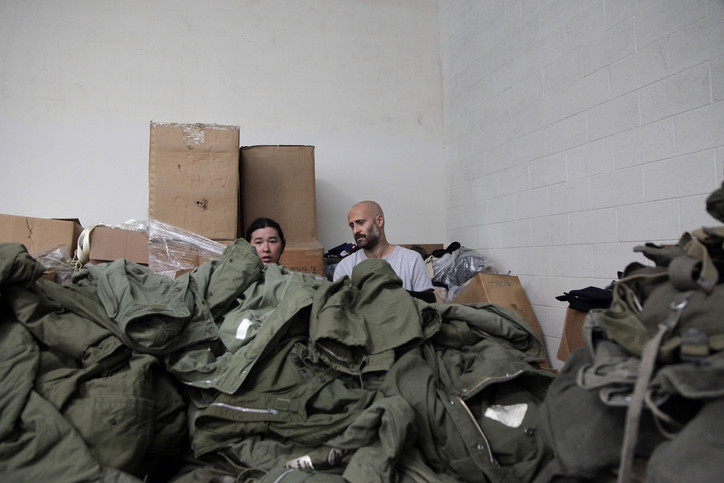 Founder Andrea Rosso looked to his love of vintage shopping and his background in design when he started the label in 2015. He studied pattern-making at university, and designed at Diesel 55, but after continuing on at Diesel in licensing— Rosso realised he missed design, and started Myar on the side. 
Andrea would always find military clothing when thrifting and loved the functionality of the clothing and material, it was a natural direction to go in.
Talking about them in relation to vitality, as if they are going through a certain cycle of life.
Emphasizing with passion on how he is breathing a second life into these military clothes, using this past that was often bloody and destructive and turning it into a positive and contemporary platform for self expression. The idea and the general conceptions of the military is something he plays with. 
Wanting to turn the negatives of the army into something positive, and in regards to his camoflauge prints fusing two past enemies into one. Only introducing camo in his latest collection he thinks of the print as a "new camo" rather than hiding oneself the camo is meant to reveal.
He studies the camo prints of different armies, paints on top and in some garments even prints another countries camo on top of another, in a way changing the concepts of history, fusing past enemies together.
Nostalgia is another big part of Myar, the history of the clothes, the hands it's been in and the countries they come from plays a big role in the brand. Each garment and the packaging tells a part of history, is stamped with the initial of the country where it comes from, the usage of the garments, and the years that it was active. 
The longevity of the clothes relate to the consumer as well, and Andrea notes that he doesn't like to design for a certain age group or gender. He says that "older generations love his clothes for the nostalgia", and the younger consumer appreciates the originality of the pieces the gender of who is wearing it is secondary. 
Myar is a profoundly modern force in that it produces no waste, carries the strength and wisdom of the past and beholds a cool craftsmanship unlike many other unisex brands.