A New Year in Chinatown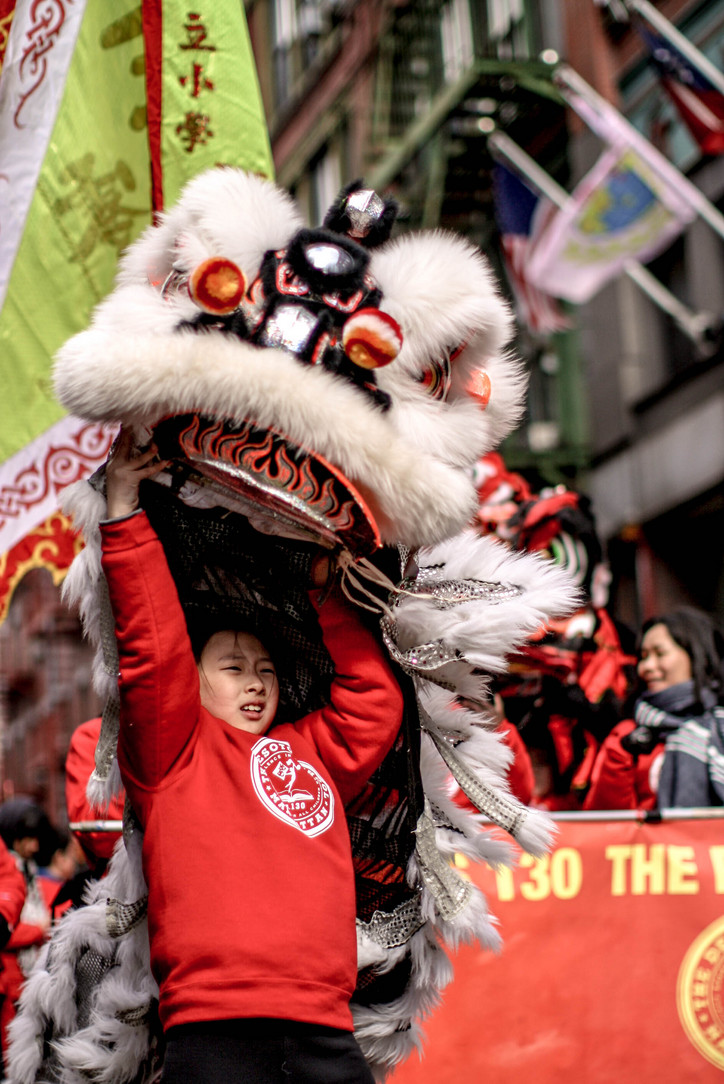 Moving away from home and into the city for work, I did exactly what I had been aggressively coaxed to do growing up: I held my breath with deep pride and put my back into my job. And somewhere between commuting, grinding and traveling, I lost the bandwidth to think about home. Yet on the day of the parade, I felt uncomfortably emotional, missing my fishbowl bedroom, the dwarf cherry trees in my backyard, but more than anything, my family on Chinese New Year.
Shortly after arriving, my friend who I attended with asked me what surprised me most at the parade. At first, it was the number of people who had showed up for the festivities. The streets were lined with an impressive crowd even before 2 p.m., the time the parade began. We had barely secured a spot where we could watch the parade in viewing distance.
But if my friend were to ask me again now, I was mostly and extremely taken aback by the diversity of the crowd in attendance. Men, women and children from every march of life looked on and cheered as ornately decorated floats and presenters inched past.
I was born in Massachusetts, but my mother and father are both immigrants from Vietnam and China, respectively. While I had the privilege of navigating the intersections of not one, not two, but three diverse cultures as a first generation American, celebrating the start of the Lunar New Year was a strictly confined ceremony that took place after school—largely separated from my life as an American student. There was never really any mention of it in school save for my Mandarin class, where my peers and I hosted a small local celebration with group presentations and express-catered Chinese food like lukewarm lo mein.
Standing still at the parade with my hands in my pockets, it was then and there that I felt my identities—the ones that I had compartmentalized over the years—collide like the crashing cymbals in front of me.
If you have the chance to check it out next year, bundle up and get there early.