Sign up for our newsletter
Nicolas Party's Pastel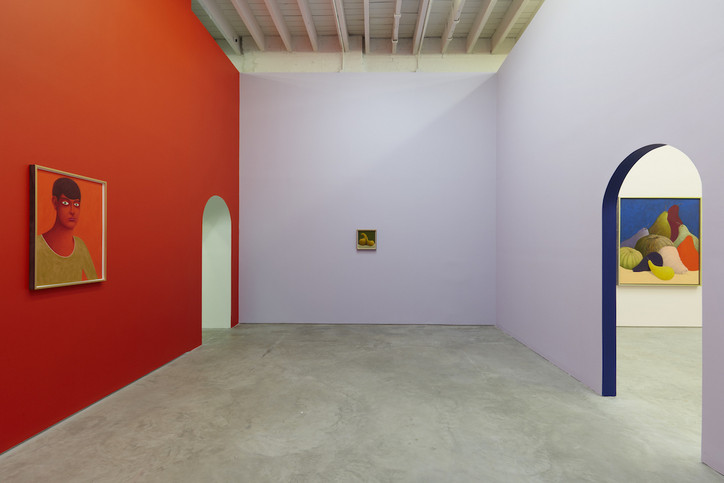 Booth No. R1
Abraham Cruzvillegas' pink and green found objects from his ongoing 'autoconstrucción' project, building on a concept of drawing from the city around where the exhibit is staged (what wonders he finds!); Jimmie Durham's strange and magical industrial-materials-meet-Native American iconography via movable sculpture; and a wonderfully weird darkling muppet-caught-in-a-blender piece by Mark Blower.
And there is, of course, Sarah Lucas's marvelous standout: a dog-like guardian statue, standing at attention or shocked into silence, whose surface is made almost entirely out of cigarettes — is he about to ignite? Please do not smoke the artwork.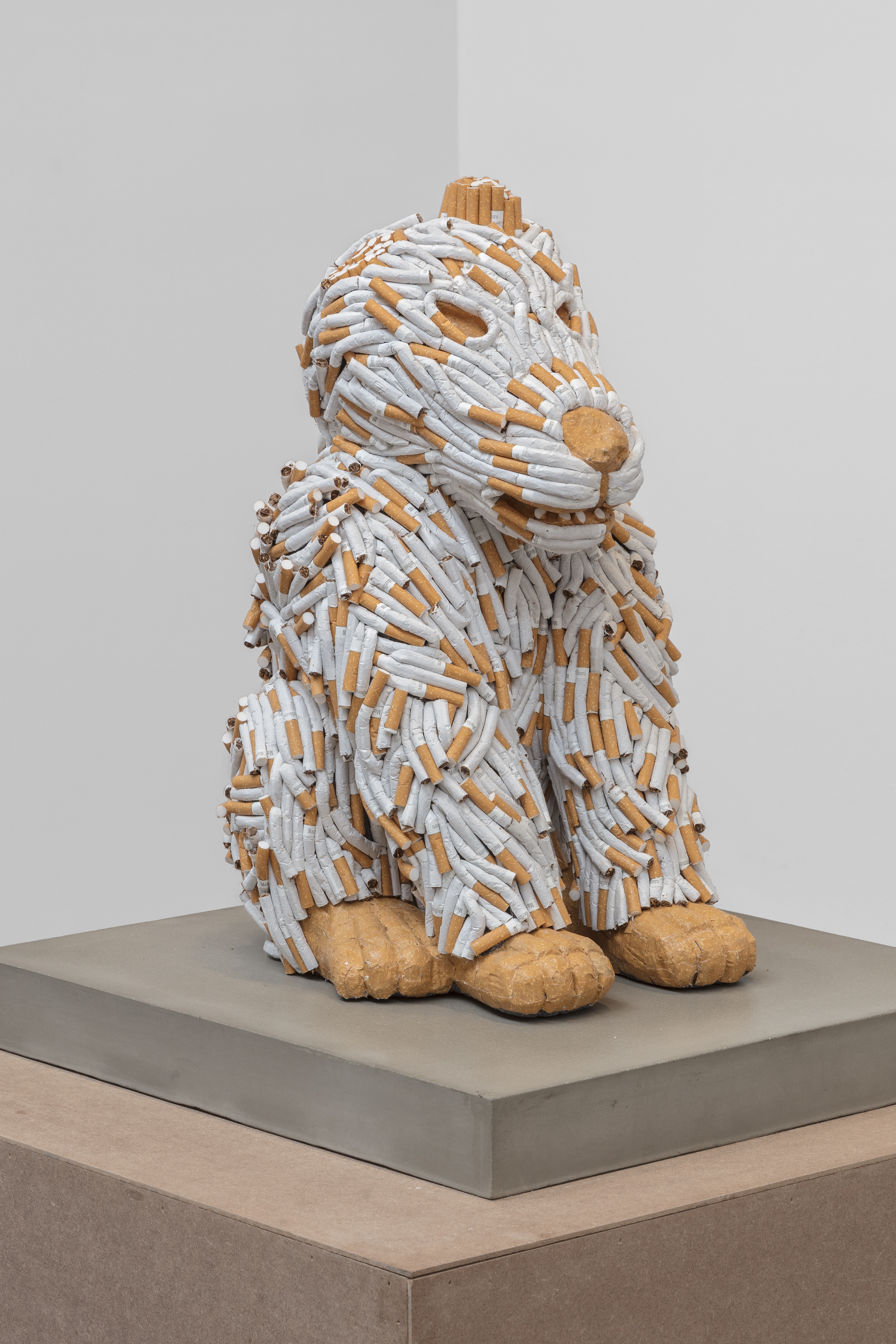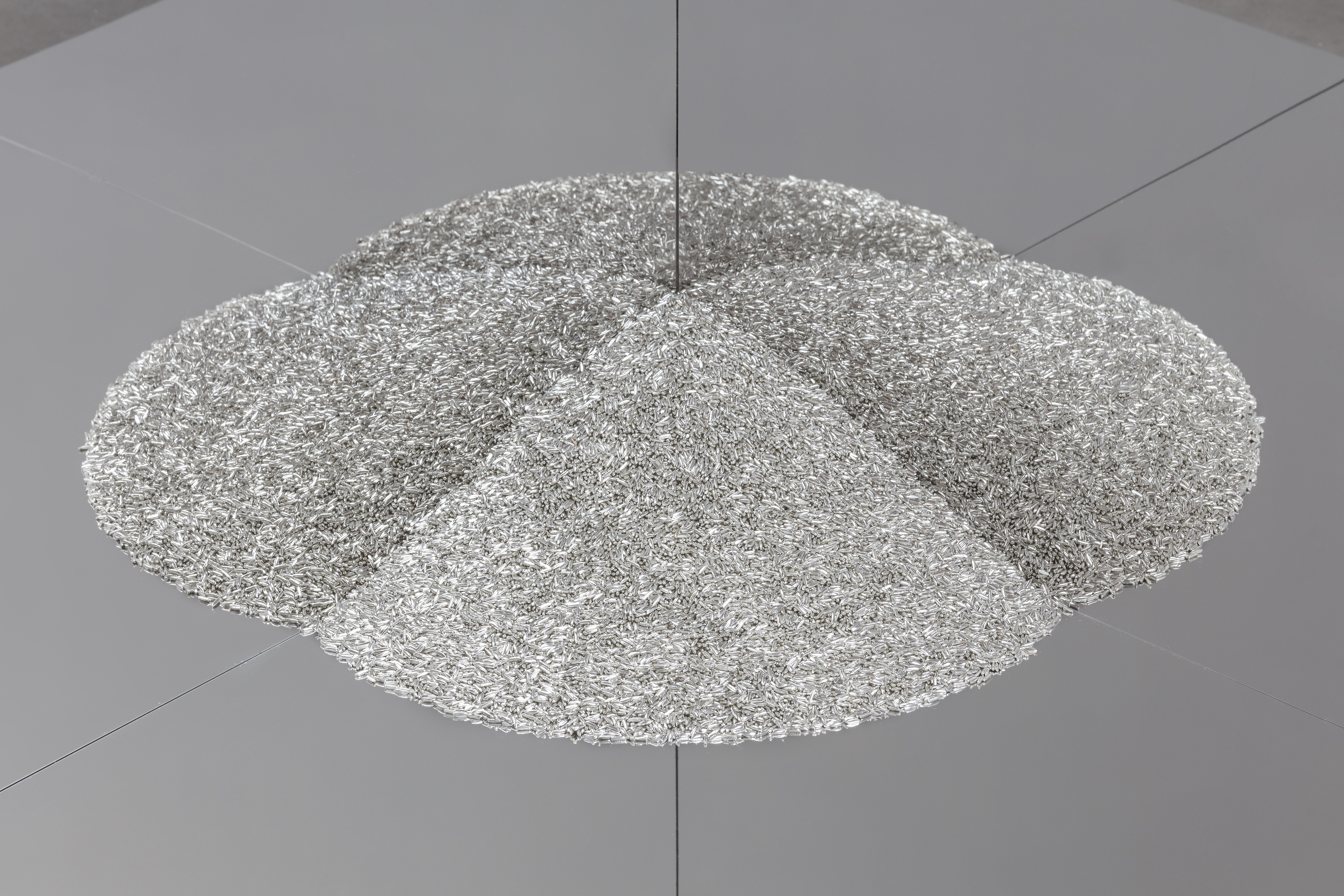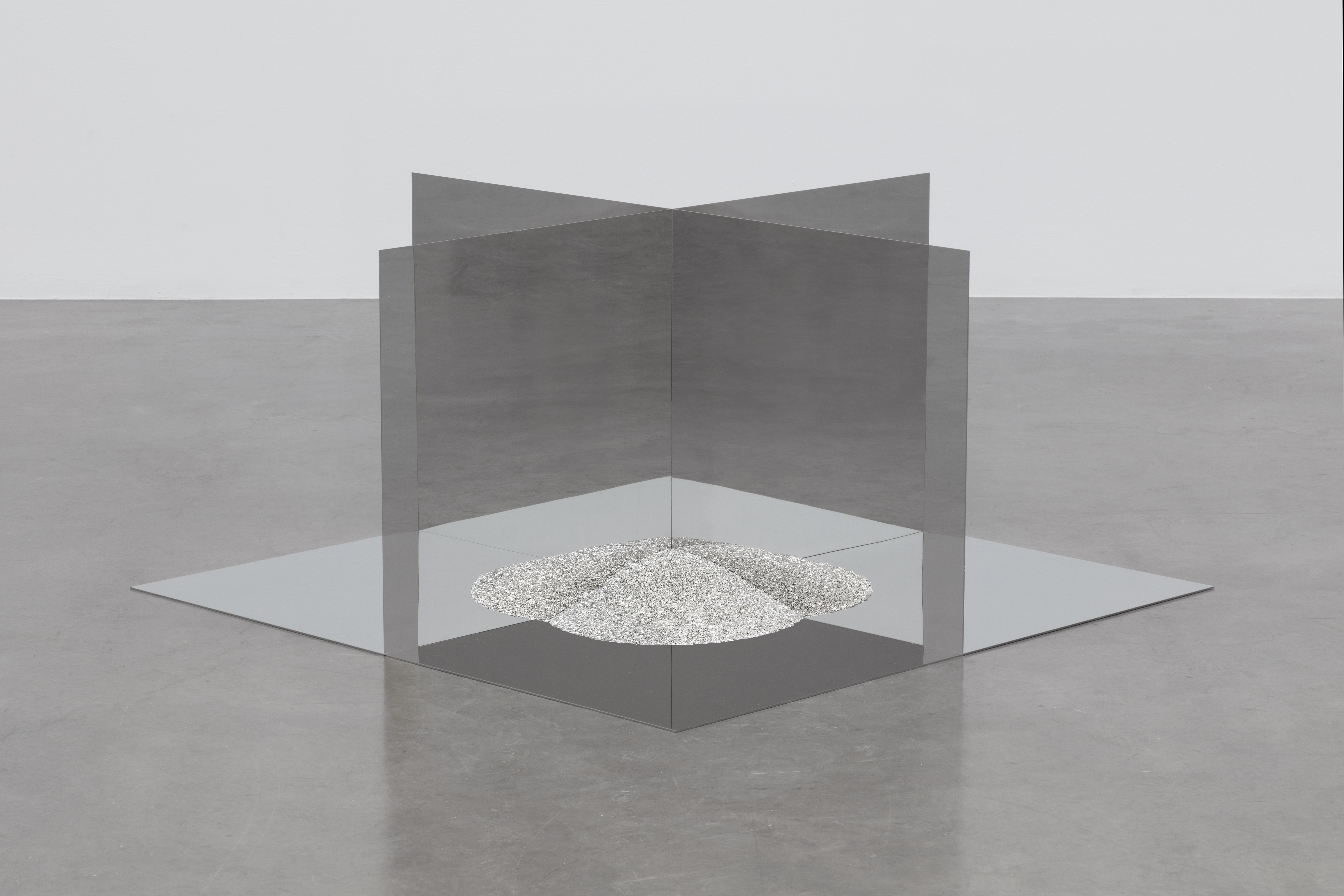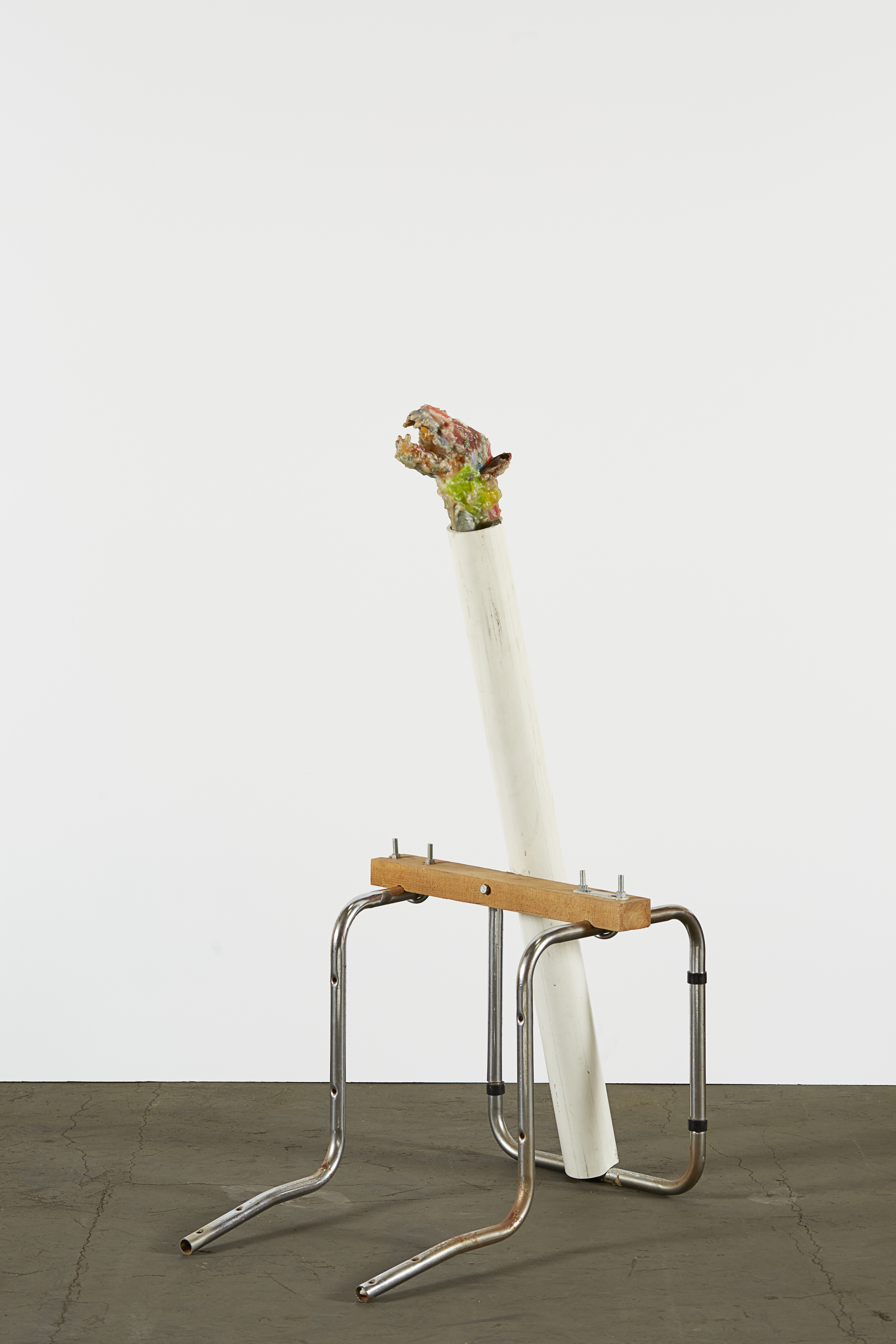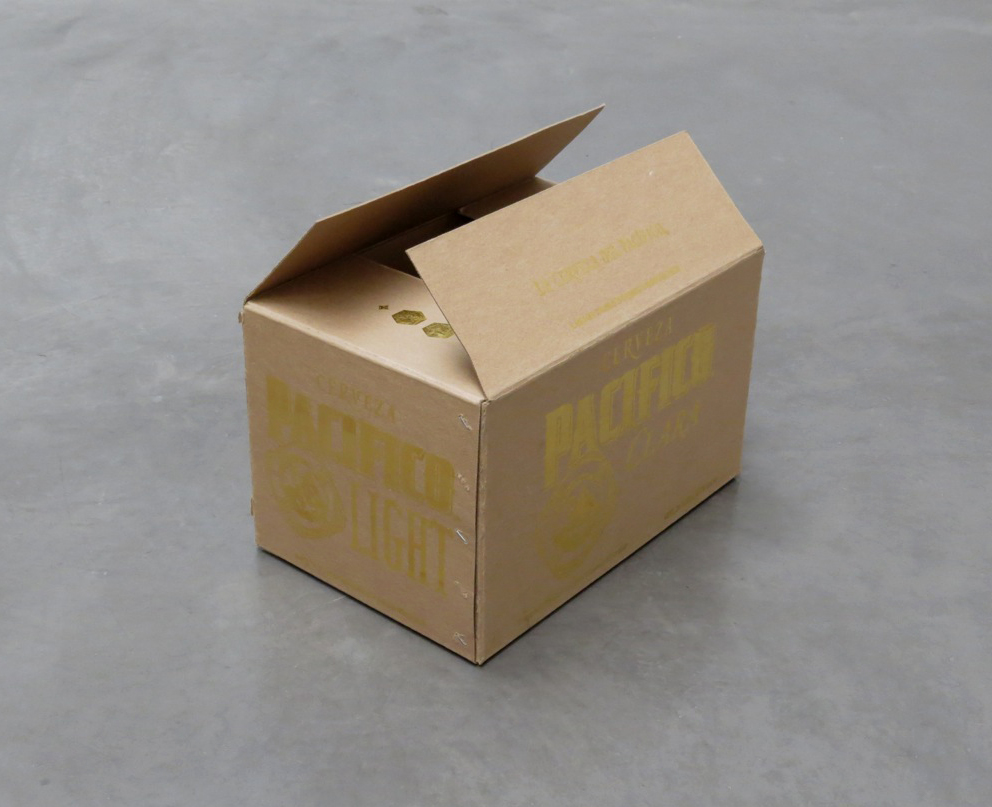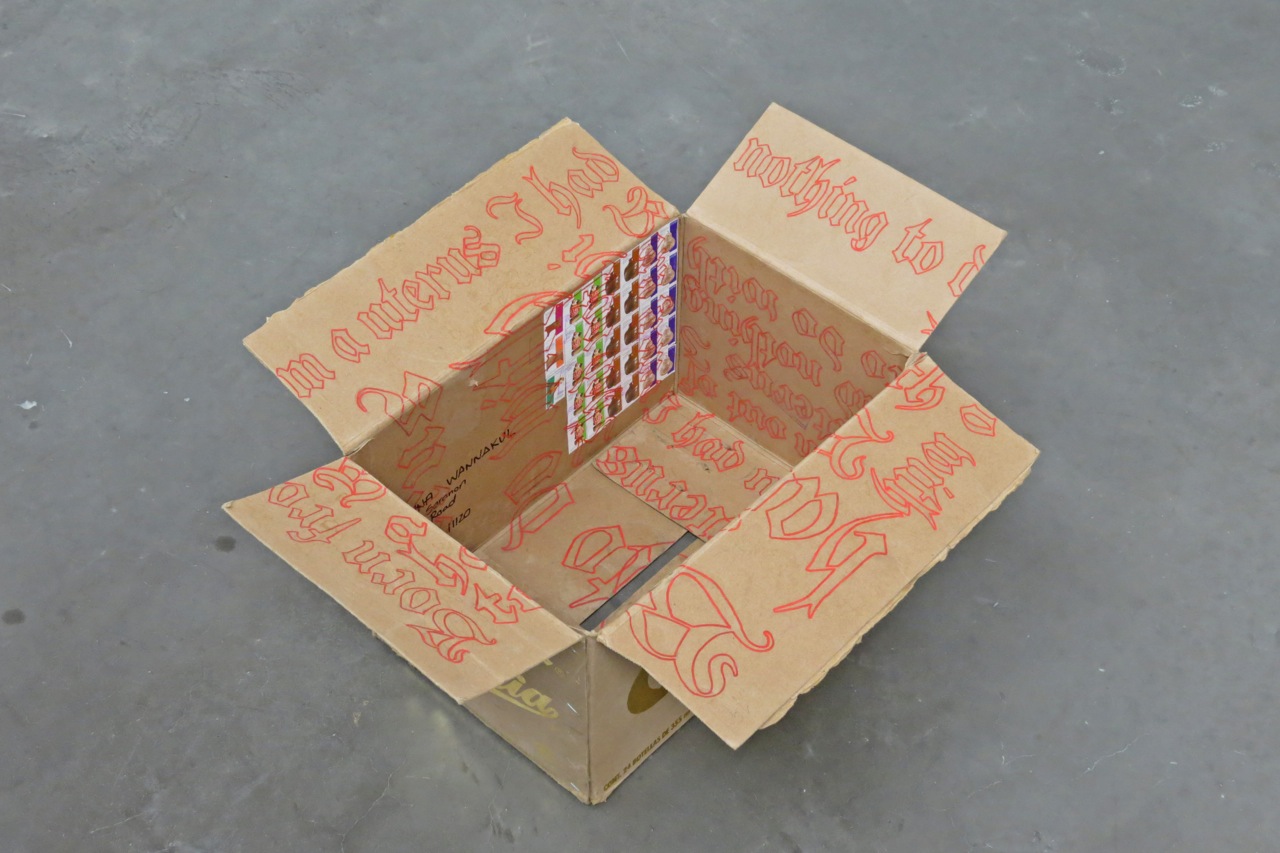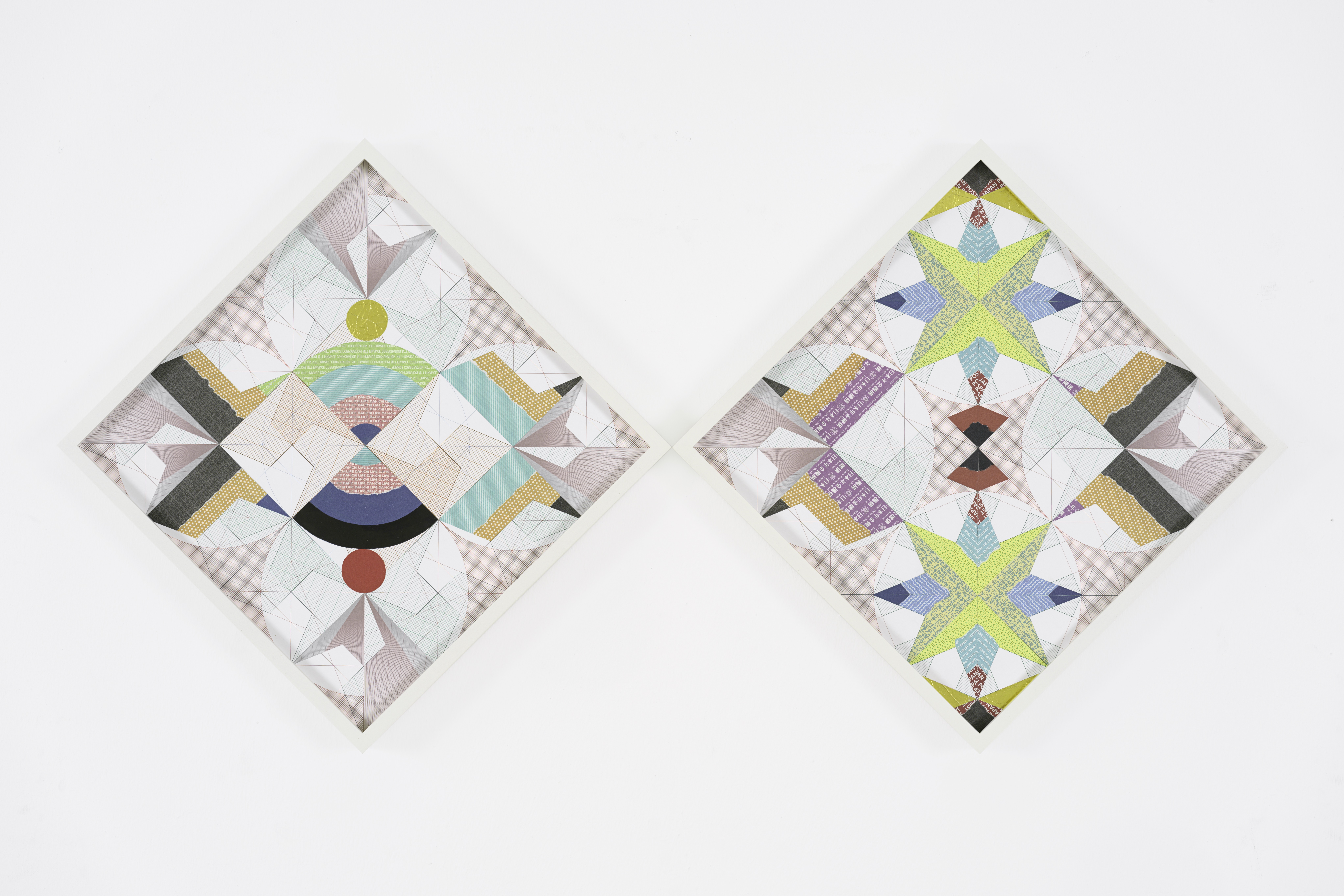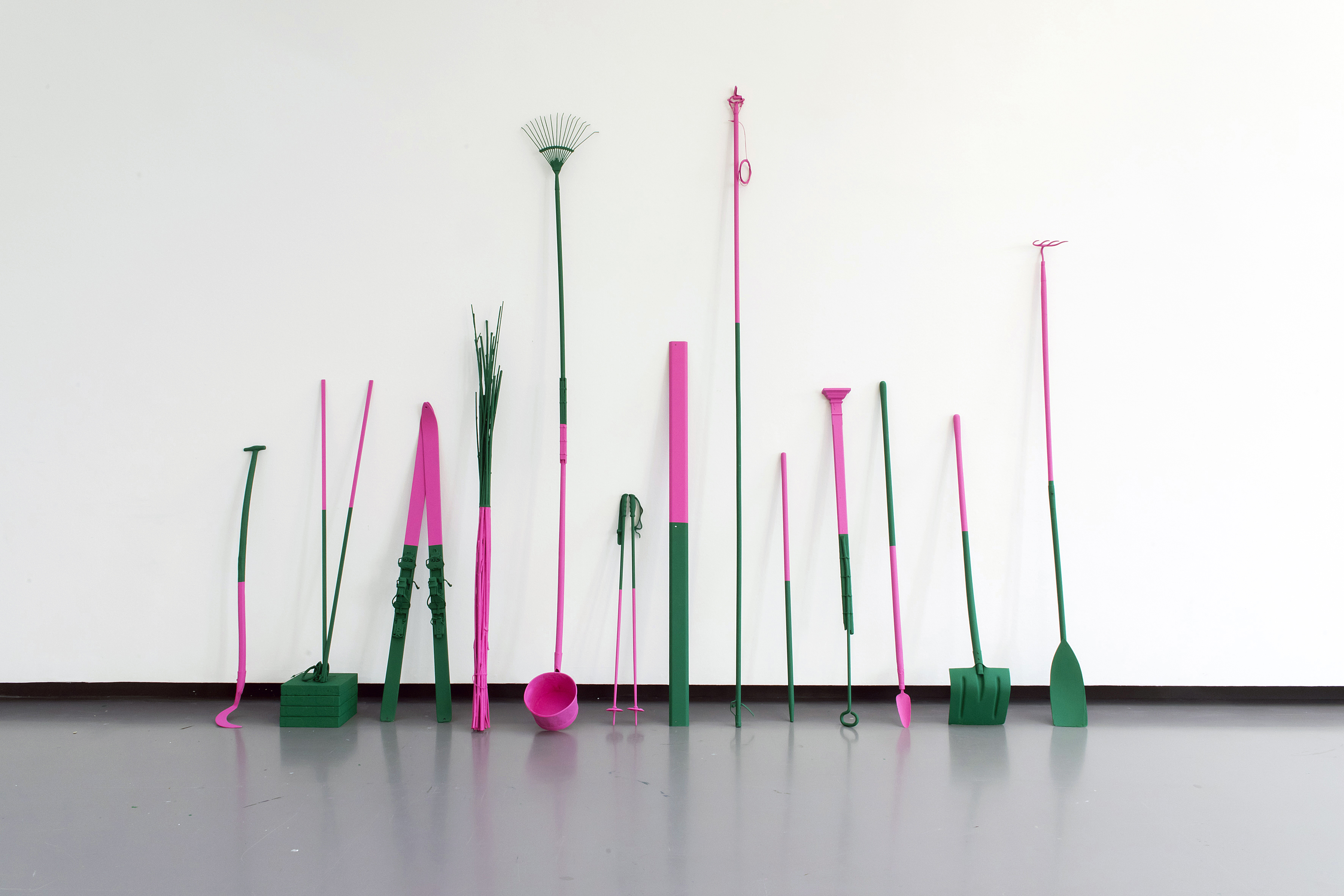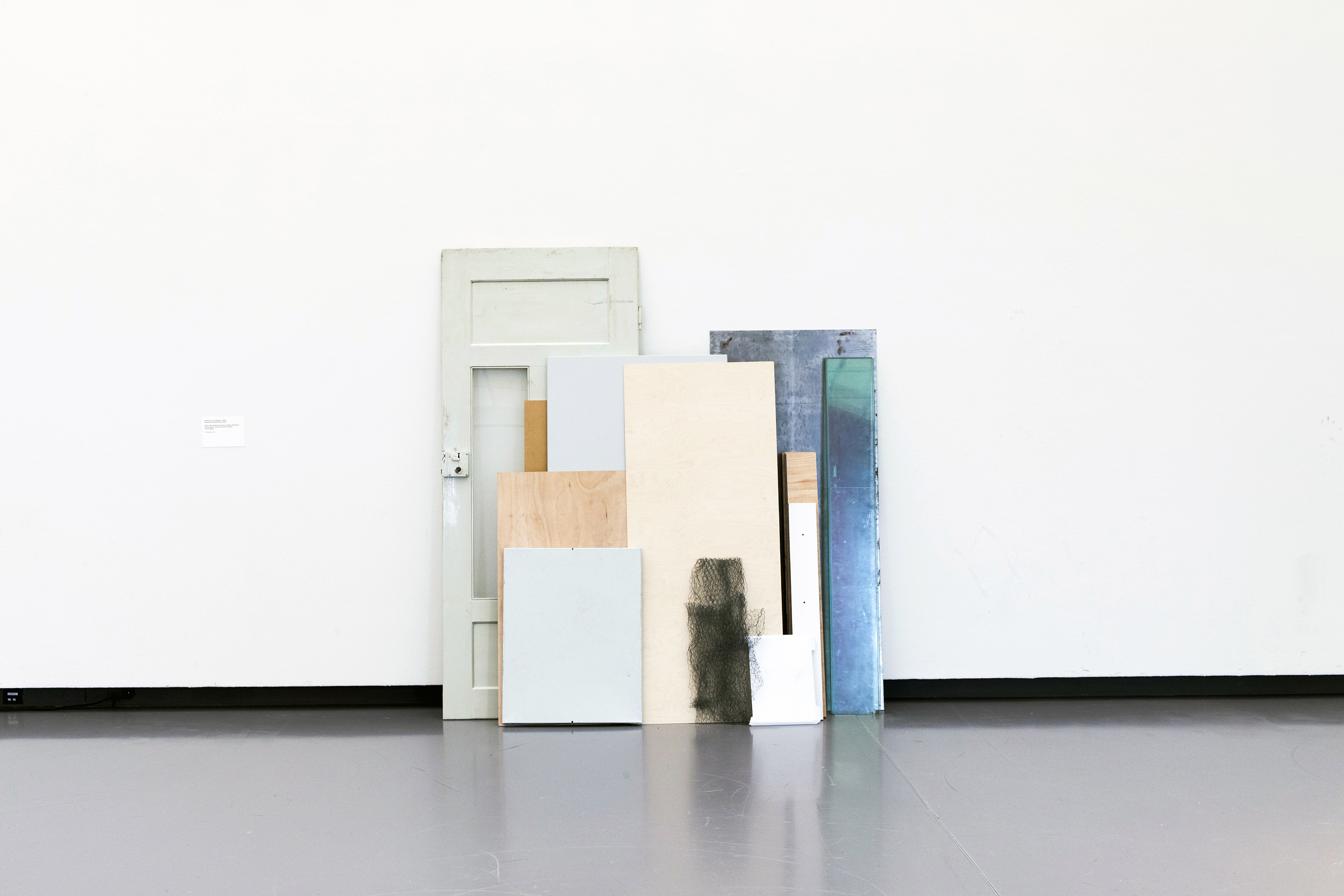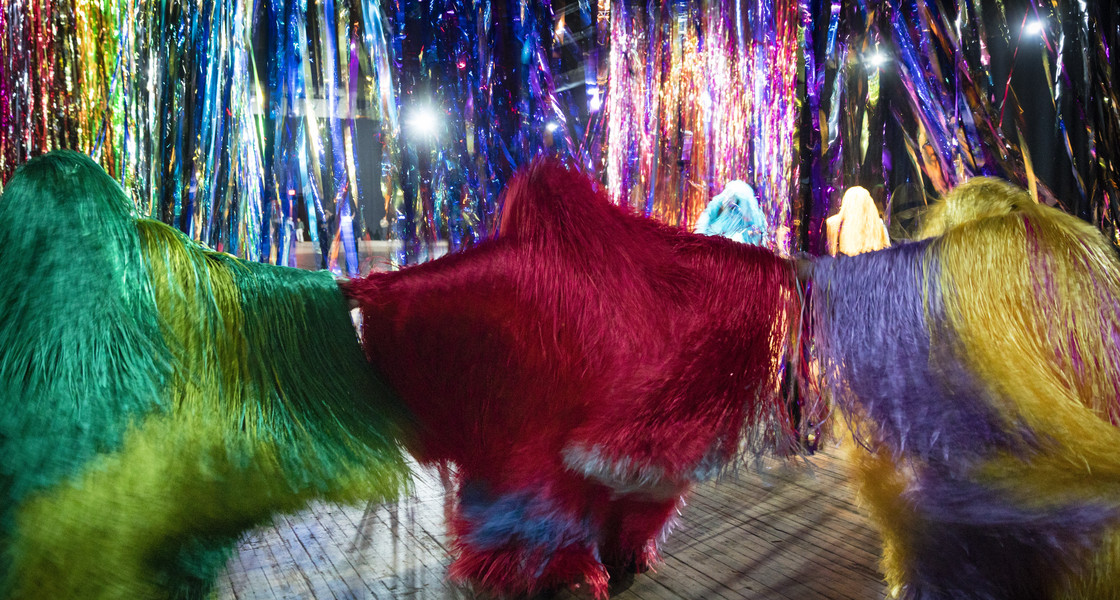 Last Chance to Let Go
A madcap lineup of events include DJs on the weekends from 2-6pm, the activation of Cave's legendary Soundsuits as a ceremonial, participatory dance spectacle, weeknights at 8pm (tickets are $35), and for the tame-at-heart: an installation that does include, fair warning, potential games of Twister with other visitors. It's a jittery, glittery mash-up of sensational proportions with one single goal: to allow you to leave your baggage at the door and be swept away in a dream, to "let go" of the life you led before you met the characters of this fabulous story, and to return anew, a changeling of Nick Cave's creation. One question remains: are you ready for the transformation?
Manuela Soto: Meant to Be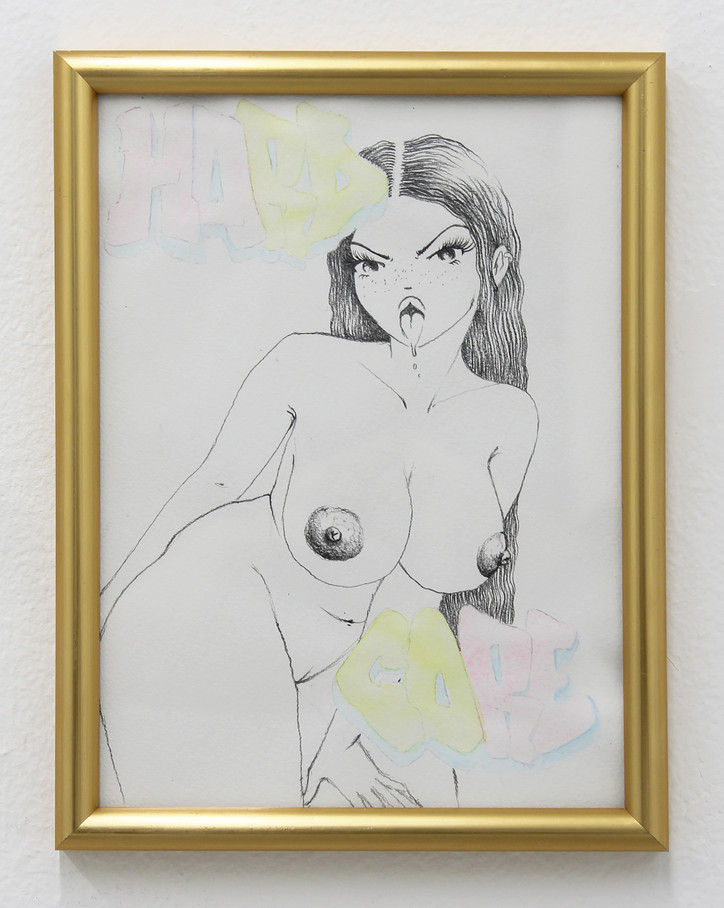 Sensual poses, bare breasts, and seductive grins that imply a level of agency transform instagram-baddie hentai into a feminist icon that represents modern symbols of sexual dominance and self-empowerment— of course fitted for 2018.
Soto's work doesn't just represent one body, like the diversity-conscious online communities they replicate, Soto's tattoo stencils find inspiration across a plethora of cultures and forms, merging into incredibly accurate look-alikes of your favorite instagram girls.
In a world where personal identities are contrived and curated to whatever is the most marketable on social media platforms, Meant to Be proves that the skin is merely a shell etching into whatever the next trend is, hoping to look unique amongst a sea of "empowered" women that are all trying to prove the same thing. Each form is similar in structure, mimicking the very aesthetic that garngers attention. Because, the difference between who you are and who you're meant to be is all a matter of simulation.
There's an irony in the caricatures that challenges the viewer's idea of empowerment and question what is done for aesthetics and what is done for the self that makes Meant to Be worth attending, but we'd understand if you were intrugied by the hentai covered gallery walls alone.
"Meant to Be" is on display at the Lubov NYC until July 8, 2018.