NYC creative and model Meetka Otto on Fashion Week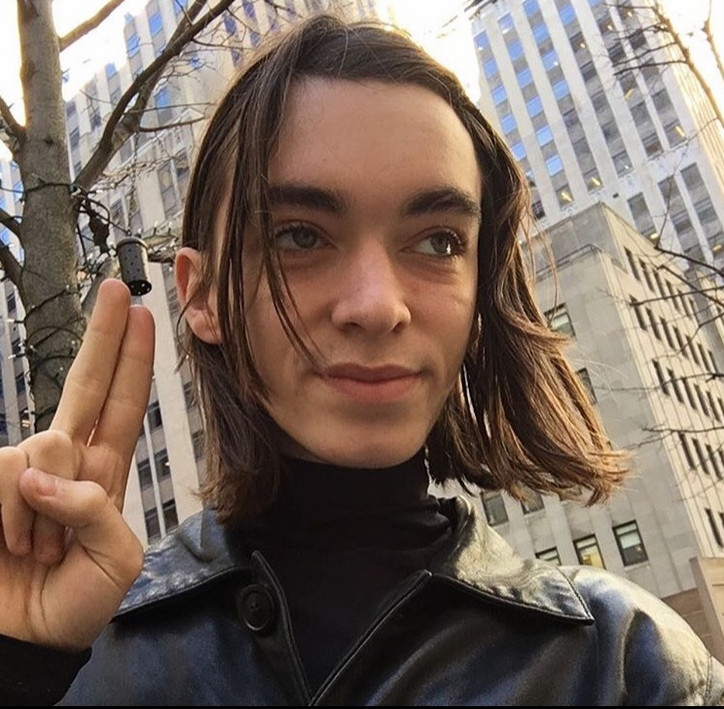 Why did you move to NYC? 
I was going to school in Chicago and came to NYC to visit a few friends during my break. I ended up assisting a stylist and never leaving.
How long have you been modeling? 
Since about a week after I moved to NYC. 
What was your first modeling job? 
Walking for HBA for AW16 in February of 2016.
Which do you prefer, print or runway? 
I like print because you get to spend more time talking to and meeting new people. But I love walking. It's a lot more stimulating—I'd say I feel pretty equal on both.
What are you thinking when you walk down the runway? 
I smile when I'm nervous so I think of the most heinous things. They're probably too horrible to publish.
Do you think "supermodels" still exist? 
Not in the way they used to. I feel like it used to be model turned celeb, and now it's celeb turned model. The supermodels nowadays are pretty tasteless and look like they just got dragged off the stage by security at Coachella three years ago.
Who was your favorite? 
Probably Isabella Rossellini.
What interested you in photography? 
Possibly the idea that you can change the way someone sees themselves via light.
Do you have a favorite photographer? 
It switches daily for me. But if I had to choose... I wouldn't say!
What is your favorite thing to shoot? 
People smiling.
Do you make any other kind of art?
I think modeling can be a really great form of art that's extremely internal and takes a lot of talent. I'm not so good at it because I can get so insecure and nervous, especially if I look up to the photographer!
What are your days like leading up to New York Fashion Week? 
It's usually me perpetually thinking Fashion Week is two weeks away, whether its four months away or it's one day away.
Do you have any beauty secrets? 
I wash my hands with coconut oil and warm water, and then really quickly put cold water on my face and wipe off! Every morning and every night. That's it.
What is the best thing about NYFW parties? 
Open bars.
What's the worst thing about NYFW parties? 
Open bars.
What parties did you go to this time around? 
I went to the Fendi party, a party at Golden Unicorn, Humberto Leon and Ryan McGinley's party at Mission Chinese, a cute little Purple Fashion soiree at Cafe Henrie, and the Bjarne Melgaard opening.
Casting directors just talk about themselves! Me too, though.
What is your party recovery routine? 
Wake up early and pretend I feel fine... and I usually end up feeling great.
Where do you get inspiration?  
Book stores!
Are you constantly shooting?
Nope.
Do you want to be a full-time model? If not what do you aspire to be/do? 
I would be down, but it's not something I long for or would pursue. I would prefer to just be a photographer or director of sorts.
Would you consider making short films? 
Yes!
What are castings like? 
They are really quick and annoying—a lot of people are cringing at castings. I hate that you usually have to go through some sort of hell to get there to either wait for like four hours to have a horrid photo taken of you, or you travel like 40 blocks uptown to be inside for only 30 minutes! And casting directors just talk about themselves! Me too, though.