Pause - Abdulnasser Gharem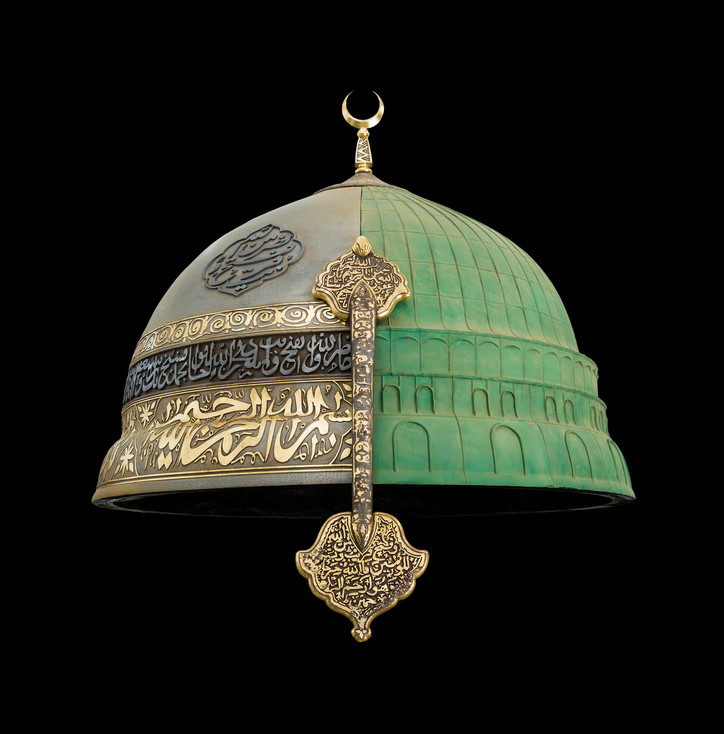 The title references hempisheres of both the Earth and the brain, and according to LACMA, "the comingling of the dome and the helmet in a single sculpture is meant to allude to the dichotomy inherent in most faiths—a message of peace and supplication versus the types of political and sectarian concerns that sometimes lead to violence."
The exhibition's other showstopper is the massive painting "Camouflage," a new work that Gharem built with thousands and thousands of stamps. "Camouflage" depicts a tank tanking aim against the backdrop of an Iranian mosque; like much of the work in the show, it's inherently political. But as Gharem told The Art Newspaper, he's not choosing sides. "Some of the works reflect on what's happening both in Saudi Arabia and in the US,"  he said. "But I am not picking a side, I'm just trying to be a mirror to my society." 
Pause is on view at the Los Angeles County Museum of Art through July 2nd.