Pound the Pavement with P.O.D. Systems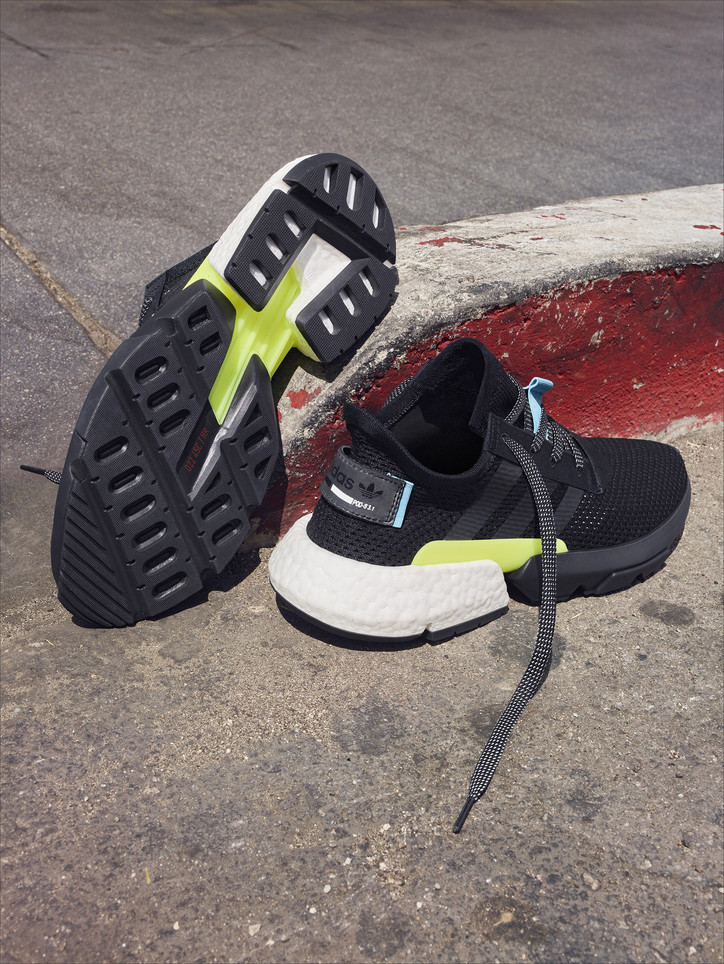 Media attendees invited to the launch met at the adidas Originals flagship in Shoreditch where we heard from Morgan Boeri (Vice President of Footwear) and Remy Eyraud (Design Director, adidas Originals) about the creative approach and design process, both Morgan, and Remy expressing that best part of creating this new innovation of P.O.D. was watching so many different ideas come together into a tangible product reflective of all those ideas.
 In a similar experience to the designers at adidas, the attendees were treated to a makers-lab experience where we were able to select material from an array of adidas shoe components, including the BOOST sole, bridge, and forefoot that make up the P.O.D. System, in order to make our own shoe. During the makerslab, you could really see what Morgan and Remy were speaking to in their presentation about their process in creating the current P.O.D. System. Here we were, a room full of creative individuals with knowledge of what we wanted to see in a shoe, combining that with the proper instruments and a collaborative mindset to create something special. 
Look out for footwear's new-kid-on-the-block in stores and online, starting June 16th.