Premiere: Collapsing Scenery ft. Ninjaman - "Money"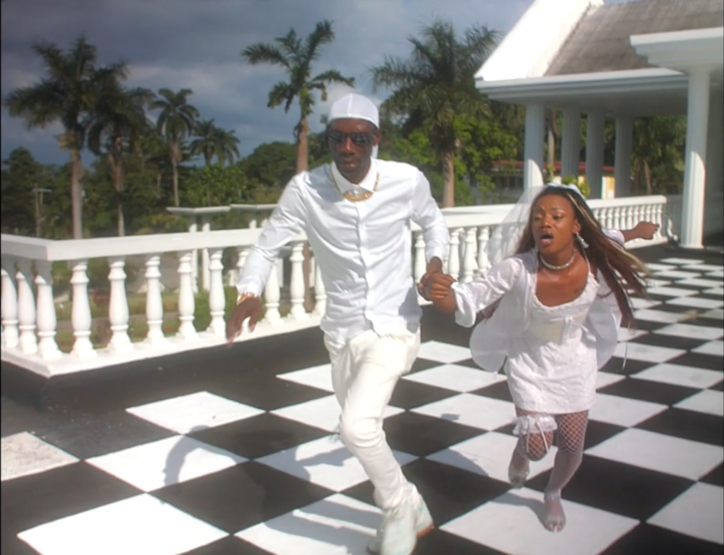 The video and song tackle themes of riches, but moreso than anything else, we get a dizzying experience of one engaged couple's fight-or-flight response to a major threat to their hometown, a concept that the director says came to her pretty whimsically. "I came up with the concept when I was high on anesthesia and codeine coming up from having my appendix removed. Then we shot it exactly as written. That's why it is...the way it is."
It's an exciting take on what Collapsing Scenery members Don DeVore and Reggie Debris, who consistently intermingle between music, art, film and politics, say was already a dream come true. "Ninjaman had some ideas he'd been using in freestyles and spat over our instrumental and just killed it. It still gives me chills just hearing him drop his catchphrases on our record." 
Collapsing Scenery's upcoming full-length LP Stress Positions is definitely something to look forward to. For now, check out the incredible visual for "Money" below, an office exclusive worldwide premiere.