TOILETPAPER in Tokyo.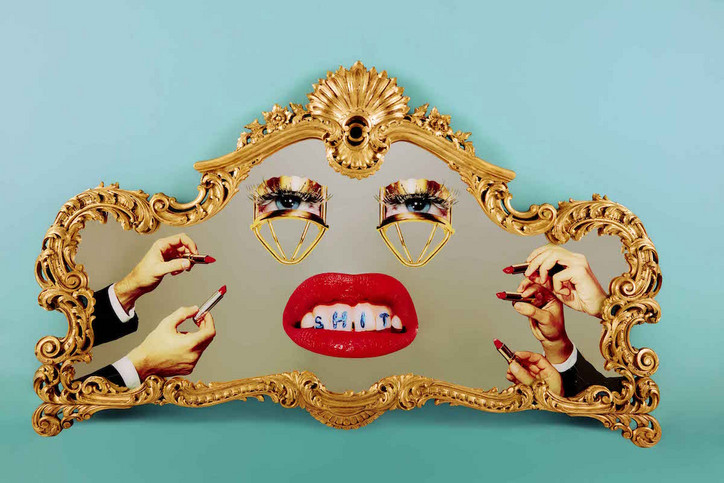 The creative duo Pierpaolo Ferrari and Maurizio Cattelan allow their preposterous, mouth-watering images to leap from the pages of their magazine to the walls of Tokyo's Perrotin Gallery, on view until January 10th. Printed on the surfaces of ornately-framed Baroque mirrors, the pop-sourced images are full of nostalgia and aesthetic friskiness.
What Wonderland would a looking glass like theirs lead to? The mind reels.
"Image recycling is our inspiration. TOILETPAPER is the new frontier of media and creative eco-sustainability. We take all the visual entropy produced in a schizophrenic way and we channel it into a new identity."