The Best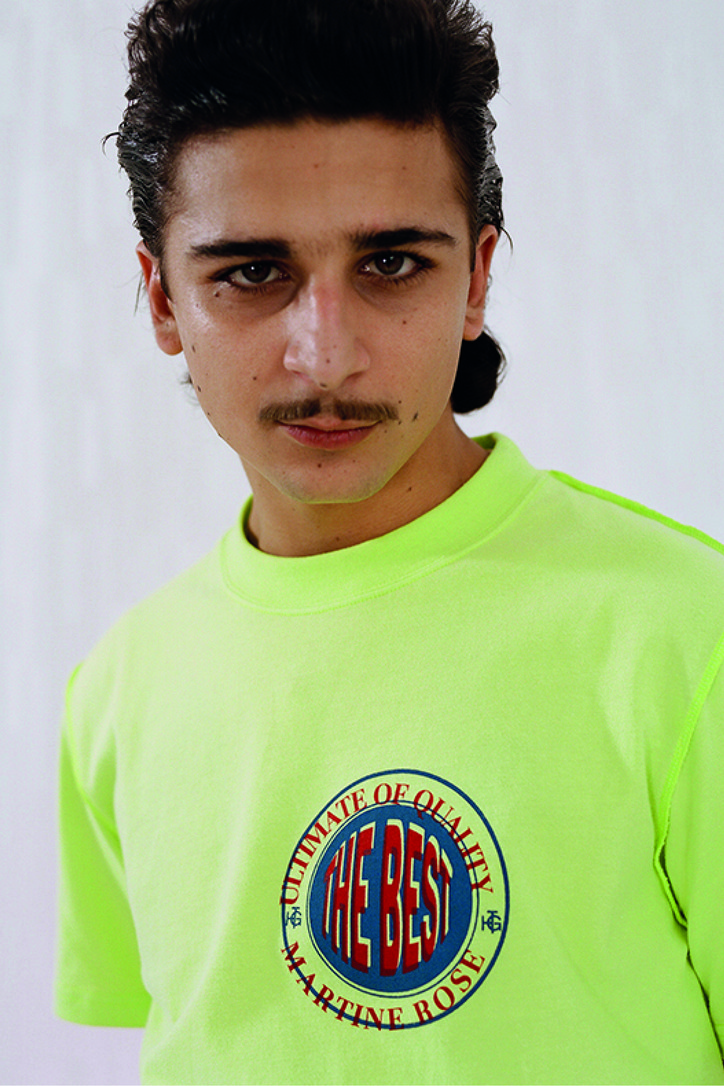 At first glance, the collection feels like standard menswear—t-shirts, jeans, suits and track jackets, with a subtle sports influence and a bit of an '80s edge. But take a closer look and you'll see that the suits have been decontructed, shirts slashed and jeans made high-waisted and cinched. Rose also tapped longtime collaborator Steve Terry to create satin badges and belts throughout the collection, all emblazoned with homoerotic imagery and insinuations from 1950s condom packaging: "As thin as a shadow, as
strong as an ox," and simply, "The best."
Rose also nodded to her own heritage, printing a family recipe for ackee and salt fish on shirts inspired by Jamaican souveneir tea towels, and Jamaica and Bristol prints referencing the HMT Empire Windrush and the city in which she was born.
Like all of her designs, Rose's A/W '19 collection is deeply personal—and in the kind of authentic, individual and wholly uncool way she, herself, always thought was cool.
"I think people are striving for that," she told office. "[...] Maybe it taps into something wider that people are looking for, this 'real man' or this 'real person'—maybe it's this desire to connect with something honest rather than scroll through images. [...] Someone real and honest that doesn't feel cool. Because everyone feels very cool at the moment. Everyone's a fucking influencer. It's quite exhausting."
View some of our favorite moments from the collection, below.
Photos courtesy of Martine Rose.