LVMH Prize Finalist - Anrealage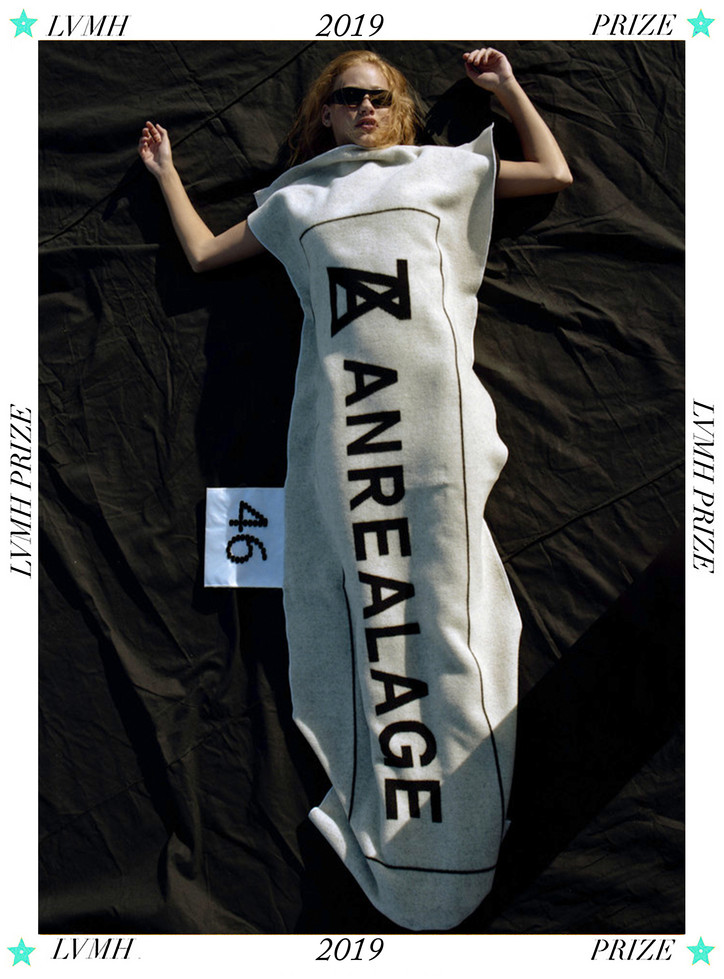 Anrealage lives in a world of its own. The Tokyo-born designer Kunihiko Morinaga creates by mixing the best aspects of fantasy and reality into one while functioning under key elements such as hand-crafted work, conceptual shaping and technology to bring his visions to life.
Self explanatory from the brand's name itself "Anrealage" - meaning real, unreal and age - each look owns an individual silhouette and scheme of limitless whimsy while still remaining entirely functional - and with a list of accomplishments longer than a CVS receipt, we're starting to think that Morinaga is onto something.
Presenting his work at Paris Fashion Week in 2015 (not to mention also curating global exhibitions that made stops in LA, São Paulo and France) the brand has proven to be just as dynamic as it is personalized. Most recently collaborating with Amazon, it's safe to say that nothing is off limits when it comes to the future of Anrealage.
How integral is concept to each one of your designs?
Concept is what we highly put emphasis on. For me, the important thing is not necessarily to aim for something completely new, but to adopt a new concept in designing something that has never been made before, and then physically make it.
In what ways has your brand been inspired by technological advancement?
Nowadays, a lot of technologies are developing and I believe the way of making garments should develop with it. What I want to emphasize is the goal of creating unprecedented garments, rather than the process of using technology. Avoiding the use of conventional tools could become a new standard for creating garments. Technology could carry us to a distant place.
What do you want most from fashion?
I think fashion is the sole remaining tool that can change our daily lives and I want the fashion to be a trigger to change the steady daily life. This is similar to the feeling of relief from daily monotony you experience when something unusual happens in your everyday life.
Where does wearable fashion begin and end?
From fig leaf of Adam and Eve to Apple's iPhone. Anything that can be put on our body has the potential to become wearable fashion.
Who is your dream person you would like to dress?
A creature that is not on this earth. A creature with accurate spheres shape, triangular pyramids shape, or cubes shape.
Top 3 designers (dead or alive)?
Rei Kawakubo, Martin Margiela, and Keisuke Kanda.
What's one convention you hope to challenge with your brand?
A prize combining technology and fashion industries.
Describe your brand as a three-course meal (appetizer, entree and dessert).
The appetizer would be a soup that changes color, the entree would then change the taste and finally, the dessert would change size.
When you aren't designing you are …
I am observing ordinary things fixedly. Specifically, I take a close look at garments. For example, I gaze at a cuff and question to myself if it is actually a piece for a hand. Then I start to imagine the body going through the cuff.
The year is 3005 and someone is curating a retrospective of your brand, what would the title of the exhibition be?
"2020 is 3005: A REAL UN REAL AGE."