Sign up for our newsletter
CASABLANCA Men's S/S '20
Peep the collection below.
Light as a Feather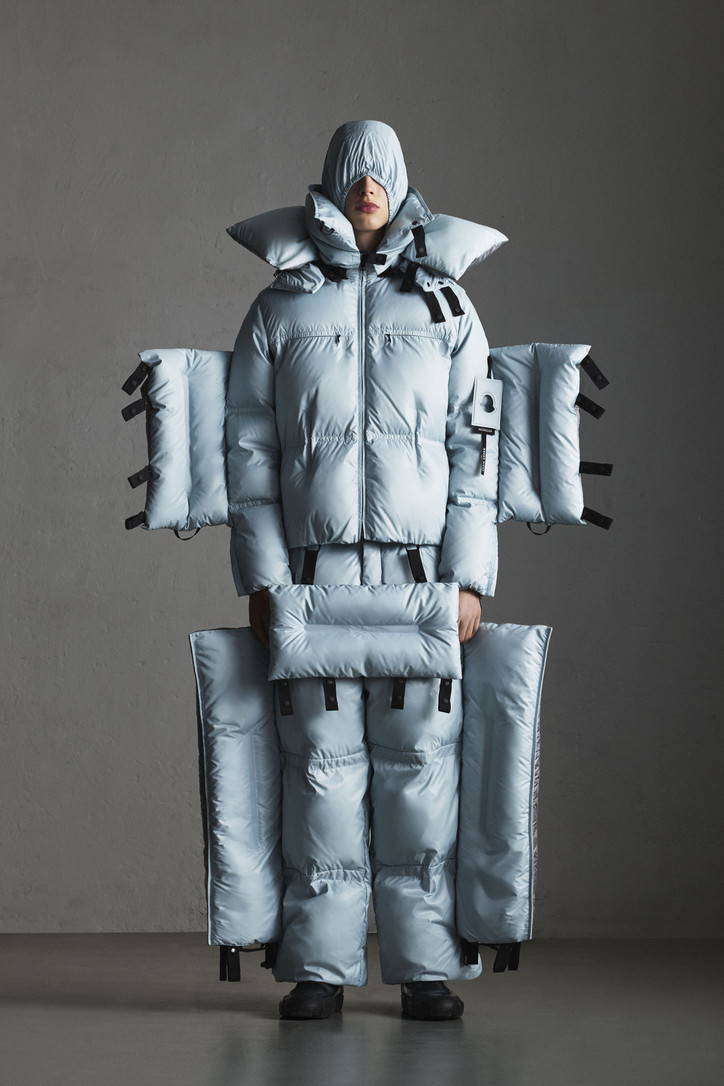 Introducing the beloved brainchild of Craig Green and Moncler to the world, it seems as though there is little that this baby can't do. Designed with a sum of light modules, this Moncler was made so that it can be folded, flattened, packed and then reduced into a small cube. With zip-up jackets that extract air as it's being closed, the limits of fashion has been redefined by Moncler, yet again. Inspired by the concept of down filling, 5-Moncler Craig Green proves that good things really can come in small packages.
5 Moncler Craig Green will be released and available December 3 at Moncler and other select stores
Party Like A Reigning Champ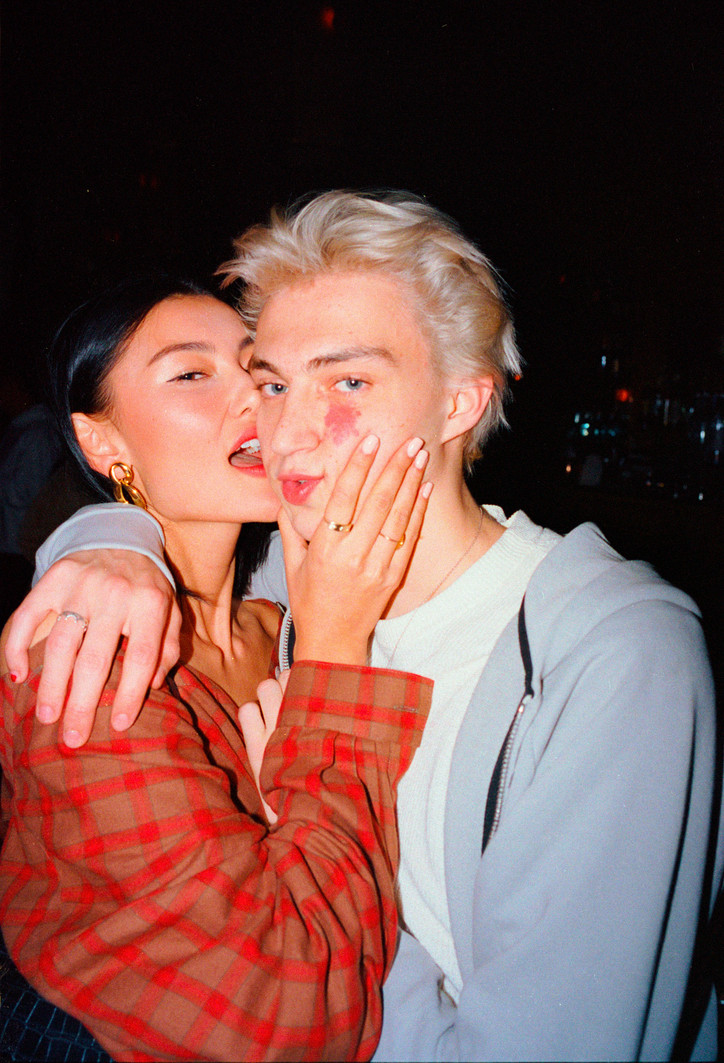 Reigning Champ by Jide Osifeso will be available online for purchase starting Thursday, December 5, 2019. In the mean time, catch a bad case of post-party FOMO down below.
Coolin' in CPH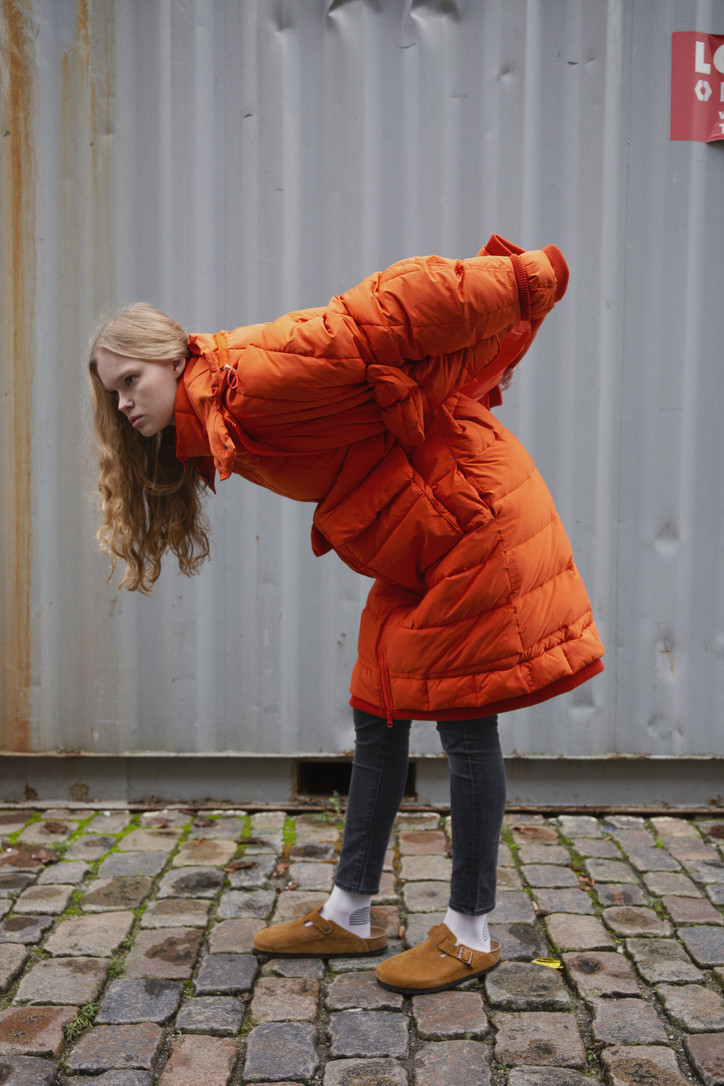 office hung around in Copenhagen to create a fresh new series of looks and faces for you to scroll through. Be warned, the series leaves viewers with more questions than answers. You might be wondering what they're thinking about or where they're headed or what their hobbies are, but the mysteries linger long after the encounter is over. This series, like the finer things in life, requires little explaining. 
Bon appétit. Or dare we say vær så god?
Left - Tobias is wearing sweater by HAN KJØBENHAVN
Right - Louise is wearing her own clothes
Left - Maya is wearing sweater by STINE GOYA, Shorts by SOULLAND and boots by GANNI
Right - Liva is wearing dress by Amanda Bugge 
Left - Mads is wearing his own clothes
Right - Casper is wearing shirt by MARTIN ASBJØRN
Left - Selman is wearing jacket and coat by HENRIK VIBSKOV and shoes by BIRKENSTOCK
Right - Emma is wearing sweater, skirt and boots by GANNI 
Left - Cecilie is wearing sweater by GANNI
Right - Magnus is wearing dress by SOLITUDE STUDIOS
Left - Caroline is wearing t-shirt by HAN KJØBENHAVN, dress stylist's own
Right - Nicolaj is wearing sweater by MARTIN ASBJØRN
Left - Camilla is wearing coat by SAKS POTTS
Right - Louise is wearing her own clothes
Left - Louise is wearing jacket by HUNKØN
Right - Emil is wearing his own clothes
Left - Maya is wearing top by NELLY MARIE
Right - Emma is wearing sweater, skirt and boots by GANNI
Left - Mads is wearing Vest by SOULLAND
Right - Sofie is wearing jacket by MARTIN ASBJØRN, top by ROTATE, and pants by SUNFLOWER
Left - Casper is wearing shirt by MARTIN ASBJØRN, pants by SUNFLOWER 
Right - Birita is wearing top by LOUISE LYNGH BJERREGAARD,  t-shirt by TONSURE, pants are stylist's own
Left - Sofie is wearing top by ROTATE
Right - Emil is wearing all clothes by SOLITUDE STUDIOS, Dudu is wearing dress by LOUISE LYNGH BJERREGAARD and jacket by MARTIN ASBJØRN
Left - Cecilie is wearing sweater by GANNI, pants by HAN KJØBENHAVN
Right - Johanne is wearing coat by HAN  KJØBENHAVN
Left - Magnus is wearing dress by SOLITUDE STUDIOS
Right - Liva is wearing dress by AMANDA BUGGE, pants by HAN KJØBENHAVN shoes are stylist's
Left - Magnus is wearing his own clothes, Konrad is wearing coat by MARTIN ASBJØRN, Cecilie is wearing sweater by GANNI and pants by HAN KJØBENHAVN
Right - Emil is wearing SOLITUDE STUDIOS, Dudu is wearing dress by LOUISE LYNGH BJERREGAARD and jacket by MARTIN ASBJØRN
Left - Camilla is wearing coat by  SAKS POTTS
Right - Chili is wearing sweater by MADS BIRKELY pants by HAN KJØBENHAVN, boots by STINE GOYA