CENSORSHIP with Virgen María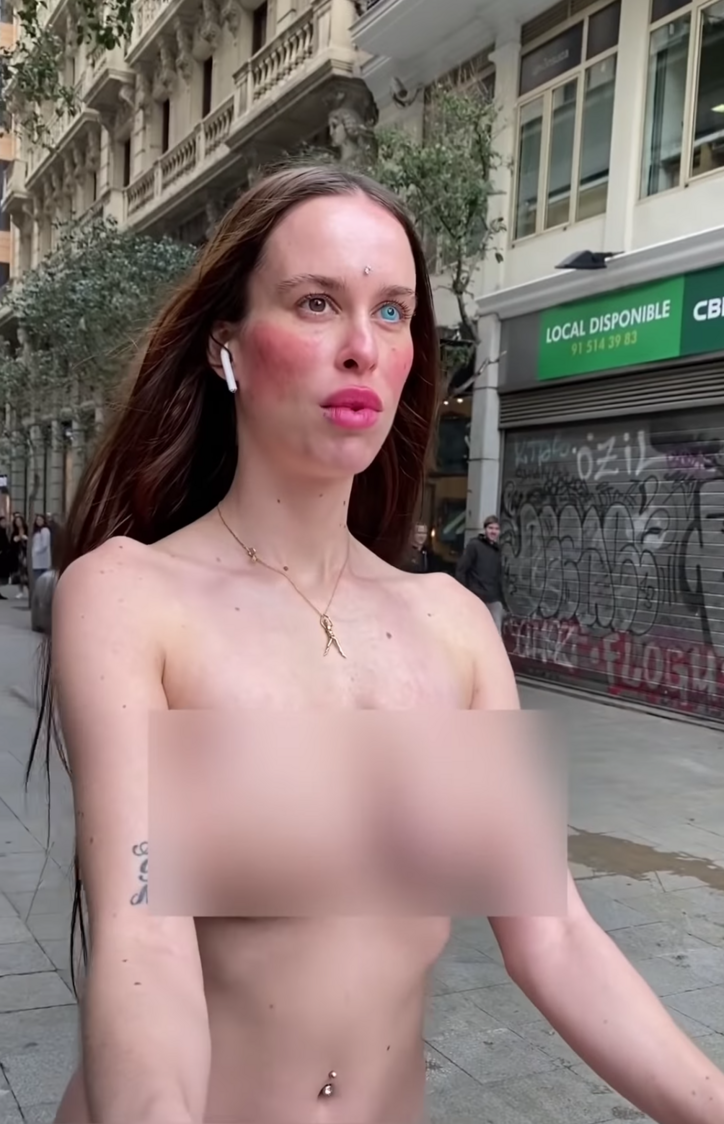 The video, filmed on iPhone by fellow Spanish visual artist Filip Custic, starts out with a WhatsApp exchange between Maria and Daniela. In response to Daniela's "How are you?" Maria responds, "CORONA VIRUS," and then proceeds to leave the house fully nude and gallavant around a busy plaza.
On the relationship, if there is any at all, between censorship and Coronavirus? "It's funny because now no one can go on the street here in Spain and in other countries," María says. "And I'm on the street plus I'm naked. I wanted to have the experience of being naked for a long time on the street to see the reactions of people when they see someone go out how we all came into the world." 
It's definitely brave and makes for some pretty memeable content. Watch below.