Sign up for our newsletter
Fine Art Through the iPhone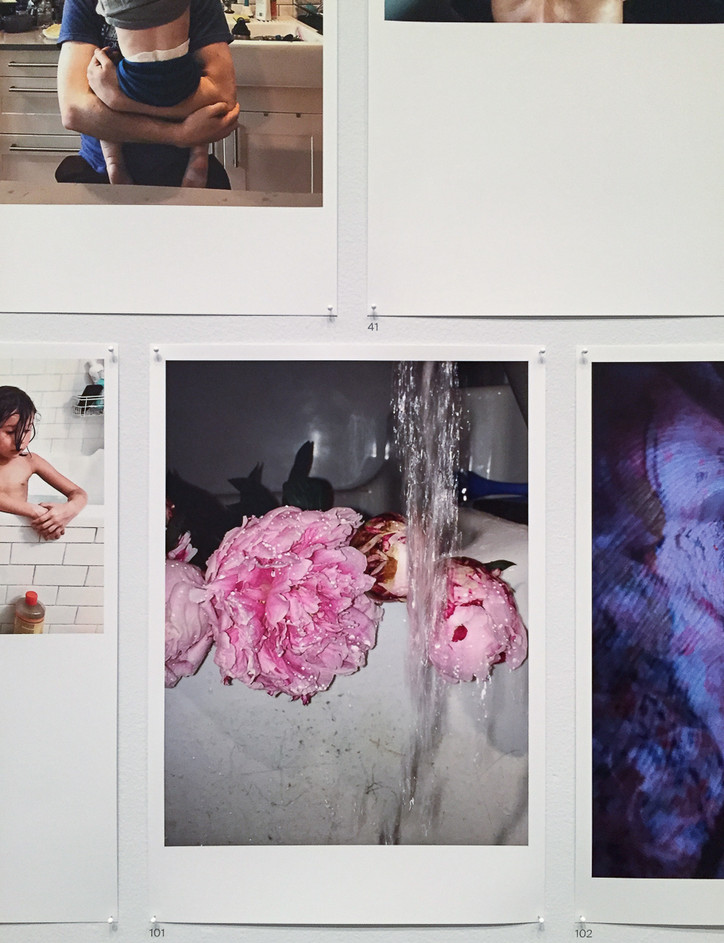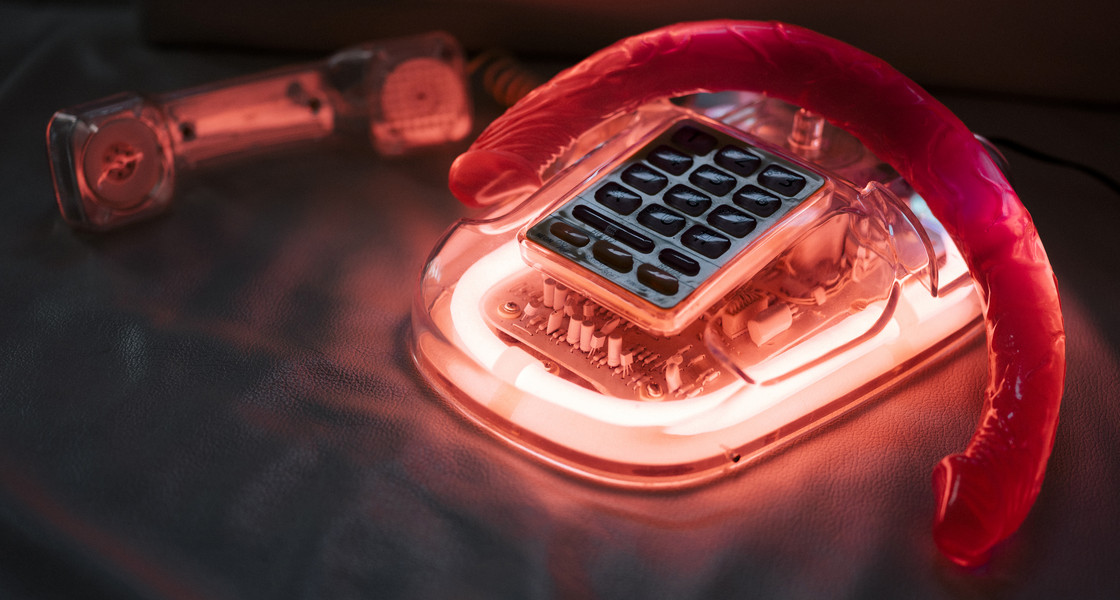 It's On
"We talk so much about sex in our culture, but not about masturbation," says Margulies about the inspiration behind the project. "We wanted to make sure to show these products in everyday situations -- like someone could have actually been using them -- and in a way that didn't sensationalize these fetishes."
"It wasn't about judgement at all," adds Gebhart de Koekkoek.
To capture the toys in their most organic form, the duo focused on shooting them in a "documentary style. "We actually ended up caring for the toys deeply," says Margulies. And the whole process became far more about destigmatizing masturbation and encouraging self-love.
To celebrate the release of the issue -- and the relaxing of social distancing laws in Berlin -- the duo have teamed up with TRIBES. gallery in Berlin. On June 3, Gebhart de Koekkoek and Margulies will be showcasing works from "Is This Thing On?" and selling select copies of the magazine. Additionally, the duo will be sharing an installation that features the IRL toys, so guests can see, feel and touch the toys and the texture.
Sadly, though, you won't be able to take any of them home.
Is This Thing On? opens at TRIBES. in Berlin on June 3, 2020.
Preview the office Issue 12 story above and buy your copy here.
Falling In Love In Pictures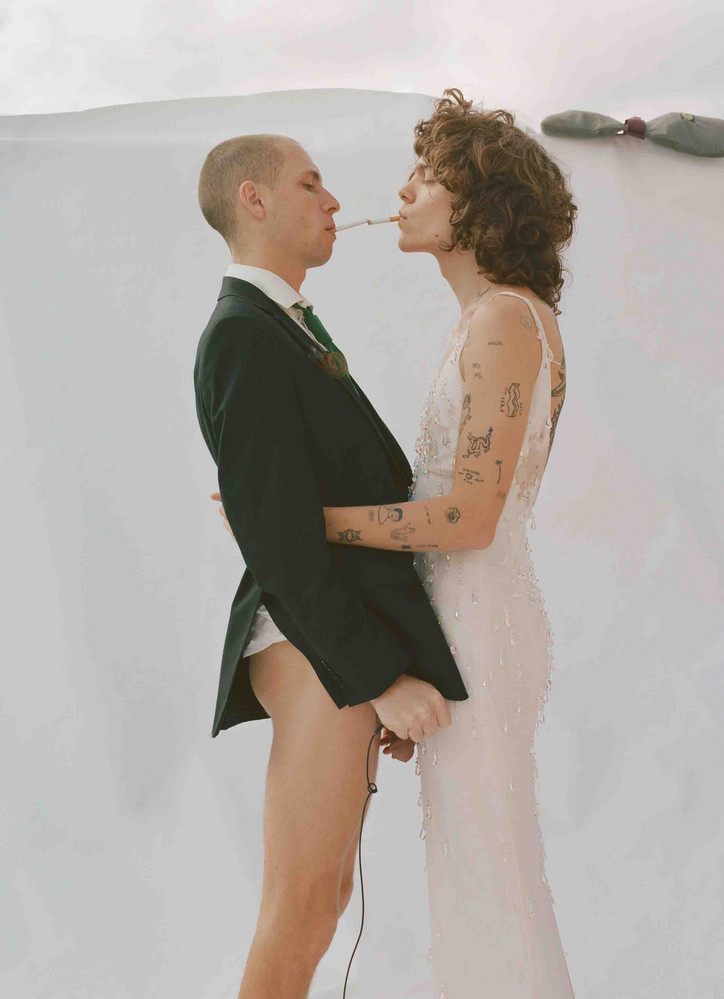 The book is available for purchase here for $45, so grab a copy before it's too late. 
Can you tell us in your own words what the book is about to you?
The book is images of our life together. It's about love for another person on a romantic level and how that looks to each of us.
How did you decide to start creating "falling in love"? Was there a moment?
After an argument we had. We both decided that we needed to create something together and put it out into the world.
What do you want to elicit amongst your viewers?
I hope they find some of the images funny and realise they have a humor to them.
How long did it take for you to capture all the photos in the book?
They were captured during our first six months of meeting.
Did you take all of these photos intending for them to be in the book? Or did you decide after the fact to include them?
They were just captured, and we decided afterwards to put them together. There were a lot of photos, and we had a lot of editing down to do. A few of the images were set up self-portraits that we planned out for fun such as the wedding day cover photo. 
What was a challenge that you didn't expect to encounter while creating this book?
Self-publishing is a lot of work! One of the original printers we were going to work with in Spain decided they wouldn't print it because of the graphic content, so we had to find another printer.
Were either of you at all nervous to publish the book as it is such an intimate look into your lives?
There wasn't any anxiety surrounding it. We were both excited to get it out and share the images. Sure, some images are more "explicit" in the book than others, but I don't see any shame around it or feel the need to keep images like that private. We are both photographers. We love to show people the photos we make. It was refreshing to put something out completely non-clouty or fashion-related and just simple.
Give Me Some Moments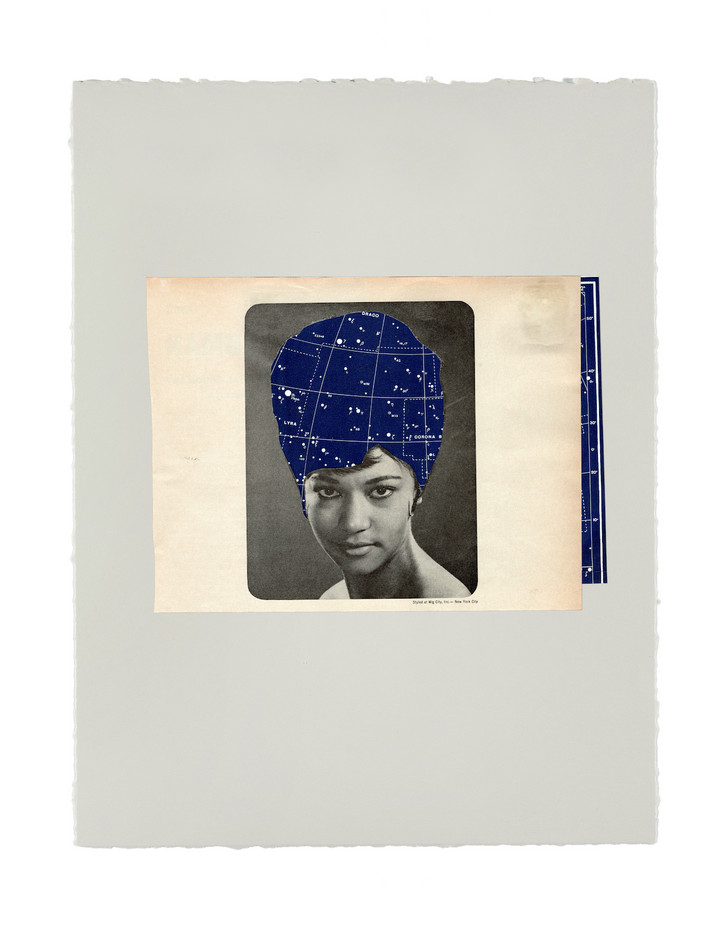 Lorna Simpson, Lyra night sky styled in NYC, 2020, Collage on paper 45.6 x 34.8 cm / 17 15/16 x 13 11/16 in
These themes are a guiding force in Simpson's new virtual exhibition with Hauser and Wirth titled Give Me Some Moments, which opened on the 2nd of May—following her critically-acclaimed exhibition Darkening with the gallery last year. In this collection of collages, her subjects—predominantly African American women from vintage issues of Ebony and Jet magazines—are spliced with architectural elements, environmental imagery and animals, imparting black and white magazine portraiture with new, vivid narratives. These portraits are deconstructed, reconstructed and transformed to tell stories that are central to contemporary African American culture. The stories of silenced women come to life. 
"The notion of fragmentation, especially of the body, is prevalent in our culture, and it's reflected in my works," says Simpson. "We're fragmented not only in terms of how society regulates our bodies, but in the way we think about ourselves."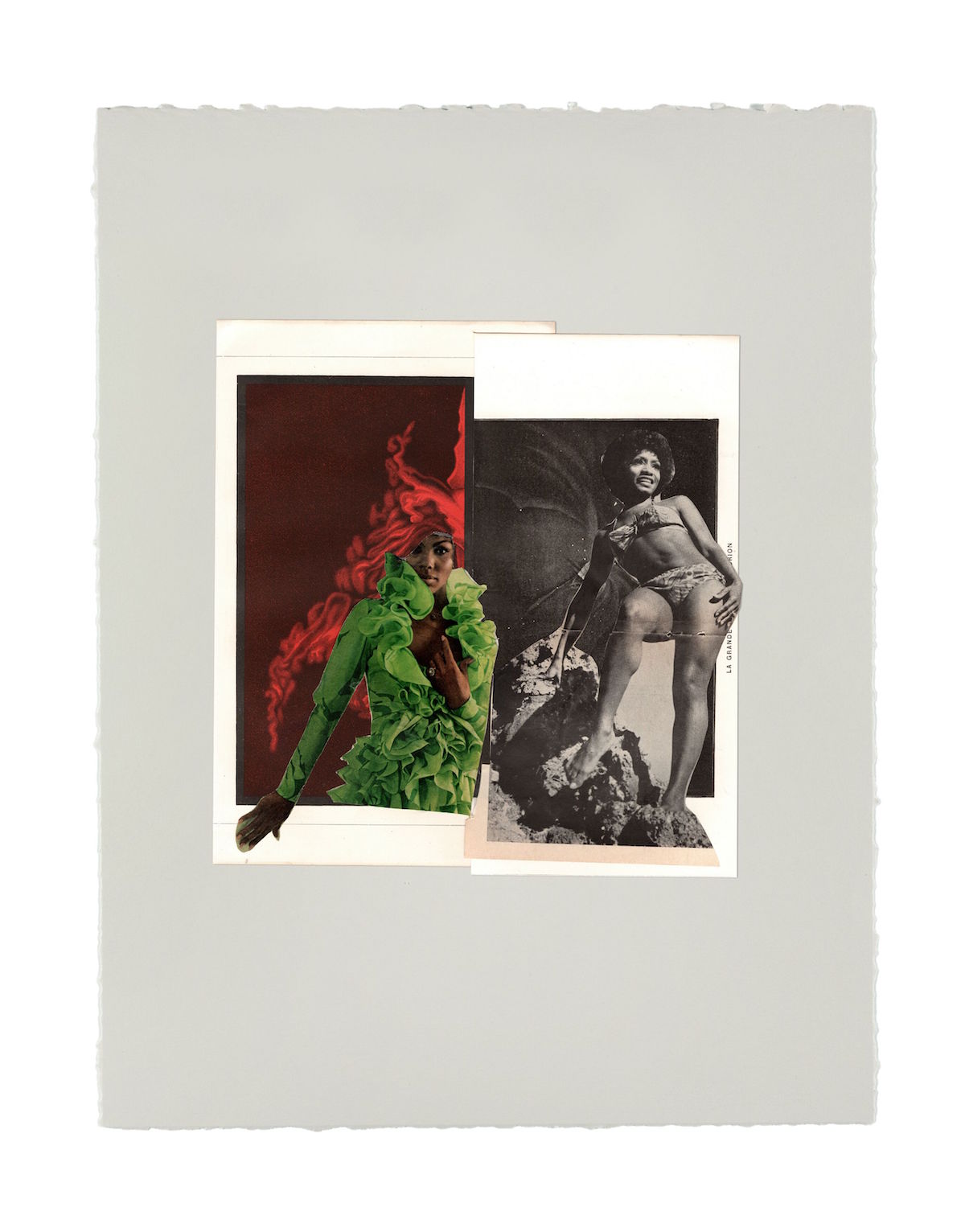 This fragmentation is brought to the fore in Give Me Some Moments, as extreme cropping and close-ups exemplify a surrealism through layers of abstraction and figuration. Parts of the body are both focused on and removed. In 'Flames', black hair becomes a powerful scene; a fire-ravaged home. The cultural significance and nuanced symbolism of African American hair has appeared in Simpson's previous works—often as representations of meditative beauty—but here becomes something much more visceral. 
She has also created three works for the exhibition while under quarantine titled 'Solar Glare,' 'Walk with Me' and 'Lyra Night Sky Styled in NYC,' the latter again depicting a transformation of black hair. This time, it becomes a blueprint of the constellations of the night sky, and fittingly, Corona Borealis is the most apparent. Perhaps a message of unity, as we stare up at the same sky at a time of isolation.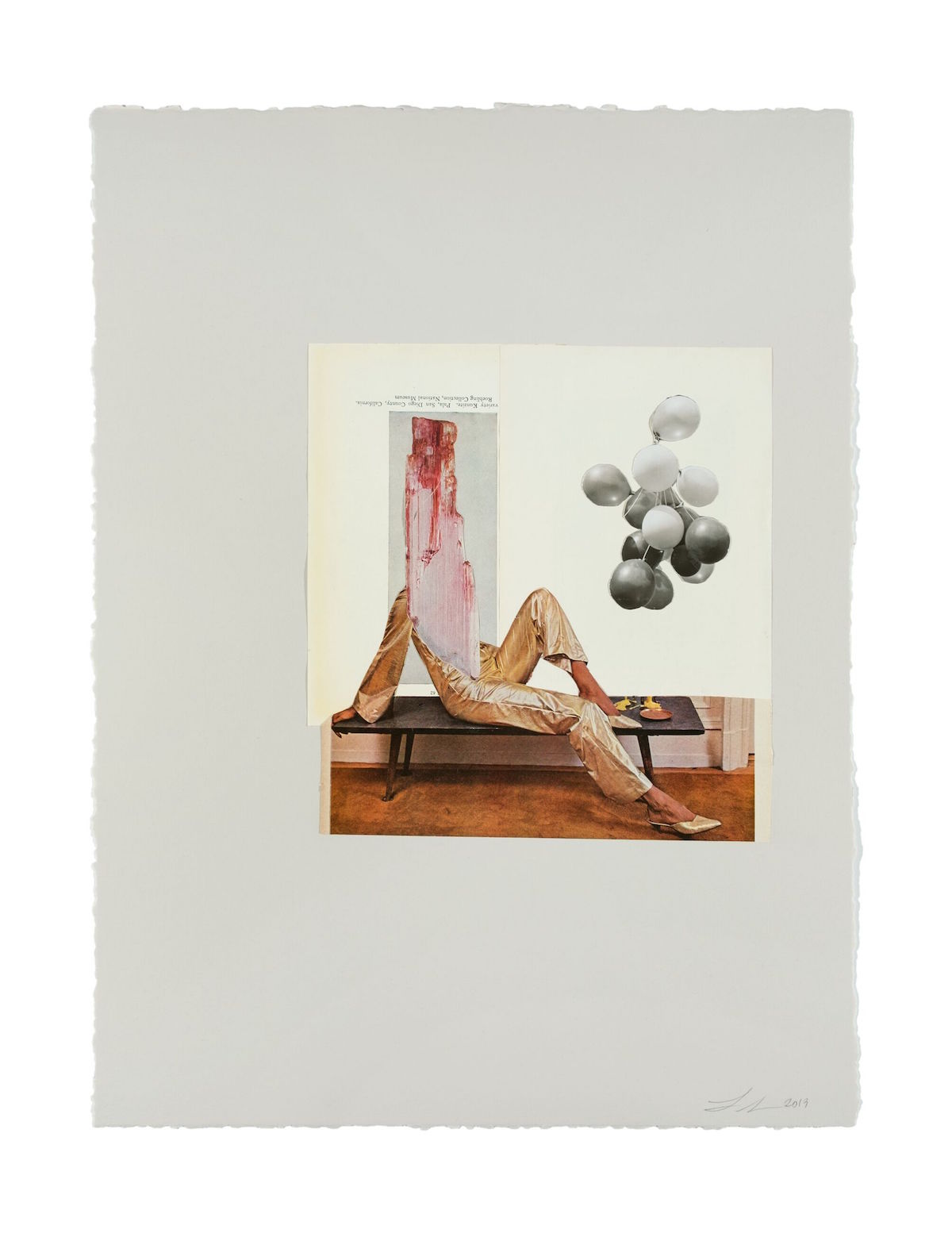 There is a provocative ambiguity to Simpson's works, pointing the viewer to a narrative, while also allowing them to impart their own experiences. As the spirits of her subjects are cast across each arresting work, we are asked to probe our perceptions, questioning our notions of race and identity through our own imaginations. 
Give Me Some Moments is part of Hauser and Wirth's innovative virtual exhibition calendar. 10% of gross profits from the sales of all works in their online exhibitions will be donated to the COVID-19 Solidarity Response Fund for the World Health Organisation. 


See the exhibition now on the Hauser and Wirth website.