On Frankie's Face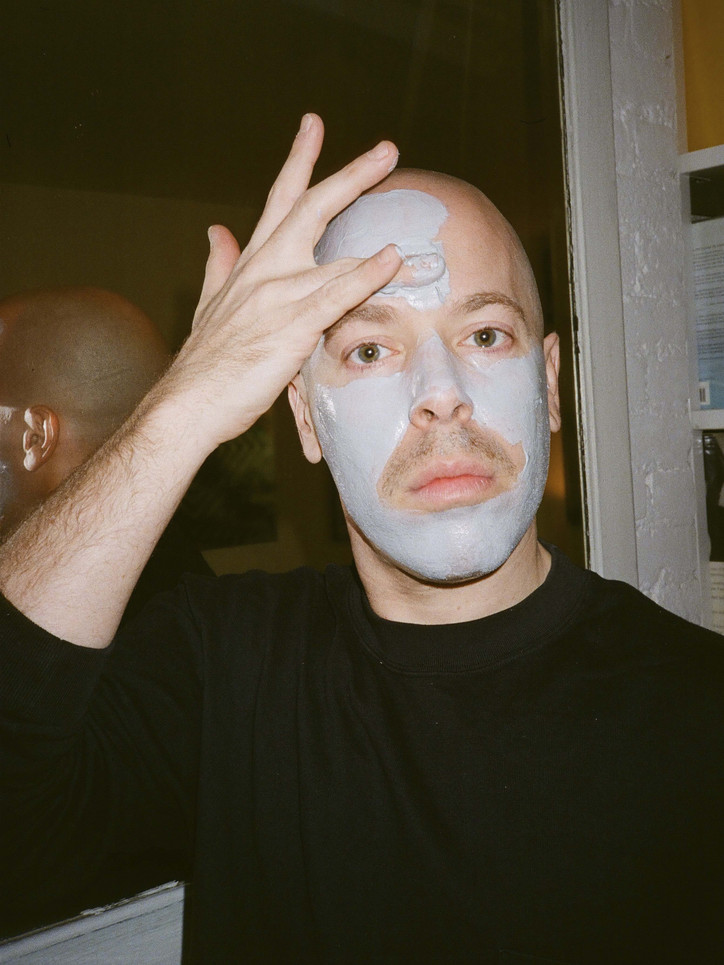 Moving on from sunscreen, this week's segment of Beauty Committee tackles all-natural, non-toxic face masks. Renowned makeup artist Frankie Boyd gives his opinion on our three contenders: Grace + Tonic's "Cleansing Mud," Round Barn Apothecary's "Detoxifying Clay Mask," and Gaelle Organic's "Masque Superieure Sea Mineral Treatment." 
If you had to eat one of them, which one would it be?
Gaelle Organic—it has a delicious mousse-like texture.

Which one is your favorite?

Gaelle Organic has the best packaging and smells divine.

Which one would you gift to a friend?

Grace + Tonic.

You have to wear one out in public, pick one!

Round Barn Apothecary, you have to fully commit to the look.

What is the best part of every product?

Gaelle Organic: Has the best packaging and smell.

Round Barn Apothecary: Great traditional clay mask.
Grace + Tonic: Easy to wear and doesn't dry you out.