Get ready to wait in line: the Supreme x Louis Vuitton collaboration is official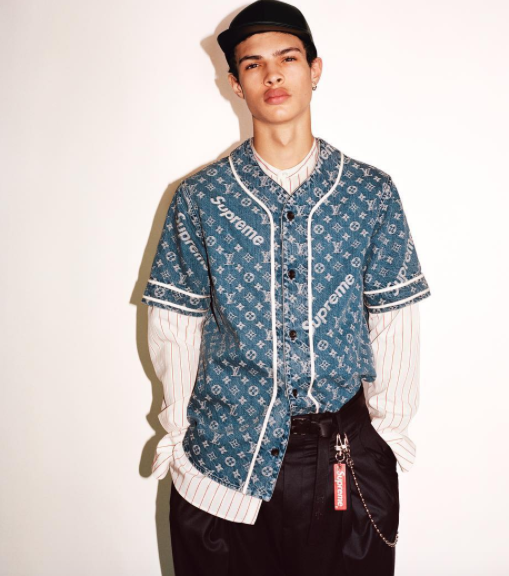 The idea of the Supreme/Louis Vuitton collab has been floating around for a while. LV menswear designer Kim Jones is a noted streetwear enthusiast, Supreme founder James Jebbia was front row at Louis Vuitton Spring/Summer show, a blurry photo featuring the design collaboration popped up online, and as GQ reports, A$AP Bari included a photo of a Supreme x Louis Vuitton bandana on his Instagram story. We're excited. Everyone is excited!
The collaboration is pretty wide-ranging, including bags, bombers, shoes, and baseball shirts. And there's likely more to come than what we saw today—Supreme already posted two additional items on Instagram, a jacket and sneakers. Kids are definitely going to camp out for this one, although since there's an official LV cosign, the collaboration is sure to be more expensive than standard Supreme gear. Will people sell their decks to afford it? Their #rare Supreme x Playboy stuff? Ebay is going to be crazy.
But in all seriousness, the collection is pretty gorgeous. It was inspired by New York, including Jean-Michel Basquiat's timeless style. Jones said in a press release that "no New York City conversation is complete without Supreme," which feels right. And as he told Vogue, "All I'm trying to do is create customer excitement and create things that I enjoy." It's pretty clear he succeeded.
Text by Jocelyn Silver
Images via Supreme/Louis Vuitton Instagram