Hedi Slimane's Celine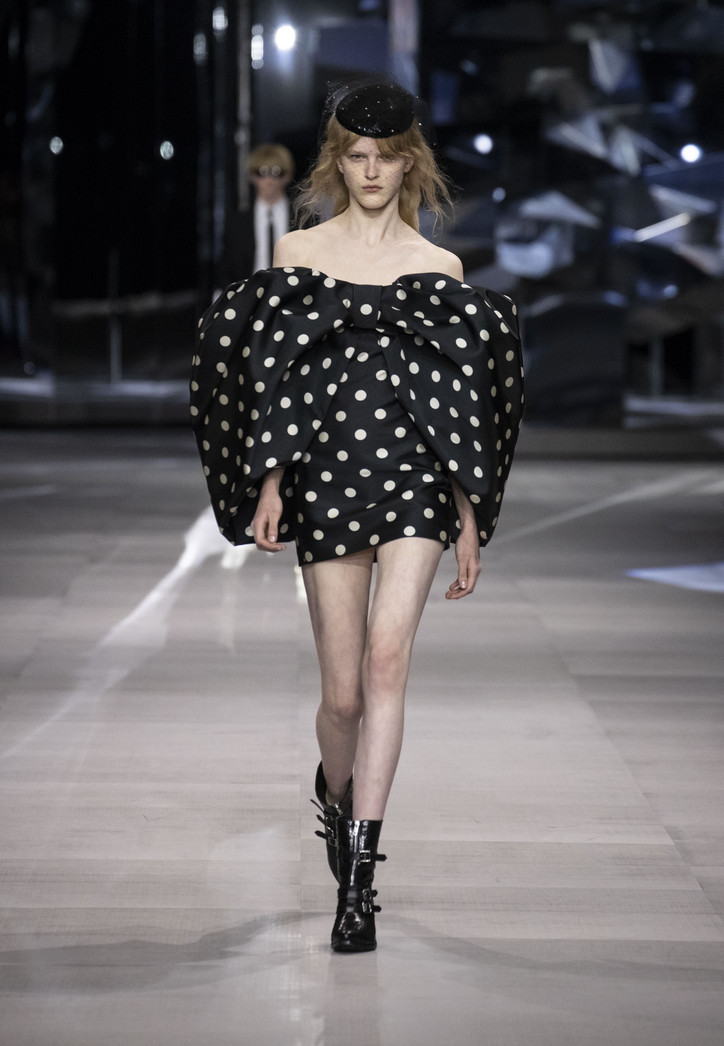 So, when it was announced that she would be leaving, and Hedi Slimane would be taking over, people were excited—but also, anxious as to how he would interpret the legacy of the brand. After all, if there's three things we could use to describe Hedi's design aesthetic, they would be: not minimal, no volume and definitely no beige.
At his tenure at Saint Laurent, Slimane also developed a reputation for his style, and frankly, brought the brand back to its former glory as one of the most popular and wearable high fashion labels today, in part due to his rock 'n' roll, leather jacket/skinny jean combo inspired by the likes of rockers like Kurt Cobain and Courtney Love.
For his S/S '19 collection, Slimane brought that rock 'n' roll attitude to the usually effortlessly feminine Celine. There were leather pea coats, black lace babydoll dresses, sequined minis and giant structured shoulders that felt like the only remnant of the old Celine. He also introduced menswear, with lots of leather jacket/skinny jean combos that felt more Lou Reed and Bobby Gillespie (who was at teh presentation) than anything Cobain.
Unlike the other designers who stepped into to lead roles at large fashion houses this season, Hedi Slimane didn't do "Hedi Slimane doing Celine"—he just did Hedi. And though of course, we'll miss Philo's upscale and feminine vision, we're just happy to be getting some more Slimane.
See some of the collection's best moments, below.
Photos courtesy of the brand.