Long Live Loving Print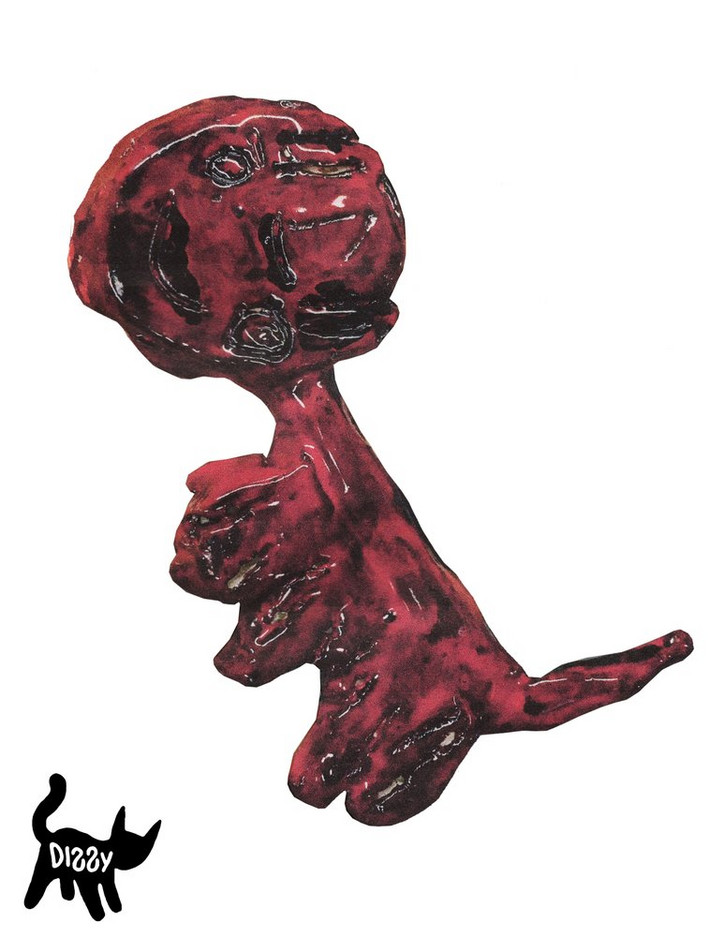 Serving up issue three of their earthbound, print-only kaleidoscopic coverage of IRL banjee, arty, downtown kid cool, the all-ages mag is a breath of superfly, superfresh air for the scroll-happy gen X, Y and Z: giving us all something we can actually hold onto for once.
And their content is kickass. An advice column overseen by Princess Nokia, a lively behind-the-scenes story on the band Pretty Sick, pictures of artist's dogs, and an overall Riddler-meets-Burn Book aesthetic that almost asks the reader to destroy the magazine in pursuit of their own bedroom-wall collage. Scissors not included. 
"Dizzy Magazine hopes to remind people of all ages and backgrounds the preciousness and intimacy of viewing work on the printed page. By creating a physical archive from this moment in time, the magazine serves as a record for both contributors and readers, that can survive beyond cyberspace. Championing artists from diverse fields and identities, we aim to elevate lesser known artists by placing them in the same space as established, successful ones."
– Milah Libin and Arvid Logan, Editors-in-Chief
The launch party is this Sunday, April 15th, at 48 Ludlow Street, NYC, from 5-8 pm. See you there, teddy bear.