Ming Xi: IRL Angel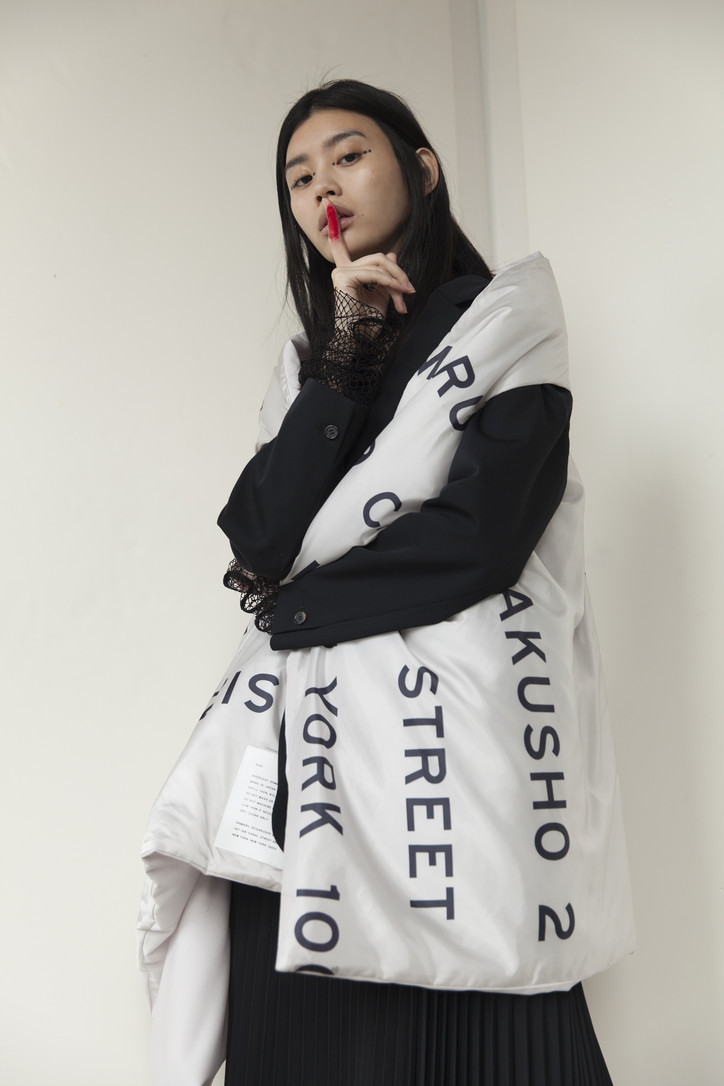 She's starred in campaigns for Givenchy, Karl Lagerfeld and H&M; walked the runway for brands like Balmain, Lanvin, Louis Vuitton and Alexander Wang; landed beauty contracts with L'Oreal and Kenzo's fragrance, Flower; and last year, when she walked at the VS Fashion Show in Shanghai, she fell. But what could've gone down as one of the most embarassing few seconds in the show's 23 years—not to mention one of the hardest moments for the 29-year-old model—actually became a sweet showcase of Ming's refreshing vulnerability, incomparable work ethic and good heart.
As one of the few Chinese models in the whole Victoria's Secret franchise, and the modeling world at large, she won't let anything—not even a little fall—stop her, or her career.
Right on the heels of this year's Victoria's Secret Fashion Show, the model told office all of her beauty secrets, including her favorite products, and what she thinks every woman should always have in her purse.
Read our interview with the model, below.
Overcoat jacket, HAV VA socks, MM6 Maison Margiela boots.
Walk us through your morning beauty routine.
I use the whole line of Biotherm skincare products—I really love the Life Plankton Essence. If I have time, I will put on a mask before I put on my makeup and massage my face at the same time—it really wakes up my skin and take away all the puffiness from my face in the morning.
What's the one product you have to use every day, no matter what?
The Life Plankton Essence.
How would you describe your go-to beauty look?
Clean and fresh with shine.
What's one thing every girl should always have in their purse?
Lipstick! It's so useful—it's not only a lipstick, because you can also use it to give a bit color to your cheeks.
What do you think is beautiful?
Natural confidence and looking healthy.
As a model, you're constantly in different looks, rocking different hair and makeup. What's your favorite part about dressing up?
Seeing so many different sides of myself. Doing that, allows me to know myself better.
Overcoat suit, MM6 Maison Margiela top & boots.
What's your signature beauty look?
Pale skin with red lips.
Having grown up in Shanghai, and now living in New York, are there certain beauty trends in China that aren't popular in the US?
Most of Asian people really like pale skin, but it seems like Americans really like to be tan.
You just walked in the Victoria's Secret Fashion Show. What was your experience like this year? Tell us about your looks.
Oh my god, I loved my looks. My first one was in [the] Golden Angel [segment]—it was a golden bodysuit with my beautiful wings in the back. The wings are made of green and gold feathers, and shaped like a heart. My second look was from Downtown Angel—it was a really cute, sporty look with the VS logo bra. As for the beauty—it was all big eyes with some very natural fake lashes, pink cheeks, a bit of tanned skin with a beautiful glow, and a natural lip.
If you could give one person in the world—alive or dead—a makeover, who would it be?
Actually, I believe that everything in the life is how it's supposed to be already. But if I could see my grandpa alive, I would be very happy.
How do you think beauty helps you express yourself and your personality?
It shows what you like and what kind of girl you want to be. Then people can see that and know before they even talk to you.
If you had to wear the same look every day for the rest of your life, what hair and makeup styles would you go with?
I'd choose long, straight hair, which is the classic Asian look. For my makeup, I'd want to have perfect skin and a little bit of lashes—just keep it simple, in case I regret it when I'm 80.
Overcoat jacket, HYKE skirt, Preen by Thornton Bregazzi top, HAV VA socks, MM6 Maison Margiela boots.
Choose one: lipstick or eyeliner?
Lipstick.
Bronzer or blush?
Blush.
Red lips or pink?
Red.
Shanghai or New York?
Both.
Rock or hip-hop?
Hip-hop.
Breakfast or dinner?
Dinner.
Overcoat jacket, Golden Goose boots (left); Overcoat top & pants, Tabitha Simmons boots (right).
Summer or winter?
Summer.
Makeup or hair?
Makeup.
Moisturizer or sunscreen?
Moisturizer.
Having a best friend or being in love?
Being in love!!
What, for you, is the best part about being a model? The hardest?
I love my job and I'm so lucky that I can have a job that I do love. I'm so passionate about it, even though I've already been doing this for eight years. It just feels like true love—when you meet your true love, I don't think you will think any part of it is that hard.


Follow @officebeautynyc for more of our favorite models, makeup artists and product reviews from our office Beauty Committee.