Pop Trading Company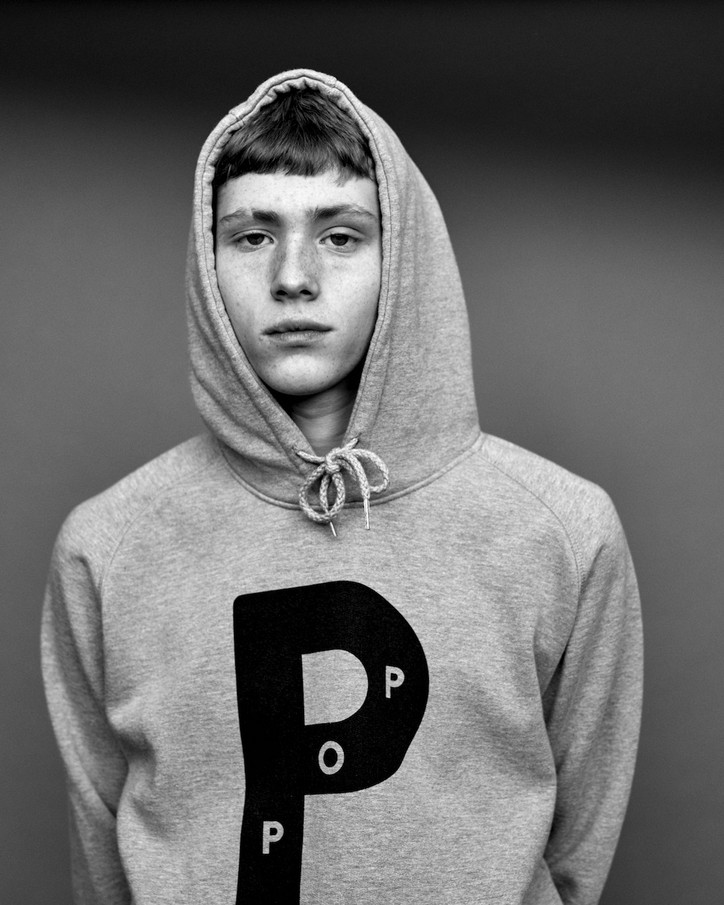 First of all, who are you, and what is Pop Trading Company?
My name is Peter Kolks, I run Pop Trading Company with my partner Ric van Rest. Pop Trading Company is an Amsterdam based company doing stuff in skateboarding.
When and why did you start Pop Trading Company?
It purely started out of passion, we really liked what they were doing, we knew a lot of the people involved from jobs we worked on before, so there was a natural way of things to progress the way it did. We never had the intention to live off of the company, which we still don't. It has always been a side gig, getting a bit more serious lately though ;) We just wanted to give back to skateboarding, thats why we do a lot of events, have a big team of riders, create content with them etc. (Pop News page) These days we still take care of Palace for Netherlands and Belgium and have a few other small brands we distribute like Quartersnacks from NY and Wayward out of London, but the focus has shifted to doing more of our own merchandise.
What does 'Pop' mean? And where does the name come from?
Pop obviously has different meanings to everyone, but in skateboarding "pop" means you got a good snap, you can jump high, if you have a good board, it has good pop, so when we started, we dealt in skateboards, meaning we traded in Pop, ha!
What is the story behind this collection?
I guess we wanted to create something that had a twist of seriousness to it, but more so good quality, our own cuts, made in Portugal & USA. A bit of grown up skateboard apparel. Taking for example a pretty loud vintage Droors jacket and making it into an all black corduroy, with some more subtle branding. A menswear approach on skateboarding. We both worked in skateshops, but also in menswear stores, so there has always been an interest in both. The problem we had with a lot of other skateboard brands is that they put out Allstyle blank tees with a print, Fruit of the Loom hoodies, those crappy China made dad hats, we just felt it would stand out if we made something proper, that would last.
What is your goal with Pop?
No real goals, we just take it as it comes. All we really care about is doing stuff proper, pushing our team of riders, going on trips, doing events for the skateboard community. Basically giving back to a culture that has shaped both our lives in such a way that its enabled us to make a living, but more so there is just a lot of love for it, we are just big skate nerds, haha..
Any future plans / collaborations with Pop Trading Company?
Well there are always new plans, but we can't really share a lot about that. We are working on something with a classic Irish footwear brand which will come out somewhere in the new season. And for this AW17 season we had the honor to make a few exclusive styles for Mr. Porter, you know they also worked on shit with Gucci ;)
Where can we find Pop Trading Company?
The new season is available in a mix of the best skateboard stores worldwide as well as contemporary menswear stores. So for example in London we work with Slam City Skates and Other Shop. In Tokyo we got Beauty& Youth H and Prov, Street Machine in Copenhagen, Mini Shop in Madrid, Mr. Porter does online together with the very well curated Palomino from UK. There is a bunch more you can find them on our stockists page (Stockists) , we are very proud to work with all these retailers.
You had several pop-up store, some for a month, some for just a weekend. Any plans to start a store?
Lets see what the future brings, baby steps, innit?
There are rumors of Supreme carrying Pop in the near future, any words on that?
Well, we already sell at Supreme in Paris, I believe its sold out now, but we are chatting to get some more in there, hopefully also in some of their other stores, lets see. They have a good curation, also a bunch of skatenerds haha.