Pucker Up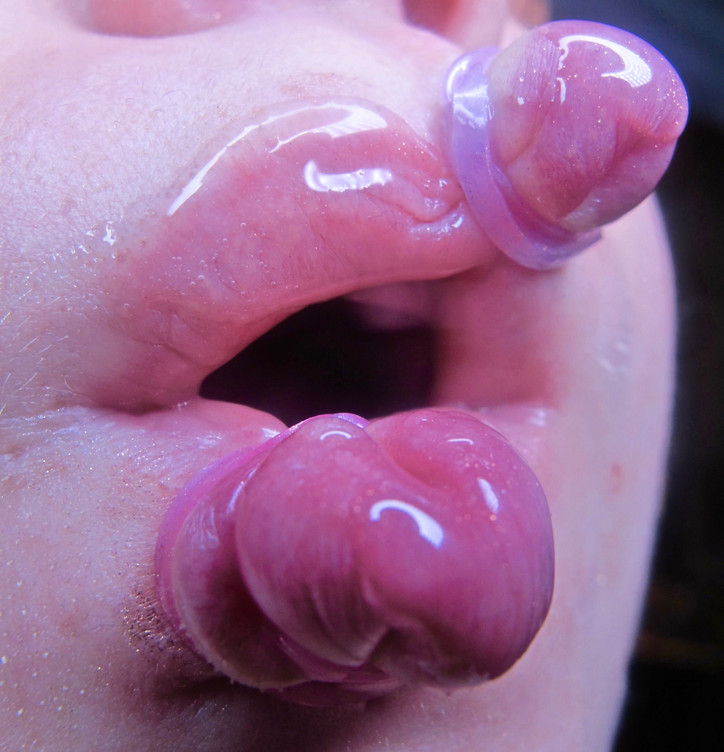 Read more on our conversation with the freelance makeup artist, Neea Kuurne, below,
Tell us a little bit about yourself and your journey to finding your place in the makeup artist industry.
I love painting, arts and crafts since I was a little kid and in my early twenties I found myself thinking what is something I could do for the rest of my life that involved being creative and Art - so makeup artist was my choice. I graduated from Makeup Forever Academy as the best in my class about 7 years ago. I've been a full time freelancer for over 3 years working mainly with recording artists and commercial shoots. As for my creative side, since I went to MU school, I would always practice on myself, copying Alex Box's, Pat McGraths, etc. and many mores full makeup looks.
Why lips?
Full face was my first choice, but then I went for just eyes and lips and then it turned just lips. Lips are very easy to manipulate with makeup and do very different looks. Still to this day my instagram is filled with my own lips. I do all the looks on myself and it is still a relaxing creative outlet for me.
Some of your creations look like they can be pretty painful to execute. Does it hurt or are there ever any injuries?
[laughs] They sure do! But not that bad. I think the only time I got bruised was when I used rubber bands—they only hurt when taking them off as they are very tight on your lips. But otherwise my lips have been safe.
What inspires you?
Everything and everyone around me. It changes from time to time, but nature is my biggest inspiration. I do sometimes want to take part on some negative things that are happening in the world through my lipart, like abuses, mass-shootings, environment and plastic surgerys.
We are such big fans of your Instagram page. What does your setup look like for shooting looks for posts?
Thank you so much—my station looks like a mess! I take the photos with my old Canon Powershot (over 10 years old) and a ring light—that's it! When I usually start creating I have one look in mind, but then as I sit there and work something else pops into my mind and I end up doing somewhere around two to five different lip art looks.
Has your Instagram gotten you any work? Or is it more of a hobby?
It has for sure gotten me some work and new amazing contacts. I rarely work liparts on anyone else, but some rare occasions I say yes. However, I do want to keep it also just for me as it is my way to relax and be creative. The first time I ever did lipart on someone else was in New York, when I got to work with Christian Ferretti and Marcus Cooper.
What are some of your favorite lip products of all time?
As on old MAC artist, I definitely recommend its Clear Lipglass! Not many lipglosses defeat that! More brands should but their glosses in tubes! Also, Pat McGrath's glosses are amazing. But most of the time I don't ever use lip products on my photos—they change from eyeshadows to eye pencils to brow products!
What is the industry like here in the states compared to Finland?
Finland is a small country, so the competition is harsh. I would love to work more in the U.S. and I do have some interesting projects in mind for when I get there next time.
How on earth do you keep your lips so healthy looking?
It may be hard to believe, but I really dont take care of them that much. I rarely use lip products on myself and definitely don't use a lot of lip balms on them. If my lips get really dry, I swipe a little Sara Happ's Lip Slip Balm—if you haven't tried it get it! It's the BEST!