So Fresh, So Clean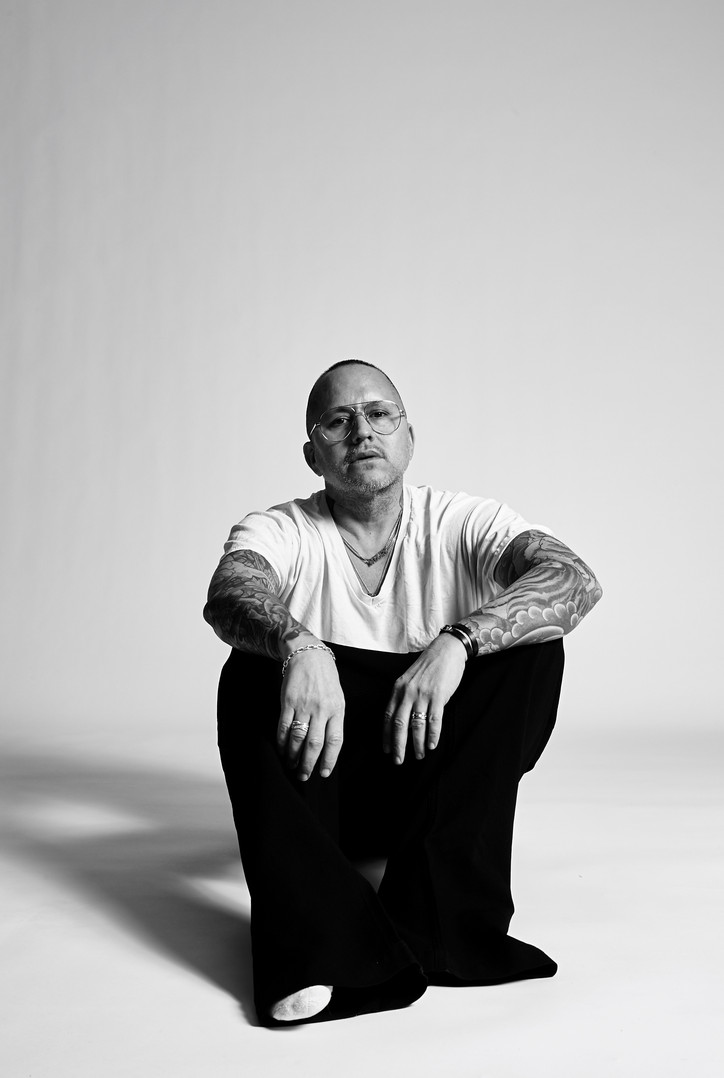 WILLY CHAVARRIA has always been an office favorite, so we sat down to talk shop on the crisp new collection. Check out the full interview and lookbook images below.
We hear from New Yorkers that inspire you about why New York inspires them—could you say what about NY inspires you? Why create here? 
New York City forces us to reveal ourselves and make the extreme best of who we are. It is because we are all struggling together in this motherfucker that we inspire one another. Everyone is sharing their talent in its best form. We're all working to be great.
How do these styles reflect those sentiments about NY?
The "Dirty Denim" is bad ass. It's a mix of worn in workwear and hard core chic. It's sexy and rough. It looks and feels like the city.
What kind of New Yorker did you have in mind when you were crafting this lookbook?
I wanted to show strength and elegance. These are some friends who I have seen work the city, instead of letting the city work them.
They each have a fire in them to make the world more beautiful, more educated, more funny. They keep the fire. That isn't easy. They inspire me to be my best.
What draws you to denim?
The sex of it. I love the tough attitude of denim. Good denim is built to survive. I love how personal denim becomes over time. It takes on our bodies and lifestyle.
This is a very dark collection, with mostly black pieces. Why?
I am trying to avoid all the noise of today's fashion. It's all giving me a fuckin headache.  I just want to see some beautiful silhouettes in great fabric with amazing washes. Keeping things black and white for bit to help freshen the air.
What are your relationships to the New Yorkers featured?
Each New Yorker featured here is a friend.
Felipa Merida is a brilliant painter. I have collected his paintings for years. He also does some graphics for WILLY CHAVARRIA.
Marco Castro does the make-up for all WILLY shows. He also does fantastic film and video work. He does some films for WILLY CHAVARRIA. We are releasing one short film in January.
Eddie Huang and I were fans of each other. He hit me up one day and said let's go to dinner and I said hell yes. Now I hit people up all the time and become friends. Like kids do.
Karlo Steel is someone I have the highest fashion respect for. His knowledge is vast and his opinion unflinching. We work closely and thoughtfully when styling WILLY CHAVARRIA.
Nelson Vercher and I used to take acid during the Love Revival in San Francisco's early rave scene. Now he is a genius hair stylist and he can read my mind in creating stories through hair.
Josh Fronda is a truly incredible creative and designer. I was once his boss and and now we are dearly close friends.
You often work with charitable organizations. What's the driving idea behind this collection? 
With every collection we do, there is a goal to make us see ourselves as beautiful. The story of the collection is about a free sexuality, a moment in time where there is a giant shift in the way we perceive ourselves. We are finding beauty where it was once ignored. In all our visual and video, we will be expressing the fashion through friends and collaborators. People whose beauty radiates from within—and it translates into how they look.
How do you see this lookbook in conversation with past collections?
We have always looked for more than the "industry standard" for physical beauty in the way we represent WILLY CHAVARRIA. It is a hugely important part of our design ethos to feature the strength and beauty of people who are like us—multifaceted. We want to use very real people in our approach to showing how to look good.
What's your favorite look here? 
I love Marco in the Dirty Willy Denim Monster Jacket and Flares. I love this silhouette.
What can we expect next from WILLY CHAVARRIA?
Machine washable suits.