Tomihiro Kono Book Launch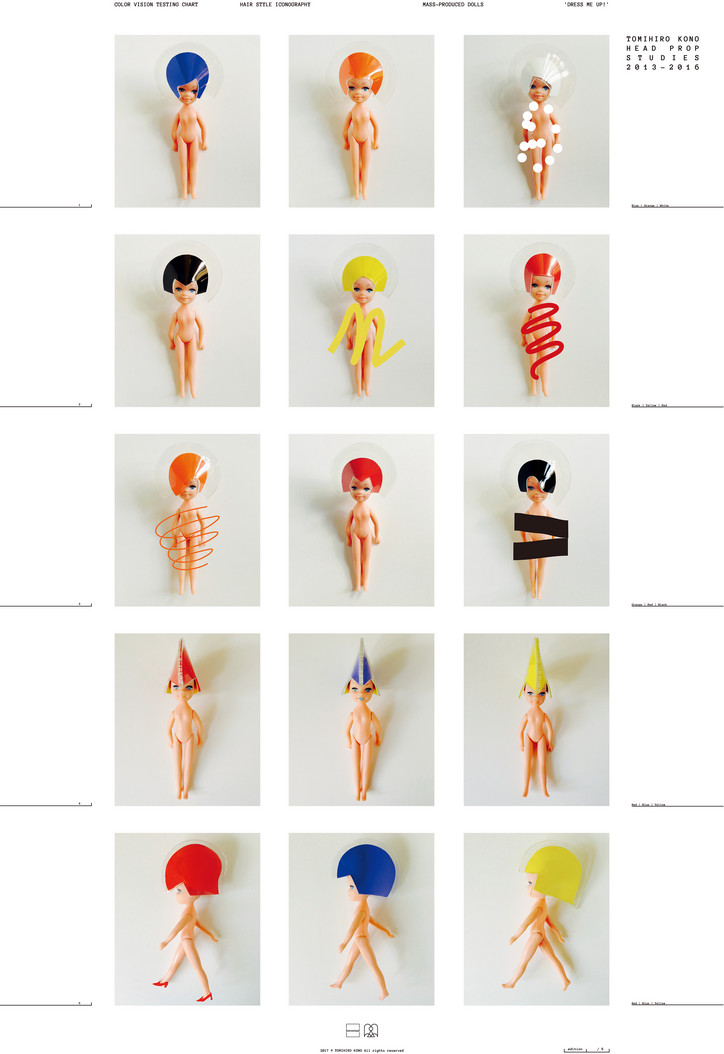 Scroll down to learn more about him in our exclusive Q&A.
There are many different types of head art that you do. Could you tell me about these?
For me, it's interesting to make different types rather than making a similar kind of design over and over again. I try not to categorize what I make. I just randomly get inspired from different things, and my interests changes from time to time. I learned traditional Japanese Geisha hair dressing before moving to London. I enjoy a variety of styles related to hair.
How do you merge being a hairstylist with being a head prop artist? What skills transfer over?
In the beginning of my career, I started making head props to broaden hair & head expressions as a hair stylist. To fully satisfy my creativity and a passion to pursue my originality was a starting point. Being a hairstylist and a head prop artist means that I have more options of head designs. When people need my creativity for a collaboration, I believe we can bring out something conceptual and strong in us together. Since I like photography more than anything, I always think about creating a strong visual image that inspires people.
Run through your creative process with us. What are the steps in coming up with one of your head props?
There are 2 ways: a systematic process for mathematical designs & a more artistic process. For the mathematical designs, it goes like this: 1) Idea research 2) concept 3) planning 4) material selection 5) making prototypes 6) material selection 7) resize 8) redesign 9) overall improvement (design development) 10) model size fitting 11) completed. The artistic process involves more intuitive and freehand styles.
How did moving from London to New York impact your creative process?
Moving from one city to a new city inspires me a lot. I felt the creative vibe in London most, so I created so many head props. Since moving to New York, I am more into hair and wig making for a variety of nationalities. I have a lot to learn from New York.
When do you know that a head design is "done"? I imagine that it can be hard sometimes to stop adding layers and layers.
I try to look at the head design objectively while making it, trying to avoid the head prop becoming too personal and too much in terms of design. I think carefully about the balance and materials I use and what kind of impression the design will give to the viewer when it's a collaboration and there is a concept.
Has your Japanese culture influenced your hairstyling and/or head prop art in any way?
Yes. I've made a Geisha inspired hair portrait series, which was featured in Eyemazing Magazine in 2010 and Japanese Mage (Samurai hair-style) inspired wigs for a men's fashion show. I studied classic Japanese hair dressing, and that's definitely one of my signatures.
What do you hope people take from your head art?
Hopefully what I create is something inspiring for people.
I know your head props have found their place in high fashion/runway already, but looking at them, I personally think that they could find a place on drag queens, performance art, etc. How do you think the emerging head prop movement, which you pioneered, could potentially make its way into the mainstream? 
I think it depends on the changing trends. For me, it seemed like head prop movements were in the mainstream when I was in London back in 2008-2011. I felt people were really passionate about head props, and lot of stylists were looking for creative masks and head pieces. Recently the trend worldwide is more natural, so hairstyling is relatively natural-looking. What people want tend to change from time to time, so there's always a chance for the emerging head prop designers to be under the spotlight.
See Tomihiro's Head Pro on Friday April 7th, 6-8PM, at the office newsstand.
Head Prop will be available for sale at the Konomad Editions website following its release at Office Newsstand. Tomihiro also has an upcoming exhibition at Place by Method in Tokyo from August 2-26.