Backstage Beauty at Thom Browne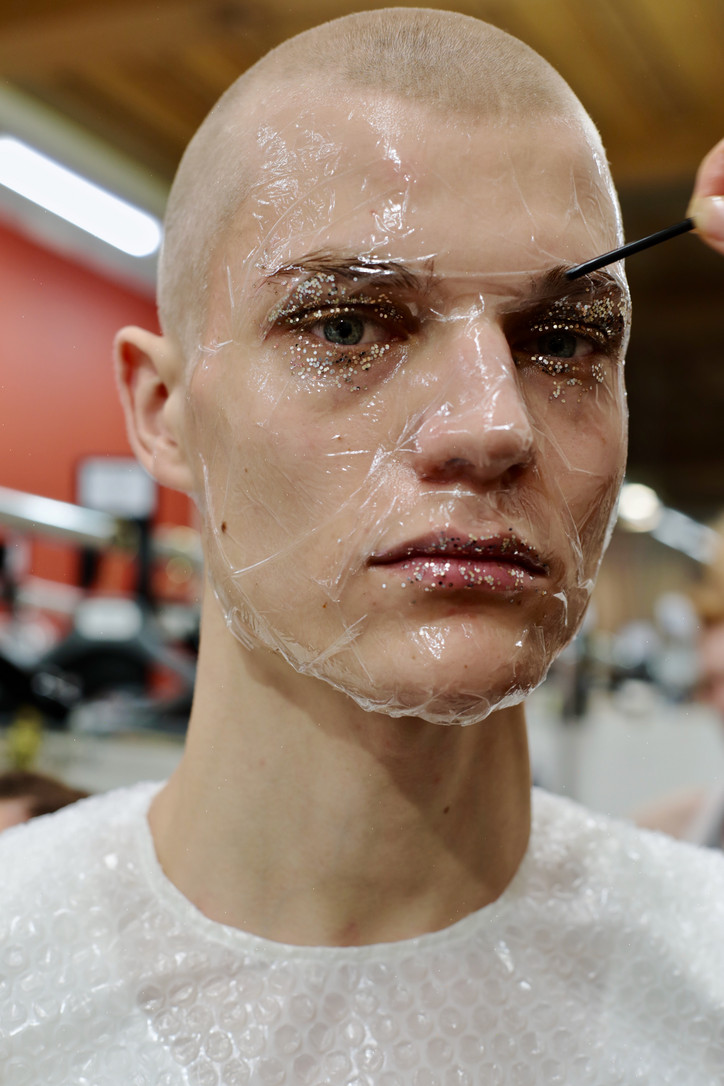 As for the collection, Browne focused on the waist. "The waist dictates and the silhouette follows: shoulders get strong, the waistband slides to the hips, hemlines drop. That's it," he wrote in the show notes. There were high waists, drop waists, assymetrical waists and ones that started just below the pecks.
As a designer known for his take on tailored suits, Browne decided to focus on "womenswear as menswear" this season, showing off the shoulder blazers, below-the-knee pea coats, even a dress made from deconstructed suit fabric and ties, as well as multi-piece suit dresses and crisp white shirts paired with mid-length skirts because "Why not?" he wrote. Like Ffrench's take on beauty, Browne doesn't let gender—or history, for that matter—stand in the way of the clothes he creates.
View some behind-the-scenes photos of our favorite beauty looks, below.