Channeling Chet Baker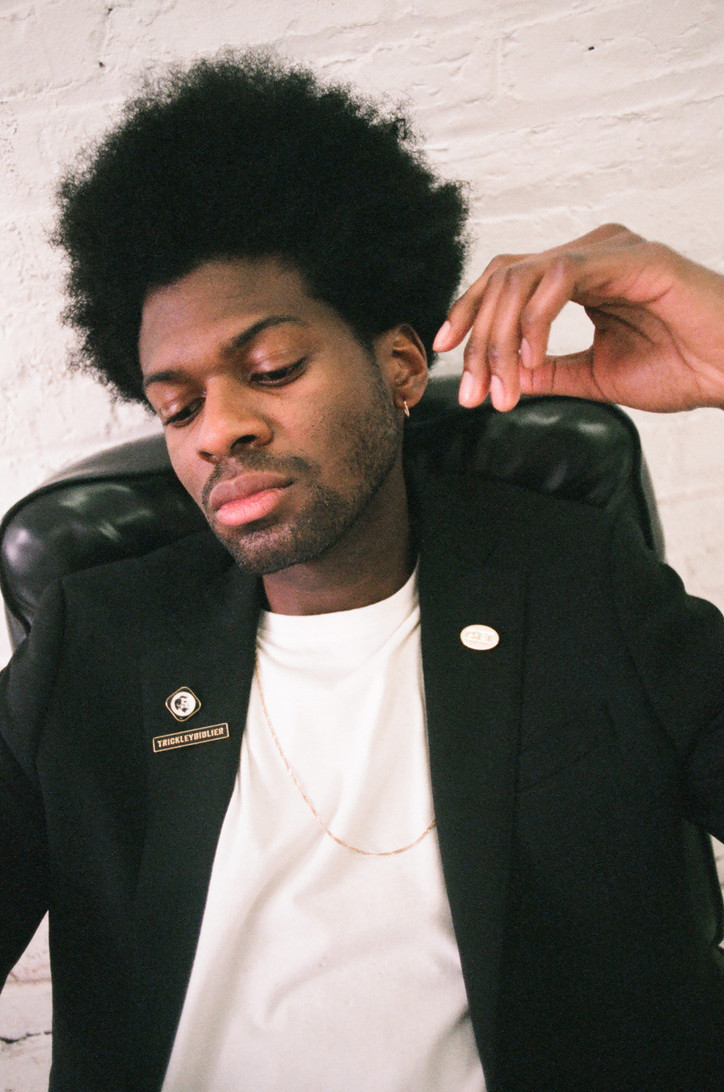 To commemorate the launch, Narmore has designed an installation for the Second Floor Mezzanine. We spoke to Narmore for a sneak peak at the new collection, what inspired the collaboration, and where his love for jazz came from.
Chasing to collaborate with Chet Baker comes as a slight surprise. Not that it isn't geographically suited to your brand statement, but Jazz is a little left of the surf/punk scene. What are the parallels, in your opinion, between your practice and Bakers'? How was his work "on brand" for Noon Goons?
Noon Goons embraces the Southern California lifestyle and the history it breeds. Of course we are heavily influenced by the surf, skate, and punk culture as that is what I grew up in day in and day out. But I don't drive around LA all day everyday blaring punk music. 88.1 KJAZZ had always been a preset in my car and, as you know, we have traffic, so I'd always flip over to KJAZZ and listen to the sounds of jazz to help calm the nerves...this is probably how I really got turned on to Chet. Chet spent his life growing up in California and much of his early career started here in Los Angeles throughout the 1950's at jazz clubs like the Tiffany Club and, believe it or not, the Surf Club (Chuck Landis owned both). It was here that Chet became the epitome of a jazz sound so unique it was given its own genre known as West Coast Cool Jazz. You look at his pictures, you dig on his history, the guy was a true style master and just one bad ass individual who cared nothing more than playing his trumpet and making sweet sounds. You definitely have this same mindset with skaters and surfers.
What is your favorite song of his?
How did you discover his work, and what do you think drew you to it? Trickleydidlier - I like both the sound of the name and sound of the song it's a double wynn.
Do you listen to music while working on your designs?
Yes, Sam and I always have records playing mix it up here and there but when we on the long night shit we throw in Chet Baker and Bill Evans Complete Legendary Sessions, that's definitely one of my favorite albums.
What do you want to do next— who are other artists (outside of your own medium or within) that would be your dream collaborators?
Collaboration culturally speaking music - Red Hot Chili Peppers without a doubt.
Do you play music?
I make clothes.
The collection is available for purchase Thursday, May 3rd at Dover Street Market NY