Sign up for our newsletter
Greater Land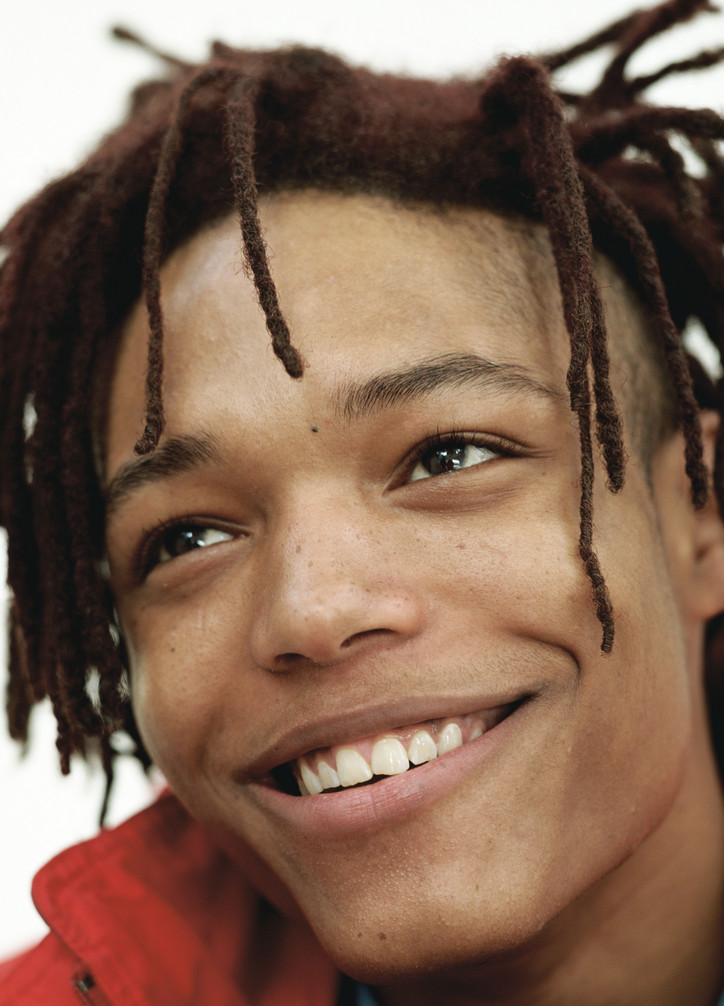 Photo Assistant - Eduardo Silva
Fashion Assistant - Sebastian Jean
Production - Office Solutions
Production Assistant - Sara Juric
Winter Surfing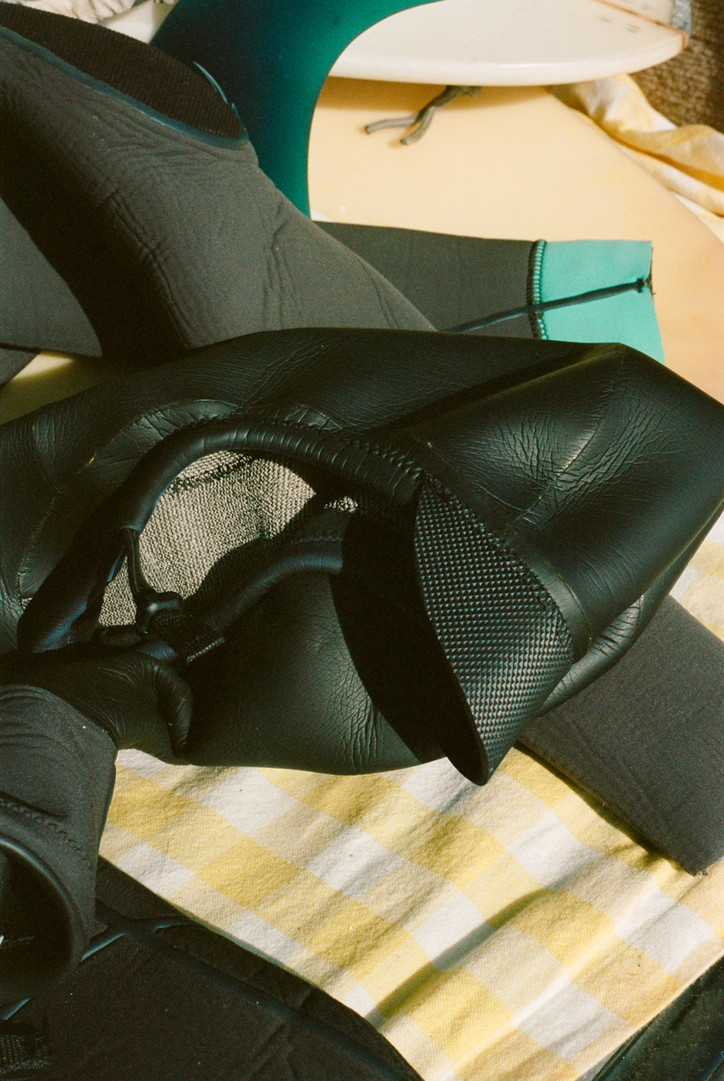 Today the water is still as cold, but the surfing landscape in New York could not be a further departure from those early surfers braving the harsh winter temperatures. Wetsuit technology has advanced so much, allowing surfers today to tolerate multiple-hour sessions in the lowest of temperatures. The user-friendly aspect of the modern high-tech wetsuit comes along with accessibility and popularity, and has now made surfing during the winter months a mainstream phenomenon. Winter lineups are now equally as crowded as during the summer months, which typically see the highest number of surfers in the water here in New York. This is a drastic change, because winter surfing usually meant solitude in the water for most, and the chance to surf alone. Winter lineups now see crowds from Rockaway Beach in Queens to the coves of Montauk Point in eastern Long Island. 
There is something to be said about surfing in the winter that is hard to explain to those that have never experienced it. Sure, the obvious is that it is indeed cold. No, it's not miraculously warmer once you put on a 5mm winter wetsuit and bob around in 38 degree water. The exhilaration a winter surfing experience can yield, though, is one that a tropical surf in trunks cannot. The whole of society is hunkering down and bundling up, staying inside to keep warm, there are weather warnings on the news, and here you are doing everything in your power to make it down to the beach in some of the most inclement conditions to brave a few waves, revel in the comradery of the other surfers, and ultimately embrace the warm surge of "stoke" that fills your body and carries you on a high until the next winter storm hits and a new swell arrives. To those unfamiliar with the term "stoke," it describes an overwhelming sense of exhilaration and excitement about something, an active and actualized state of being. This is what a surfer aims to achieve in life, simply to be stoked.
The cross section of surfers in New York surfing during the winter is one of the most varied on the planet. It is no longer just a sport for a select group of mad men who want to test their sanity and brave the frigid temperatures to enjoy some empty waves. Young / old, male / female, pro / novice, and ethnically diverse surfers are now taking to the water during the winter months here in New York. This is a story about a group of native New Yorkers who epitomize an archetype of surfer currently existing in New York City and the greater Long Island area.
Bedford. Hampton Bays, NY
I got my first surfboard from Bedford's surf shop in 1994 as a birthday present from my parents. To this day it is my most memorable birthday. Bedford grew up in Hampton Bays and still surfs its many beach breaks. He comes from a tight-knit surfing community, one I was aware of from a very early age. I was too young, and not from their town, so I was always watching from the periphery. But I saw enough to know that there was a rich legacy to their group. Tragedy recently struck in their community as they lost the linchpin of their surfing clan, Ron Spellman. These days Bedford is seen as the elder of the Hampton Bays lineup, and he now commands the respect he gave to the generation of surfers that preceded him.
Recounting early memories of surfing in the winter, Bedford said it used to be considered crazy. The idea of a winter wetsuit was unheard of to the uninitiated. "After the busy summer months and the crazy hurricane surf season we would wait for November and put on our heavy 6 mil wetsuits, boots, gloves and hood. We could get uncrowded surf anywhere from Montauk to Lido. The only price was a small bit of frostbite and a wicked chafe on most wetsuit friction points like your armpits and neck."
These times of quiet are among Bedford's fondest memories, juxtaposed with today's climate, where it has almost become fashionable to surf in the winter. "The sound of snow hitting the water in glassy surf, the hiss of the flakes as they melt into the flat water, squinting your eyes as you search for a set, snugly protected in your wetsuit, can feel comforting and lonely at the same time, and all parts magical."
Dennis O'Neil & Family. Brookhaven, NY
Before I actually got to know Dennis O'Neil I only knew of him by overhearing a nickname given to him by the other surfers in our small surfing community of Fire Island. When they always referred to him it was always said in a mystical tone that they reserved only for him, wide eyed, and enthused. "Denny Ledge." Denny short for Dennis and Ledge which is an abbreviated slang for legend. They spoke of him as though he was this great mythic being, a storied folklore figure within our community. A clammer, gym teacher, coach, father and grandfather it's easy to see how they would refer to him with such admiration. But it is his demeanor as a person in and out of the water that merited the legend connotation. What most would refer to as a "man's man." Tall, fit, athletic, kind, and a no bull shit attitude.
At 70 years old, he is still surfing with his son Thaddeus, whom he taught to surf as a child, but also Thaddeus' sons, who have now taken up the sport. This is quite a unique occurrence in New York to have three generations of surfers in the ocean all surfing together. Most if not all younger surfers today if they have a grandfather that did surf usually find them to have "hung it up" by now. Not in the case of Dennis. His clam boat permanently has a quiver of boards strapped to the roof of the wheel house, his pickup truck usually has a longboard resting on the tailgate of the bed, and his house has an almost endless amount of surfboards in the rafters, garage, and barn out back.
Having started to surf in the winter in 1974 once he returned back to New York from Massachusetts, he recalls fourwheeling down the beach in a Jeepster and piecemealing together a thick enough wetsuit combination to stay warm in the winter months. But it is the sting of the cold water on his face that he enjoyed the most. A professed "utopic high" from being washed over in the cold ocean water is a prevailing memory of his years in the surf. Today with fondness he recalls these surfs with a core group of buddies that always seemed to have been on it even during the coldest of temperatures. One date in particular still stands out to Dennis: January 5th, 1989. A small group of them surfed until dark and enjoyed an incredible sun set on Fire Island with perfect 4 foot surf peeling along a remote sandbar.
Jeremy Grosvenor. Sagaponack, NY
I met Jeremy this year, though I have been aware of him and a fan of his from afar for a few years now. We were surfing the same break in Montauk this past fall and I instantly recognized him by his green wetsuit in a sea of generic black ones, and his pickup truck with boards and wave riding tools spilling out the back of it on the rocks nearby. Jeremy's place in New York surfing will be one of lore for years to come, if the surfing population ever catches up and gets hip to, or on the same wavelength as Jeremy. An artist in every right, his eccentricities are magnified through his process and practice of wave riding, and his methods of enjoying the sea. He is an avid prone paddleboarder, outrigger canoe adventurer, swimmer, surf mat rider, and surfer of every style of board. I'm sure I am missing a few more things Jeremy enjoys doing in the water, but sometimes it's better to leave some things a mystery.
Recounting a life in the surf, Jeremy poetically describes "A raft of surf scouters negotiating the waves, loons setting the tone of the placid sea, arctic seals' unquenchable thirst of curiosity and the subaquatic vegetation adding hues of green and brown in the gray-golden light. Chasing waves in this pleasure chest of life is divine. Catching waves in the winter I feel an immense state of gratitude to paddle, drop in and glide up and down dribbly waves sheathed in neoprene.
Relishing every line of white water paddled through, every bubble on the surface, every missed wave wipe out, celebrating the 'rain' created by offshore winds from a wave about to break, waiting and absorbing everything with glee. Watching and listening."
Mariza Daras. Brooklyn, NY
Mariza represents a specific type of surfer that has spawned around the globe, mainly in metropolitan areas, and especially here in New York in the past decade. If this type belonged to a category, it would be the "beginner surfer, 30 years old and up, working professional" set. This is large in part to surf schools which make the activity of surfing more approachable to most. These too have categories. The weekend warrior lessons, which mainly see surf instructors pushing first timers into waves on a foam surfboard with the primary aim of getting a good photo for Instagram. The young aspiring pro surfer lessons, which see schools run by pro to semi-professional surfers that coach kids from an early age to shred—everything is video-taped and reviewed after, and all the kids already have sponsor stickers on their board. Finally, the surf lessons given to the 30-and-over set, that are new to surfing and enjoy the aid of a coach to help speed up the learning process and play catch-up to years previously missed surfing.
One unique school that exists in New York is Conatus Surf Club, run by Dion Mattison. The school mainly has middle-aged clients as students, is very demanding, and is rooted in a purist perspective of the sport. Dion's style easily weeds out any interlopers and produces serious, dedicated surfers. This is where Mariza falls in. She is what could be considered a graduate student of Dion's program and now surfs sans lessons.
Surfing provides an incredible outlet for Mariza, not just as a recreational outdoor activity that gets her out of the city, but a welcome relief from her professional life. Mariza is a neuro- oncologist at Memorial Sloan Kettering caring for people with cancer affecting the brain, most often after they have had surgery. She manages their treatment and complications related to their disease or therapies, but as most of these tumors are invariably incurable, she helps patients and their family cope with their prognosis. Given the limitations of the current therapies, her efforts are also focused on finding better treatments, and involved in clinical trial, design, and development. To put things more bluntly, 80% of her patients have a high fatality rate. Cue Mariza having surfing in her life now.
Mariza first learned to surf three years ago during the fall, and was soon quickly introduced to what it means to surf during the winter. She kept at it, and didn't table the idea of becoming a surfer again once the weather became warmer. It was because of that first push through the cold that she identifies with and reserves a fondness for surfing during the winter here in New York. The solitude a winter lineup can provide is the relief and enjoyment Mariza enjoys the most. A few friends and the quiet of nature with waves crashing put everything in perspective for her.
Lou Harris. Rockaway Beach, NY
When I took on the task of doing this story, Lou was someone that I wanted to include immediately even though I had never met him before. He is the founder of the East Coast chapter of the Black Surfing Association, a nonprofit organization with its roots in California. Lou identified with their mission and purpose and felt the Rockaway community could benefit from having its own chapter. The catalyzing moment for Lou in pursuing community outreach was when he was watching the news one day and some teens got arrested for setting fire to a building in Coney Island, an act that ended up being deadly. When asked why the teens did it, they replied "Because we were bored." Lou figured if these teens had an activity to keep them busy then they would not have done what they did. He wanted to spread his love of surfing within the Rockaway community, and being a black male he felt it was important for the kids to see someone like himself that contrasted with the white majority demographic that usually constitutes the surfing makeup. His organization provides free surf lessons to kids, trips to the local skatepark, snowboard trips, and informative seminars at the local surf shops on the weekend that the kids can attend to learn more about the sport.
Lou lives right down the block from the ocean in Rockaway, which provides him with a boardwalk to run on for exercise and, when there is surf, access to waves a short walking distance from his doorstep. Especially in his part of town, the lineups empty out during the winter which is what Lou enjoys most about surfing during that time of year. He can surf by himself, providing time for reflection on his life and the direction he wants the Black Surfing Association to go in, and new ways of community outreach. That is, until he is numb from the cold winter temperatures, at which point all he has to do is walk back up the block to his house for a warm shower.
Paul Godette. Far Rockaway, NY
I first met Paul one afternoon on the street in Rockaway, hanging outside my car as him and his crew were walking by. En route to go skateboard, he commented on the board on top of my car and we got into a conversation about surfing. A proficient skater, he expressed that he wanted to get into surfing, being from Rockaway and living in such proximity to the beach. We exchanged info and I told him when he gets a wetsuit to look me up, and that I had a board waiting for him if he was serious about starting to surf. Well he got a wetsuit, and we had our first surf. He went through all the motions a beginner surfer does. Learning to paddle, lineup positioning, reading the ocean, and figuring out how to maneuver a surfboard across a peeling wave. His skills have improved over time, and he's surfing year-round now. These days when there is a swell in the water, I'm usually waking up to texts from Paul that were sent before the sun was even up, asking if I plan on surfing that day and letting me know he is heading out the door to surf at first light.
Surfing for Paul was first approached as a recreational outlet, another sport for him to take up, given his athleticism. Today though, it seems like it has taken another role in his life. "These days surfing is super important for me to feel happy. I'll go out before dawn and surf from sunrise until I have to work, or have to go to school, and I'll even find time on my lunch break to squeak it in. My dad recently passed away after battling cancer, and throughout this past year surfing has helped me deal with the stress of seeing him suffer. It also helps me deal with the stress of school and daily life in NYC. It's definitely going to be a big part of coping with whatever else comes my way."
Mark Petrocelli. Oakdale, NY
"Handcrafted," "bespoke," "artisanal," "locally sourced," are just a few of the slick catchphrases you may hear in trendy neighborhood stores across the globe to describe their wares. These terms are thrown around so often it's hard to decipher what may or may not have actually been made by a human's hand. Corporate retailers have even taken to branding products with these terms. In two sheds along the Connetquot River in Oakdale, NY the aforementioned terms could not ring truer to their actual meaning. That is where, in 2019—admittedly using foam, resin, and fiberglass which is manufactured and bought elsewhere—Mark "Petro" Petrocelli is crafting surfboards from start-to-finish in his backyard. A dying breed—the backyard shaper. A figure once heralded in the surf world, and one that showed up frequently as each beach community usually had their own. Today, with a large part of surfboards coming from an Asian market in overseas factories or from large production-oriented factories domestically, the local backyard board builder like Mark, working sans machine, has become a rare breed.
A lifelong surfer, Mark worked in his youth at surf shops, making the necessary connections he needed to eventually become a board builder. The path of being a shaper all started for him when he moved to Florida in 1998 and apprenticed under A.J. Finan of Cannibal Surfboards. It was here he climbed the ranks and graduated from sweeping up the shop, to ding repair, to finally glassing and shaping boards on his own. Mastering these skills he moved back to New York and started Faktion Surfboards in 2006. His way of doing boards has stayed relatively the same over the years, except for the board designs, which are always changing. In recent years Mark has brought on a legend in the New York surf community, Bob "Hawk" Hawkins, to take over the longboard orders. Besides that, it's still all done start-to-finish by hand in two small sheds along a river.
It is not easy owning and operating your own company and making a living as a board builder in New York. A seasonal market that peaks during summer and can bottom out during the middle of winter is something Mark has come to grips with. As there are two sides to the tide, there is both good and bad to being a shaper in NY. The bad for him is most often the torment of freezing temperatures during the winter that make it difficult to warm his glassing bay, so that the boards can cure properly. The good is that the tools go down every time the surf gets good or winds go offshore. Mark rarely misses the opportunity to surf, which is integral to testing out the boards he is crafting. No matter how many times he has surfed in New York, when the snow blankets the beach, the air is quiet, and he trudges through it to the shoreline, it is still an experience he cherishes and that makes him glad he is building boards in New York, rather than anywhere else in the world.
An Age of Recreation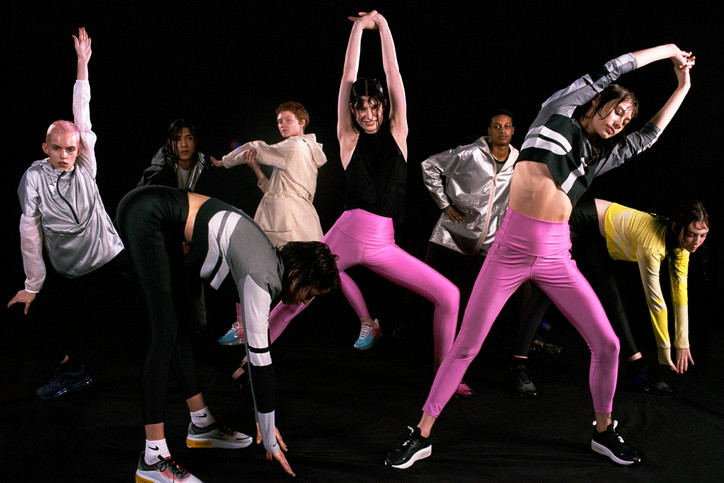 Left - Dare wears top by Nike, Unia wears top and shoes by Nike, pants by Ottolinger, jacket stylist's own, Gracie wears top and shoes by Nike, skirt by Noir Kei Ninomiya, Victoria wears jacket and top by Nike, skirt by LRS, Jeff wears top by LRS, shorts by Dior Homme, socks and shoes by Nike, Nelly wears top by Ottolinger, tights by Nike, Sean wears jacket, pants, shoes by Nike.
Right - Olivia wears bodysuit by Calvin Klein 205W39NYC, shoes by Nike, Mimi wears coat by Balenciaga, tights and shoes by Nike, Julien wears jacket by Paul Smith, top and shoes by Nike, pants by Y/Project Jeff wears top and shoes by Nike, pants by Balenciaga, belt by Dior Homme, Emily wears dress by Area, socks and shoes by Nike, jacket stylist's own, Indre wears top by Martine Rose, David wears top by Feng Chen Wang, short by Nike, shoes by Paul Smith, Sara wears top and shoes by Nike, dress by Priscavera, Lang wears top and shoes by Nike, Baile wears top and shoes by Nike, pants by Area, Laine wears top by Telfar, short by Area, shoes and socks by Nike, Magdelna wears top by Priscavera, shorts, shoes, and socks by Nike.
Left - All clothing by Nike.
Right - Simona wears top and shorts by Nike, Magdalena wears shorts by Feng Chen Wang, Unia wears shorts by Nike, Olivia wears shorts by Y/Project, Keem wears shorts by Martine Rose, shoes by Nike, Dare and Gracie wear shorts by Feng Chen Wang, shoes by Nike, Sean wears shoes by Nike, shorts stylist's own, Alex wears shorts and shoes by Nike, Lang wears shorts by Cottweiler, shoes by Nike, top stylist's own. 
Alexa wears jacket and pants by Kenzo, top by LRS, shoes by Nike, David wears jacket by Noir Kei Ninomiya, pants by LRS, shoes by Nike, Olivia wears top by Dust, skirt by X-Girl, shoes by Nike, jacket stylist's own, Sara wears top by Y/Project, tights and shoes by Nike, Unia wears pants by Kenzo, shoes by Nike, top stylist's own, Mimi wears top by Telfar, pants by Phillip Plein, shoes by Nike, Indre wears top and shoes by Nike, dress by Ottolinger.
Kobe wears shirt by Feng Chen Wang, top and pants by Dior Homme, shoes by Nike, Sara wears jacket by Feng Chen Wang, shorts and shoes by Nike, David wears coat by Dior Homme, pants by Martine Rose, Indre wears jacket by Dior Homme, hoodie by Nike, pants stylist's own, Mimi wears jacket, pants and shoes by Nike, Simona wears top by LRS, skirt by Noir Kei Ninomiya.
Sneakersnstuff, LA Edition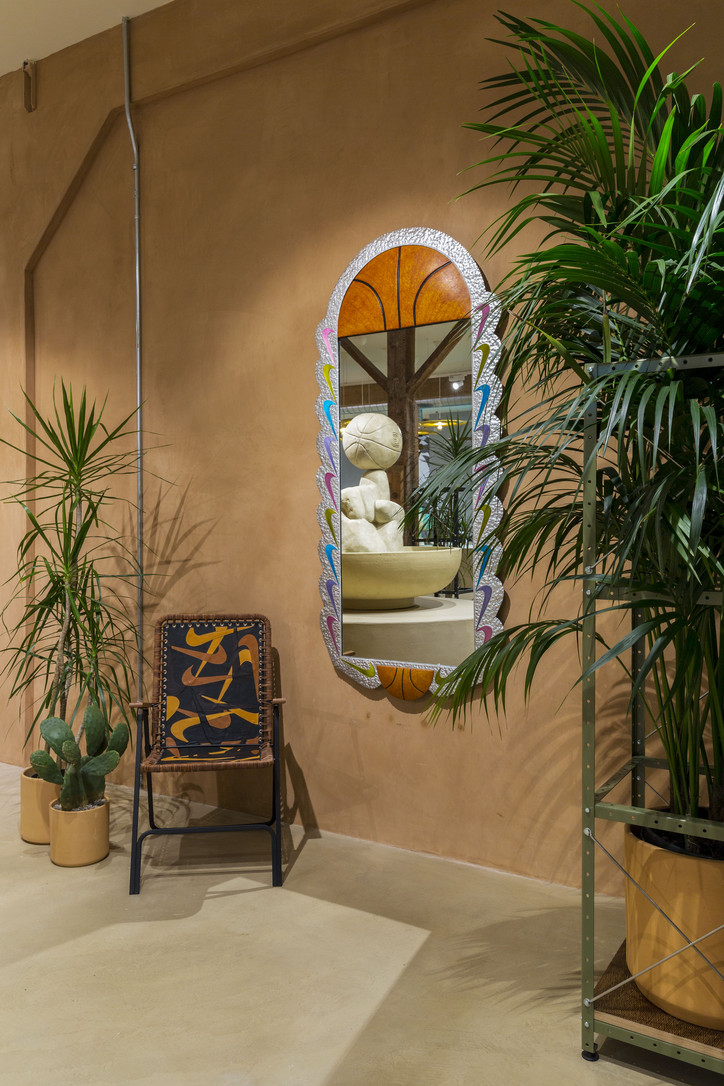 From carpets that, upon closer inspection, have the Nike logo stitched into the fabric, to design elements heavily influenced by the Mexican heritage of the West Coast beach communities and poles strewn throughout the store like Italian gondolas, the founders have found a fluency of modern style through an archetypical, and certainly atypical, Los Angeles lens.
Venice Beach revels in the atypical, so SNS is in good company. Muscle Beach is an all-out Adidas arena, and for the hardbodies who need a break from pumping iron, they can stop by the "Souvenir Shop" in SNS, which sells Chinatown Market goods and other high-end skater trinkets, the whole thing styled after one of the tacky "Buy-one-get-one-free Toe Ring and a Bong" stalls one might see on the Boardwalk just outside. For a brand looking to come to California with such a current, cutting-edge concept, it seems slightly out of left field. We got a chance to chat with Erik Fagerlind and Peter Jansson, the founders of SNS, to find out more on why they wanted to bring their boldly-styled store to the old-school Boardwalk.
Just to get a feeling of you guys: how was it in the beginning? Like what was the first step in going from a store in Stockholm, how did it all get started?
EF We grew up Sneakerheads, in the 1990s. In Sweden, in the 90s, there was only really one place to work that involved sneakers, which was a sporting goods store. We ended up working at the same chain... Eventually, we ended up working at the same store, and found each other connecting over our love of sneakers. And we decided to go to New York, to go and see all of the shoes we never saw before. The first time we went together was in 1996.
PJ Obviously NYC was different, in '97 it was pretty rough.
EF The trips we went on in the beginning, we stayed at the YMCA for the first three days. Then we roamed the city trying to find the best prices for the shoes that we wanted. Then we switched to the most affordable hotel we could find where we could actually lock the door — which was the Grand Onion.
PJ Grand Union.
EF Well, I call it the Grand Onion.
This is the old sneakerheads, the days before we just bought things online.
EF It's not necessarily pre-internet, but it was pre-Google.
PJ It was an era where you could buy stuff up in Harlem, on 125th street, and you could walk down. We would be in Brooklyn and see someone with great shoes, and say, 'Where did you get those?!' and they'd say, 'In the city! You just have to travel on the train for 20 minutes.' Then we realized nobody left their neighborhood, or borough. Especially in Brooklyn, they look at Manhattan, but never go there. And the people in Harlem don't go down to the Lower East Side for any reason.
It's still like that.
PJ And us being from Stockholm, we just want to be where the shoes are, so back then, we'd go down to Fulton Street Mall a lot.
Speaking of different! That area has totally changed.
PJ Even 125th and Spanish Harlem is different. It used to be Harris Square, all these Chinese guys smack in the middle of Midtown with their shiny shoeboxes. There was one street full of Mom and Pop stores, there was one great one on 10th Avenue and 48th, and you could go and find Air Force One NYC, Swoosh, all the new Nikes for like, fifteen dollars. Nobody wanted them. Everything was dual colors, multicolors, nobody cared for those in the US. We bought them super cheap, brought them home and they were exotic in Sweden.
EF We went for ourselves but then friends caught on, and were like, 'Can you get us shoes?' wanting anything that was not available in Sweden. So, it turned out to be a lot of friends. So we said, 'We are going to have to charge you, like, twenty dollars,' and we ended up carrying hundreds of shoes. And that was sort of how we got to see that people really wanted to buy functional sporting shoes for their looks. That was the original idea of SNS. That's what we offer. There were no real sneaker stores. 'Sneakers' as a word didn't even really exist in Sweden at that time.
So is SNS going to be the IKEA of sneakers?
EF (laughs) Well they do sell very good stuff, and we do too, but they definitely sell more meatballs than we do. They are the biggest exporter of food in Sweden. But no, I don't see us being IKEA, as much as I love them. For SNS, we are planning on having about 15 stores, in 15 key cities all over the world. Right now we are just following the path of local action. So, making sure that we open in Venice not to rule the world, but just to win Venice. We don't have to win the street before we win the block, then neighborhood, and city, and it cascades on. It's important for everyone who comes in to work here, knowing that is how we work. This is a word-of-mouth marketing plan.
And why Venice?
BOTH (Points at the beach) That.
It's funny, because I think that's a Swedish thing, to be like, "Wow, the beach."
PJ (laughs) Growing up, seeing all of these [Hollywood] movies, they're all on the beach. So, that's LA to me. The beach.
EF Looking at the US, a city like New York has felt almost like a second home, so that was an obvious first step. But then LA would be the second one. We were never the ones to say, 'We did New York so let's go to Philadelphia, Boston…' LA was the next step. But we wanted something special and off the beaten path. We went everywhere in a few days — downtown felt just like New York, and it just wasn't us. Then the Arts District, which was amazing, but also didn't feel like us. Fairfax felt like riding somebody else's wave. If we went there we would just be shoo-ing off somebody else's flow. But then we were staying out here in Santa Monica and I went running in the morning, and the realness of Venice… So we told the real estate agent, they were like, 'Why would you want to go here?' and showed us Abbot Kinney, but we just felt that area was actually pretty un-Venice.
It's not the original Venice. I love the choice you made, it's super bold, and in the morning it's so gritty and dirty almost, yet there are palm trees, and the beach. It's a great contrast.
EF It's the most real place in Cali. For us, it's a great opportunity. Now that we have reached this level, to use this platform, work in this kind of space, and give back to the community rather than just feed off of where we are. And Venice is all about community. We have to be a part of that.
I see loads of people looking excitedly through the window already.
PJ Just two days ago it was shuttered, but we just raised the gate and opened the windows. In about an hour, three digits of people tried to come inside, which is why we don't put too much hype in the front, otherwise they'll start lining up! We're really excited.