Last Call: March '20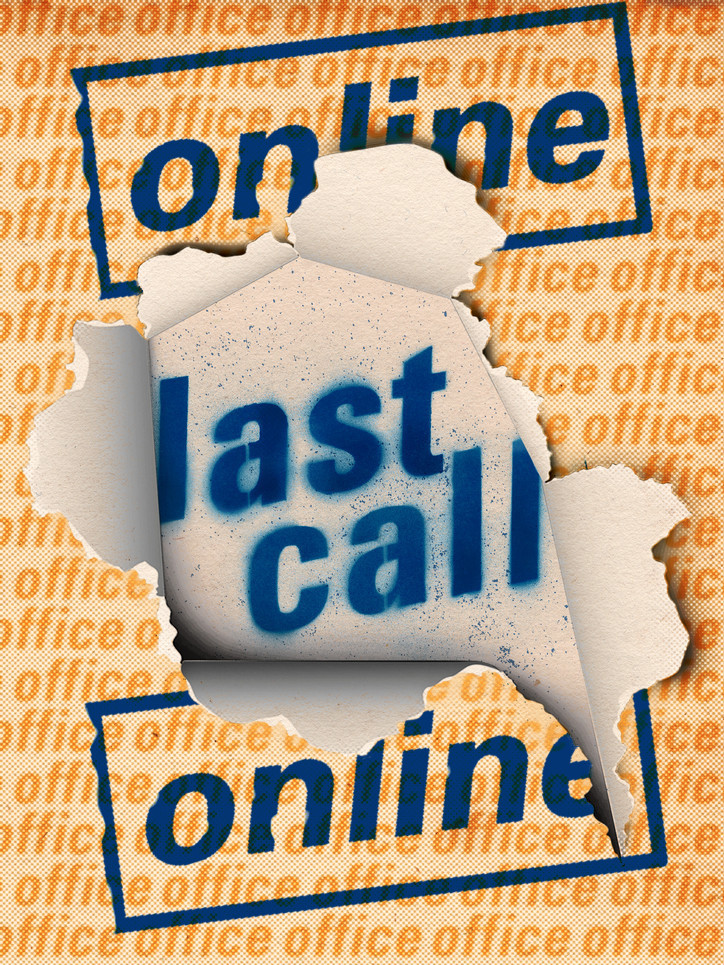 So this month's rendition of our Last Call series calls for a roundup of ongoing art(ish) events you can log into in isolation, from poetry readings to online galleries, to find community and stay creative all from the comfort of your bed. 
Art at a Time Like This — Ongoing
Co-curated by Barbara Pollack and Anne Verhallen 
Within 48 hours of the complete shutdown of the art world, Pollack and Verhallen had constructed what they hope will be a lasting public forum. How long, exactly, is "lasting?" No one knows for sure, and that uncertainty, along with the site's strictly noncommercial ambitions, are driving forces behind the project.
Art at a Time Like This features the work of artists who Pollack and Verhallen approached for their tendency to address "futuristic pessimism, political outrage, or psychic meltdowns." In addition to the already uploaded works of Lynn Hershman Leeson, Judith Bernstein, Janet Biggs, Miao Ying, Jacolby Satterwhite, Dread Scott and Jenny Polak, Kathe Burkhart, Amir H. Fallah, Aziz + Cucher, and Zhao Zhao, you'll find new pieces on the site each day until…. well, we hope not for too long.
Keep up with Art at a Time Like This by following here.
Various artists — The Poetry Project
A month ago, our previously innocent and precious souls never wouldn't have readily guessed that we'd need a cellist duo singing CDC guidelines to lift our spirits. Today, that happens to be exactly what we need (in addition to more face masks, ventilators, economic boosts—but we digress…). Anyway, if you're getting tired of being directed to wash your hands, you can tune into The Poetry Project's HOUSE Party to hear it sung to you over the sweet sound of the cello or, better yet, to forget about the crisis entirely for a second. HOUSE Party is just warming up, but if the new normal includes arrangements, writing prompts, and poems by peers, we wouldn't mind that part. 
Keep up with the nonprofit's Instagram or Twitter to see when the next HOUSE Party is. Other than all the time. :,(
Yiyun Li — A Public Space
If you, like us, have high hopes for emerging from quarantine more hydrated, well-read, and personally enriched, then you can thank the New York publisher A Public Space for enabling you to do all three at once, for thirty minutes every day over the course of the next three months. 
Award-winning writer Yiyun Li promises to pull us through isolation with this virtual book club on Tolstoy's War And Peace, the classic epitome of the type of classic piece of literature that you've never actually considered reading. There are no more excuses! A Public Space provides an ebook and community discussion you can keep up with here.
The New Social Environment — Ongoing
Various artists — The Brooklyn Rail
1 p.m. in isolation is a glorious time of day. Just after getting up and just before your post-second-breakfast afternoon nap, you can tune into the Brooklyn Rail's ongoing series to keep you energized in isolation.
Upcoming on this week's agenda, the Rail welcomes art historian Jessamine Batario, writer McKenzie Wark, and painter Lisa Yuskavage to ZOOM discussions that inject social distancing with a healthy dose of social participation. When else will you get a chance to get so up close and personal with creatives trying to ride the tide of quarantine?