LVMH Prize Finalist - Atlein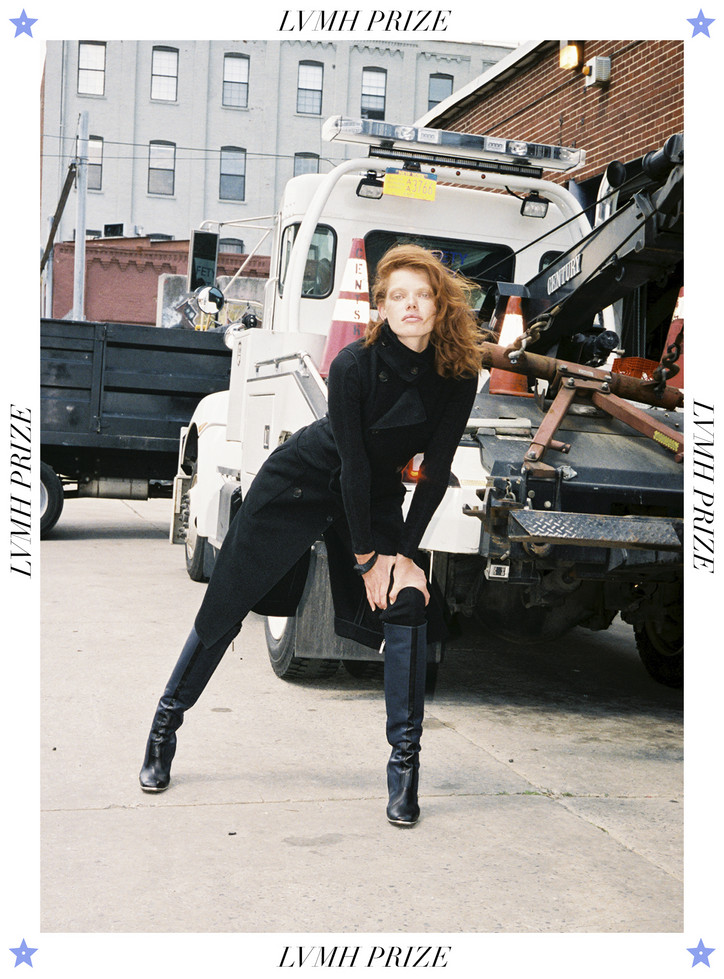 Within the parameters of what fashion represents, freedom of expression has always been paramount. Thankfully, more and more designers are noting that people not only want to represent themselves aesthetically, but want to do so without compromising practical things like mobility. Cue Atlein, a Paris-based clothing house helmed by Antonin Tron. Through the creation of a new type of jersey fabric he developed alongside a family of traditional French jersey manufacturers, he provides creative options for women who want to look their best while also living their best. It's no surprise, then, that even at its young age Atlein has already been picked up by the likes of Net-a-Porter and Bergdorf Goodman, and is nominated for this year's LVMH Prize. Even less surprising when you learn that Antonin's knowledge comes directly from working with some of fashion's biggest innovators: Raf Simons, Alexander Wang, Nicolas Ghesquière and Demna Gvasalia. By applying Tron's love of life and nature to his work in fashion, Atlein pays attention to the modern woman, and we're all about it.
Ahead of the LVMH awards, we asked the Parisian fashion prodigy and nature lover about the future of fashion, learning from Raf, and what he would be doing if he wasn't designing.
Your career has been on a steady rise in the past year or so. What has been the biggest unforeseen challenge, and the most unexpected positive aspect of success?
Building a fashion business is really hard. Especially today when the market is saturated. Every day brings a new challenge and as an entrepreneur you have to deal with so many things that do not concern fashion design. I have learned a lot through the last two years.
What is the most valuable lesson you learned from Raf Simons?
I was an intern at Raf Simons after my graduation in Antwerp. It was really interesting to see how he would create his collection. It was my first encounter with the reality of a brand, I learned a lot. It was also the moment when I realized I wanted to do womenswear.
You work primarily with jersey. What makes you choose the materials you do? What material would you never work with?
You have to start with what you're good at. I love jersey because of its properties. Fluidity and elasticity. I like garments that don't restrain movements. No fur!
If you could relive a moment of your life, which one would it be and why?
I wouldn't.
What is it like to be an LVMH Prize finalist? Where were you when you found out and what does the honor mean to you?
It's really good. The whole experience has been a very nice one. Meeting with jurors and other professionals involved has been a real opportunity for the brand and myself. Winning the prize would mean so much, and allow us to keep a healthy business.
I like women with integrity.
When did you decide you wanted to work in fashion?
After high school I was a student in modern literature in Paris. At that time I discovered Belgian and Japanese designers. I went to visit a friend who studied at the Royal Academy in Antwerp. I had an irresistible call and eventually enrolled the next year.
If you could dress anyone in Atlein, who would it be?
We dressed Adèle Haenel for the Cannes festival. I really like her. I like women with integrity.
In three words, what do you think the future of fashion will look like?
Diversity, global and please: sustainability.
What is something that always inspires you?
Women and cinema.
If you weren't a designer, what would you be doing?
Something to do with wildlife. Great apes especially. And I would live by the ocean!
Read our conversation with fellow LVMH Prize Finalists Molly Goddard, Kozaburo Akasaka, AMBUSH, and Jahnkoy.