A Second Book for Tomihiro Kono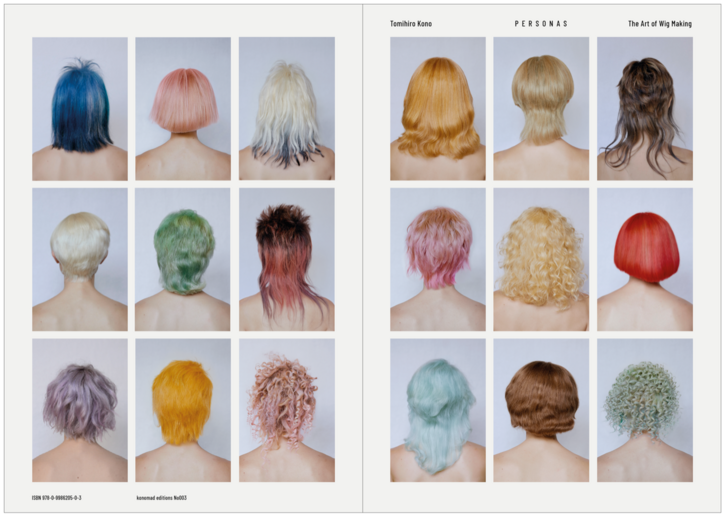 Grab a limited edition copy on konomad for $45. And while you wait for it to come in the mail, check out Kono's handwritten mini-interview below.
In a modern time where self-realization can be difficult, Kono's work demonstrates that identity can be more than malleable.
The latest book touches on the power of the wig and its instantaneous ability to lend its wearers the thrill of transformation and identity exploration.
"We choose a hairstyle to express ourselves: our appearance is important to define who we are,  attract, disguise, entertain or play a social role. A wig is designed to make a definite impression upon others, but also to conceal the true nature of an individual," writes Kono.