Sexual Healing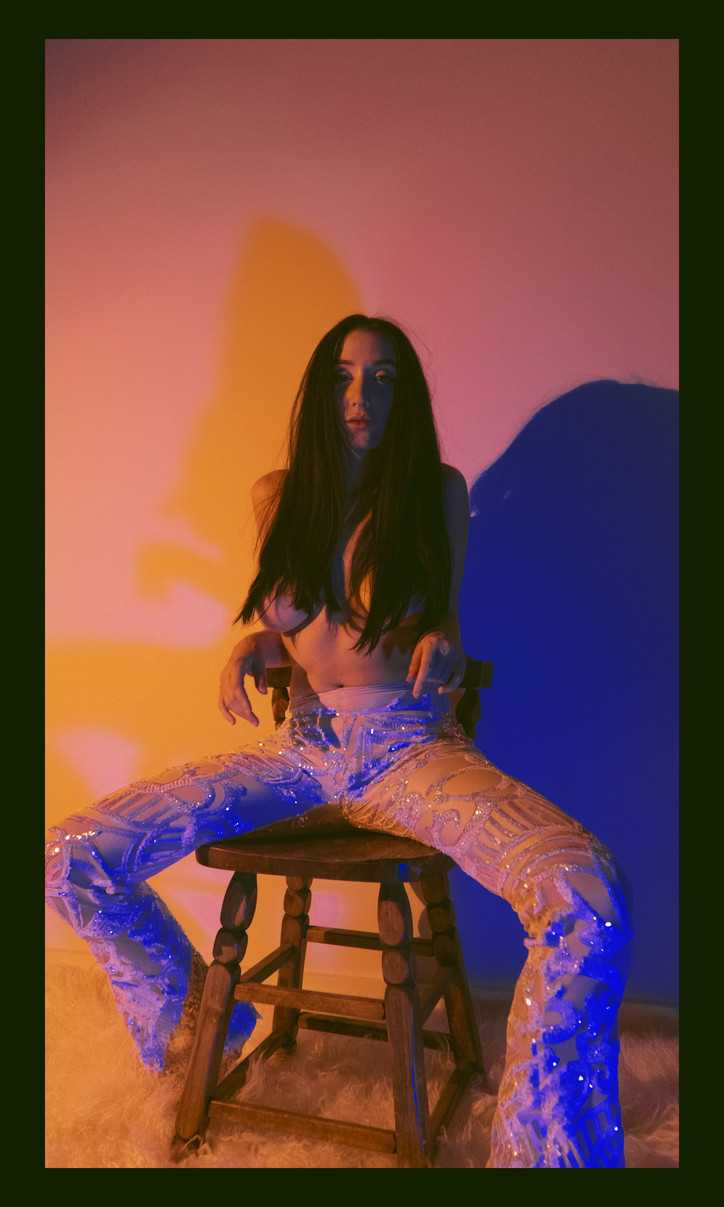 Launched in 2012, Chakrubs was born from Cuccia's growing interest in crystals and her own sexuality. Following the breakup of a six year abusive relationship, the then-23-year-old found herself living in LA, feeling disconnected from herself and her body. After taking a job at the infamous Pleasure Chest, and learning more about crystals and their healing properties, she had an idea: sex toys that could get you off spiritually and sexually.
The resulting line features dildos, anal plugs and Yoni eggs in Amethyst, Quartz (rose and clear), Aventurine, Jasper (red and white), Obsidian and wood; Cuccia also released Crystal Healing & Sacred Pleasure last year. For Cuccia, though, Chakrubs isn't just about giving her customers the tools to give themselves a giant orgasm—it's about giving women the power—and the tools—to explore themselves and their bodies, and for self-love.
office called Cuccia to talk more about Chakrubs, Yoni Eggs and overall good vibes.
Tell me about Chakrubs. What was the impetus for starting the brand?
I do feel like a lot of things from my past led up to the 'Aha!' moment that I had [before starting the brand]. When I was living in LA, I was getting out of a six-year relationship and realizing that it was sexually and emotionally abusive. So, I was at this point where I realized that a quarter of my life was already done and I always thought that I would always really enjoy sex, but because of this relationship, I dissociated myself from my body—I had become really numb in my vagina. I felt like I was walking around asleep—I really wasn't connected to myself at all. And I knew I couldn't go on like that. So, I decided to take some steps towards connecting to myself, and one of the ways was taking a job as a web order fulfillment person at [sex toy shop] The Pleasure Chest [in LA].
That's amazing.
Yeah! It was really amazing because in the employee training process there, they teach a lot about not being judgmental and being really sex positive. They had every kind of toy under the sun—and I had a discount! I was finally in a position where I could try different toys and I really wanted to, but there was something missing for me, because I knew my issue was not only that I couldn't experience pleasure with a partner—I needed something on a deeper level. Previously, I had been taught things like, 'Pleasure is for him,' or that I have to perform during sex. The toys were great—but it just wasn't clicking for me. During this same time, I was living with a spiritual teacher and we were studying a lot about crystals and learning about subtle energy systems. One night, I went with him to this woman's house and saw a crystal that was carved into a point, and realized that crystals can be carved and shaped. So, I thought, 'Why not make one insertable?' That way, you're getting pleasure with a vibrational shift, while also having an orgasm.
You mentioned having to re-educate yourself sexually, which I think is a huge flaw in our current educational system, especially concerning women. What kind of significance do you think this structure has in our current society?
It's so major. Something that I would love to see change—and a way that I feel Chakrubs could help—is by opening up a conversation between mothers and daughters. I've thought about this a lot and it's a very progressive idea, but if Chakrubs was available when I was entering puberty and my mother had presented me with my own Chakrub, and took that as an opportunity to teach me about my body, my pleasure, self-love and boundaries, and said that it would help me explore all of these things, then maybe my life would have been different. It's an opportunity to teach young women, but it's also something very sacred. A lot of parents get nervous about this subject, but sexual liberation teaches youth that's it's not this big thing—it's a really happy medium.
That's something I'd like to see because I think we need to start opening up conversation with young people about all of the things that have been coming to light recently. I think the entire concept surrounding sex and women is often taught as something negative, so to be able to switch that idea and actually give the power back to young women, is really liberating. Starting from a place of exploring yourself rather than it being just about being with a partner would really help women to be more self-aware in their journey into adulthood.
I know you guys offer a number of different toys, made from a bunch of different crystals, like the Jade Yoni Egg, for example. Can you tell me about the crystal healing practice that comes along with your toys?
Well, regarding the Jade Egg, [the Yoni Egg] is a practice that's been around for centuries. I had no idea. So, when I started the company, people were asking me to provide this ancient practice that's good for strengthening the pelvic floor and so many other things. When it comes to the healing properties, it really combines a physical strengthening as well as strengthening your relationship to your sacred space. The different crystals hold different meanings and properties.
What's the difference between Rose Quartz and Jade, spiritually speaking?
I talk about a lot of this in my book, Crystal Healing and Sacred Pleasure. One thing I'm really passionate about teaching is why crystals work, and sort of taking away the mysticism behind them. But on a metaphysical level, Rose Quartz would be different from Jade first based on their history—each crystal holds a collective awareness of why it was used for a specific practice based on ancient usage. There's also the color—colors vibrate on different frequencies—that's just science. McDonalds uses red and yellow in their advertising because it evokes hunger. So, in terms of the Rose Quartz, its pink color is going to bring along feelings of comfort, peace and softness; whereas the green of Jade is going to be more associated with things like abundance. Finally, the shape holds a lot of meaning. The Jade egg toys represent fertility.
Out of every toy Chakrubs offers, which one is your favorite?
It depends! My favorite right now might be the Original Prism Chakrub—it's just so pretty. It's made of clear Quartz and the thing about clear Quartz is that it's a very useful tool for intentions. It can be programmed with different things depending on what I need that day, but ultimately it's very good for clarity.
You've published a book, you have a full sex toy line and there's also the Chakrubs blog, where you post about everything from politics to breast health and the benefits of CBD, to the zodiac. So, what's next for your vision?
In 2019, we'll have a bunch of new products coming out, a few new books, and new wellness-based products, as well. But we're also going to be doing a lot of more workshops. We're excited.
'Crystal Healing and Sacred Pleasure' is available now. Shop Chakrubs here.