Softer Side of Sunscreen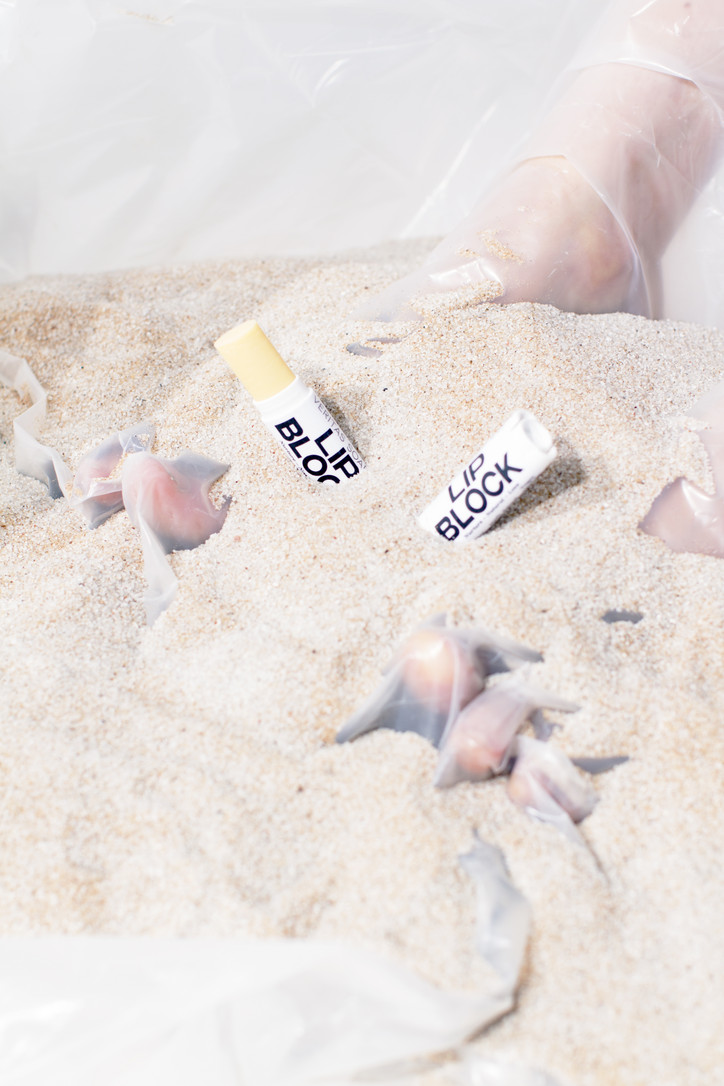 What makes your product the best one out there?
We use organic ingredients like coconut, olive and red raspberry seed oil. These oils are great for use in sunscreens because they have a broad spectrum protection profile, especially red raspberry seed oil. We also use non-nano zinc oxide which doesn't penetrate the skin barrier. It's also octinoxate and oxybenzone free. Hawaiian lawmakers passed a bill banning these two chemicals due to the negative impacts on the coral reefs around the world. If it's killing our reefs, imagine what it could be doing to us. We don't use any fragrance oils either, which is important because you don't want that stuff sitting and baking on your skin.
How does your product reflect the philosophy of your company?
We really enjoy creating products that people need like natural sunscreen, toothpaste, deodorant, makeup, bath bombs, etc. We like to use high-quality ingredients to offer a quality product at an affordable price.
What leading health cause would you associate your product with, and how does your product tackle some of those issues?
We love being able to create an alternative to chemical laden products. We believe it's the things you do everyday, the products that you use everyday that make an impact on your overall well being.
What makes your product the best one out there?
What makes us the best is that I started this company out of love - love for my skin, love for my community, love for the ocean, and love for our planet. I had no idea where it would take me and feel so blessed I have been able to share my love with the world.
I witnessed a massive coral bleaching event in 2015 and knew sunscreen was a major culprit into the pollution of the ocean. Ingredients such as oxybenzone, preservatives, and parabens are not only toxic for marine like, but for human beings as well. I utilized my academic background in marine biology and chemistry and developed a safe product in my kitchen for my friends and myself.
The product was a hit, so I drew up a logo (a superhero version of myself ), made a website, and got some business cards. It then led me to farmers markets and local stores. Fast forward 3 years, I am the first FDA approved Mineral Based Sunscreen out of Hawaii and one if not the only Plastic free compliant sunscreen companies in the world. We are in over 100 stores and growing quickly.
We use certified organic ingredients, we are plant based, tested in a lab, SPF 35, and water resistant. Our product is the most eco-conscious product on the market, not to mention it also smells the best! We do not contain any parabens, preservatives, or synthetic fragrances. Unlike many other zinc-based sunscreens, our product goes on white but rubs into your skin beautifully leaving almost no trace. We are a one stop shop- you can wear it on your face and body, under your makeup, and even as a primer or daily moisturizer.
How does your product reflect the philosophy of your company?
As far back as I can remember I have been called to the sea and in all certainty knew it was my duty to protect the ocean and all of its inhabitants. I resonate with that of a Sea Siren, but instead of luring nearby sailors with my enchanting music and singing voice, I use that voice to spread education and awareness about the benefits of using environmentally conscious products.
Raw Love represents more than just a kick ass sunscreen that is good for you and the environment; we want to inspire healthy change in the world. We stand by our ethics by using organic ingredients and no plastics. We can all start by making small choices everyday, including saying no to single-use plastics and choosing eco-conscious products that are locally sourced.
If your product was a reef, what marine animals would definitely call that reef home?
Green Sea turtles have played a vital role in maintaining the health of the world's ocean forever. This role ranges from maintaining productive coral reef ecosystems to transporting essential nutrients from the ocean to the beach and to coastal dunes. Major changes have occurred in the ocean because sea turtles have been virtually eliminated from many areas of the globe. Commercial fishing, loss of nesting habitat and climate change are among the human-caused threats pushing sea turtles towards extinction. As sea turtle populations decline, so does their ability to fulfill vital functions in ocean ecosystems. Our oceans are unhealthy and under significant threat from overfishing, pollution and climate change. It is time for us to protect sea turtles and rebuild their populations to healthy levels as a vital step in ensuring healthy and resilient oceans for the future.
Mermaids are real, and the Raw Love Sunscreen Coral reef would welcome them with open arms. Mermaids encompass imagination and would love and take care of all the other creatures so they would definitely live there too.
What makes your product the best one out there?
We believe that our products are truly the very best USDA Organic skinfood on the market! They are all lovingly crafted by hand, by the original heartfelt owners (company founded 11 years ago), using only the very best organic ingredients, and made in small batches with limited heating for utmost freshness and vitality! How great is that for you and your skin!
How does your product reflect the philosophy of your company?
All of our products reflect our holistic and environmental philosophy of sourcing only organic, sustainable, and fair trade ingredients, as well as having all ingredients in each product picked for a specific skincare reason and purpose - to caringly serve all our wonderful customers – no matter their skin type. It is very important for us to sincerely produce only clean and wholesome products, that are organically effective and promote truly natural beauty for all!
What natural environment would you most associate your product with and why? (ie. forrest, wood, jungle, ocean etc.)
We have array of products that can be associated with many natural environments :-) For example, our aromatherapy roll-ons, body oil (Sacred Spice) and serums, especially Hemp Revival, are definitely associated with refreshing forest or jungle scents! Ingredients like patchouli, nettle, dandelion and yarrow are definitely forest - sacha inch is from Amazonian plant – and jasmine and clove are definitely jungle! But we started in Sarasota, FL – so we love the beach/ocean – where we first developed our mineral sunscreen Solar/SPF30 products, and we now live and work in the Beautiful Blue Ridge Mountains!!! Mother Nature is so lovely – in any outfit.
What makes your product the best one out there?
My favorite in the line is Surf Mud Pro and Active Face wash. I have not been able to find any other sunblock that protects and leaves my face super hydrated. The face wash gently gets all the zinc off, and there are no extra additives or ingredients that don't need to be there. This product truly is great for everyday use, after workout body recovery, and sun protection.
How does your product reflect the philosophy of your company?
The products are based in wellness philosophy that are practical, functional and simple.
What extreme sport would Surf Mud be and why?
Surfing! - Not sure about why... any thoughts?