Streetwalking in Kabukicho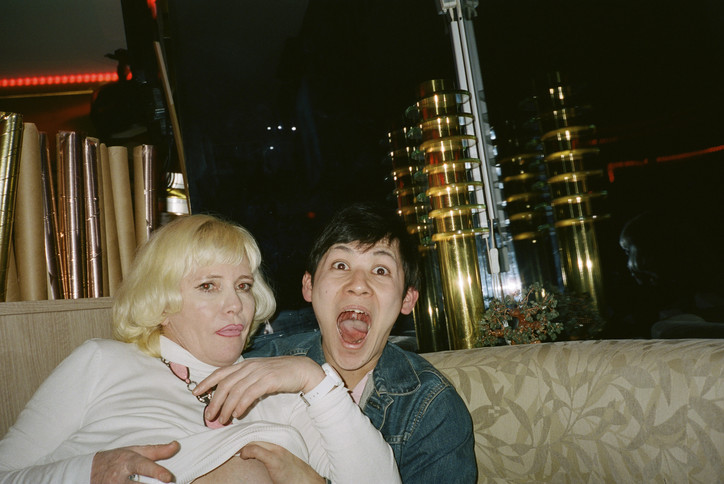 Sukkar documented the journey––filled with afterhours locals-only club nights, used-panty vending machines and long strolls through the neon-lit streets––on his 35 mm. point and shoot. But in a series you'd expect to elicit shock, through Sukkar's lens, the city's most standout feature is the harmony between its mundanity and overt sex culture. There's no trace of either the shame or bragadoccio that you might expect in a photo series of American stripclubs and sex shops. And according to Sukkar, the streets felt chiller, too. "It always felt very safe to go off and explore," he told office. "Doing so in America requires more caution."
Sukkar felt so at ease there that one night after Cobain retired to the hotel, he went out with some local guys he met earlier in the trip. Nobody spoke English, so they communicated via Google Translate as they bounced around between clubs that don't admit tourists. "I don't want to get into detail," Sukkar explained, "but I got back to my hotel at 9 a.m. and woke up a few hours later to Frances banging on my door because we were late for the airport." It's cool, though; the photos speak for themselves.
Check out Sukkar's Kabukicho photo series, below.