Ugly Beauty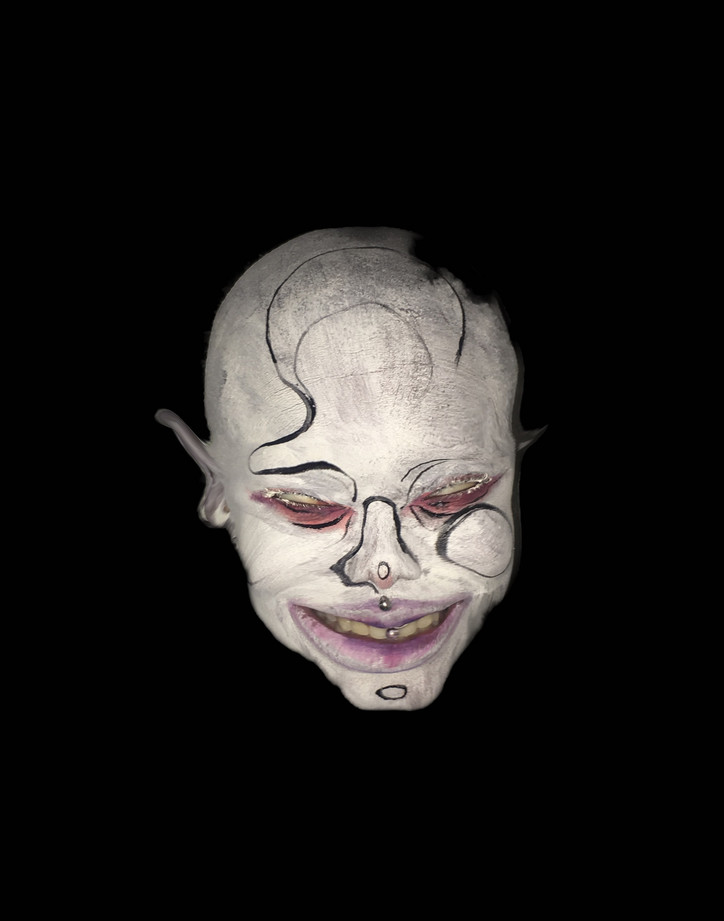 office had the chance to catch up with Vatel post-Halloween to talk all about all of her inspirations and looks from pastels to piercings, glam to goth.
What was your first experience with makeup?
Initially, I would use it to hide myself and appear more pleasing to my classmates. When I was younger, I would take my mom's mascara and bright red lipstick and apply it on the bus stop before school.
You live in Orlando. What are some looks that you think are signature to Florida?
I would say any look that's revealing and risqué would definitely be a signature for Orlando, primarily because of the heat down here in central Florida.
Each of your makeup looks is so different from the next—what inspires each look?
Usually, it's colors I see in my everyday life or my emotions, or representation of myself that day. I also look at logos, shapes and patterns.
If you could do anybody's makeup whose would you do and what would it look like?
Honestly, I don't have a desire to do anyone else's makeup—I feel like everyone needs to find their own sense of self and elaborate on that as they find themselves and grow.
What's your all-time favorite look you've created?
It's hard to pick! I think some of my oldest looks are my favorite, especially the colorful yet oddly 'ugly' type of looks.
What's one current trend that you wish would go out of style?
The 'I should dress like everyone else in order to fit in' trend.
What's the scariest Halloween costume you can think of?
What I looked like when I was 13—yikes.
Follow @officebeautynyc for more spooky avant-garde looks, product reviews from our office Beauty Committee and our favorite makeup artists around the world.