Tina Outen On Hair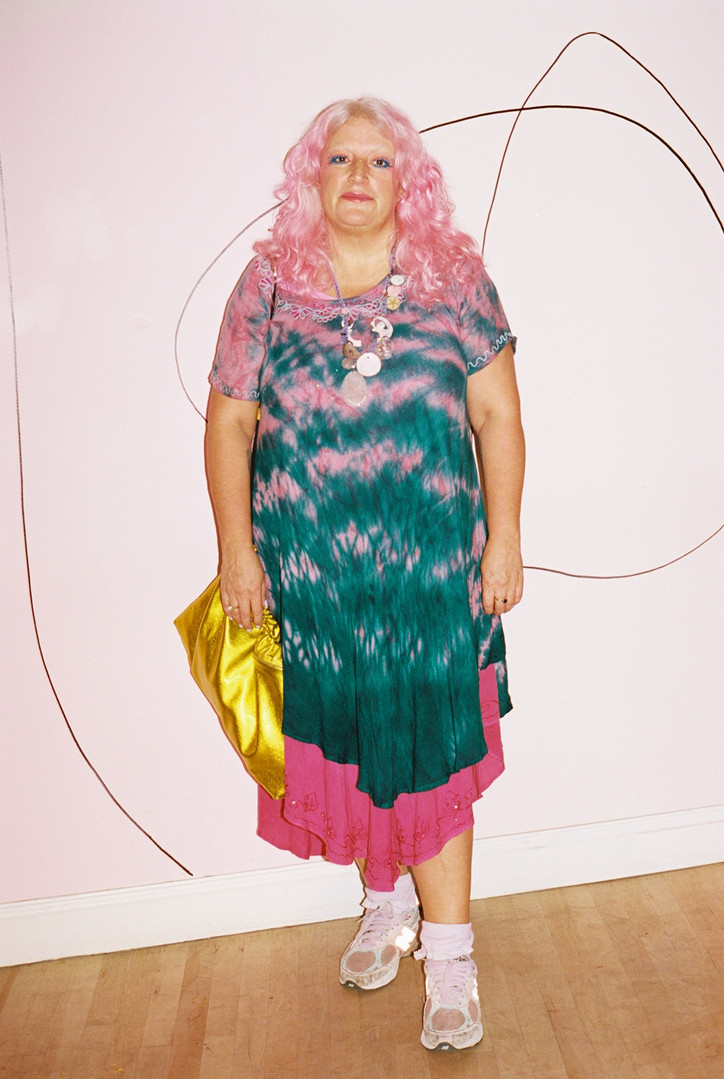 What is the most surprising thing about the hairstyling industry?
The freedom and the adventures it can bring you.
What is the most fulfilling thing about your line of work?
The challenges. Never knowing what's going to be asked of you, and if you will have the right kind of hair in front of you to make that happen. And if not, how are you are going to deliver. It's never boring, always keeps you on your toes. The days pass by so fast, as hair is always moving, always evolving, always taking you somewhere else. Nailing it each day gives me a huge sense of fulfilment, as you are only as good as your last shoot.
Favorite color?
Pastel pink.
Least favorite?
Black.
Which celebrity would you switch hair with for a day, and why?
I couldn't switch my hair not even for a day, it's my favourite part of my look.
How is hair an art form?
It's sculpture. But with a real live medium, consisting of thousands of strands that have a mind of their own, that you can shape with cutting, then texturise, and give dimension with colour, then control with the finish— styling in a gazillion different ways. [All] to be appreciated in either 2D or 3D, depending if your art is for print, a runway, or Film.
Tried-and-true products?
Yes I have them. A number of them, and I'm always discovering new ones, as technology is so advanced now, hair is being restructured before our very eyes. My current obsession are the Bond Multiplyers that allow bleaching to go to a whole new level.
Your style is very flowy and vibrant. Where do you think your work and your personal style meet?
My style is all about energy and that I definitely bring into my work. How I feel is very much how my hands work, the amount of color I wear definitely uplifts my spirit— which in turns changes the vibes I have, which is what I love to bring to set and to the models I'm so closely involved with. Throughout the day the contact is so personal and constant, I love to have a magical connection with them, my style allows a lightheartedness that makes people smile and I love that. 
From the expert—what should we really be doing for healthy hair?
Eat properly. Hair need nourishment if you're going to starve yourself your hair is suffer. Avocados are an amazing source of a good fat. You can use as many treatments as you like but if your hair is brittle from the inside it will never really be healthy.
Do blondes have more fun?
Maybe but Pinky's have the most!
What is the fastest you've done someone's hair?
45 seconds. Backstage at Phillipp Plein!
Weirdest product you've used on someone's mane?
Surgical Bandage Concentrate.
Is there a hair trend that you wish would go away?
Nope. Everything works for someone. There are a lot of curious people out there!